Boris, Pelican, Nothing to play Post. Festival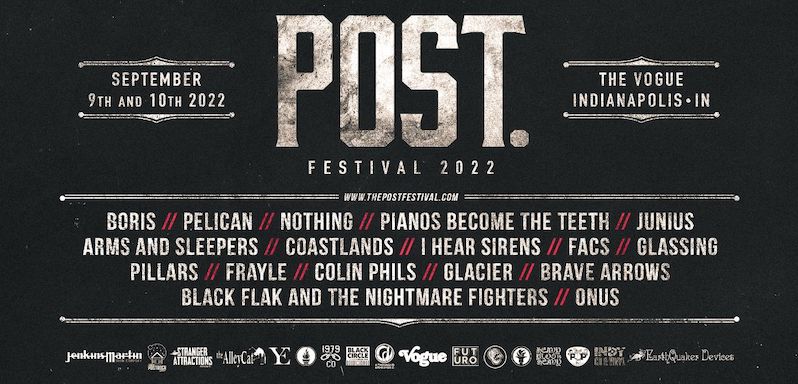 The Post. Festival, which showcases a lineup of heavy and unconventional rock bands (or "post-metal," hence the name) is taking place September 9 and 10 in Indianapolis, at The Vogue. The lineup for the festival has been announced, and includes headliners Boris and Pelican, as well as Nothing, Pianos Become the Teeth, Junius, Arms and Sleepers, Coastlands, I Hear Sirens, FACS, Glassing (whose Twin Dream was one of 2021's best metal albums), Pillars, Frayle, Colin Phils, Glacier, Brave Arrows, Black Flak and the Nightmare Fighters, and Onus.
Tickets are on sale now—pick them up here. And find more details over at the festival website.
Read our feature, Rock Therapy: An interview with Boris.