Chelsea Wolfe embraces the occult in new "The Culling" video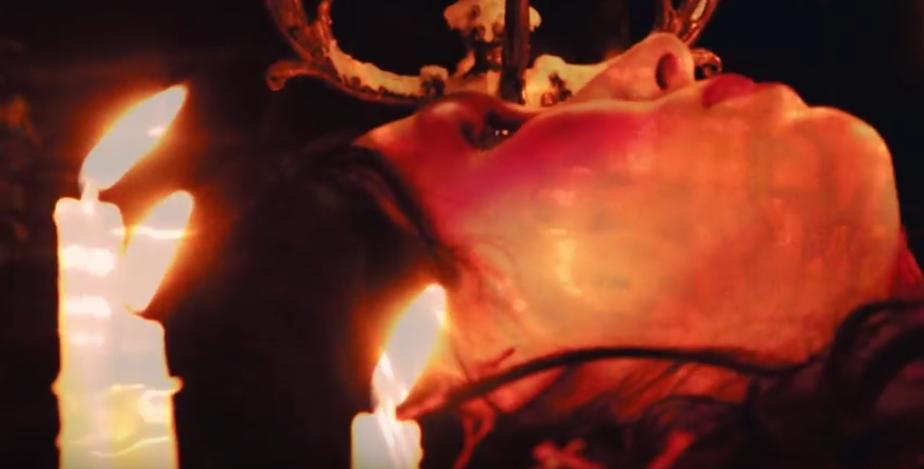 Chelsea Wolfe has just shared a new video for "The Culling," from her latest album Hiss Spun. Shot in Salem, Massachusetts, with creative direction from Wolfe and Bill Crisafi, the clip has a particularly witchy, occult look to it. Ominous looking candles abound, with all manner of altars, plants and other peculiar objects. It's exactly as goth as it should be. Watch the Chelsea Wolfe "The Culling" video below, and take a look at her upcoming tour dates.
Chelsea Wolfe tour dates:
9/23 San Francisco, CA – The Regency Ballroom (R)
9/25 Seattle, WA – The Showbox (R)
9/26 Portland, OR – Crystal Ballroom (R)
9/28 Salt Lake City, UT – Crucial Fest (R)
9/29 Denver, CO – Cervantes Masterpiece Ballroom (R)
9/30 Albuquerque, NM – Sister (R)
10/3 San Diego, CA – The Music Box (R)
10/4 Los Angeles, CA – The Regent (R)
10/6 Las Vegas, NV – Brooklyn Bowl (R)
10/7 Phoenix, AZ – Crescent Ballroom (R)
10/9 Tucson, AZ – Rialto Theatre (R)
10/12–14 Perris, CA – Desert Daze
(R) = with Russian Circles
Chelsea Wolfe's Hiss Spun is featured on our list of the Top 50 Albums of 2017.