Danger Mouse & Black Thought – Cheat Codes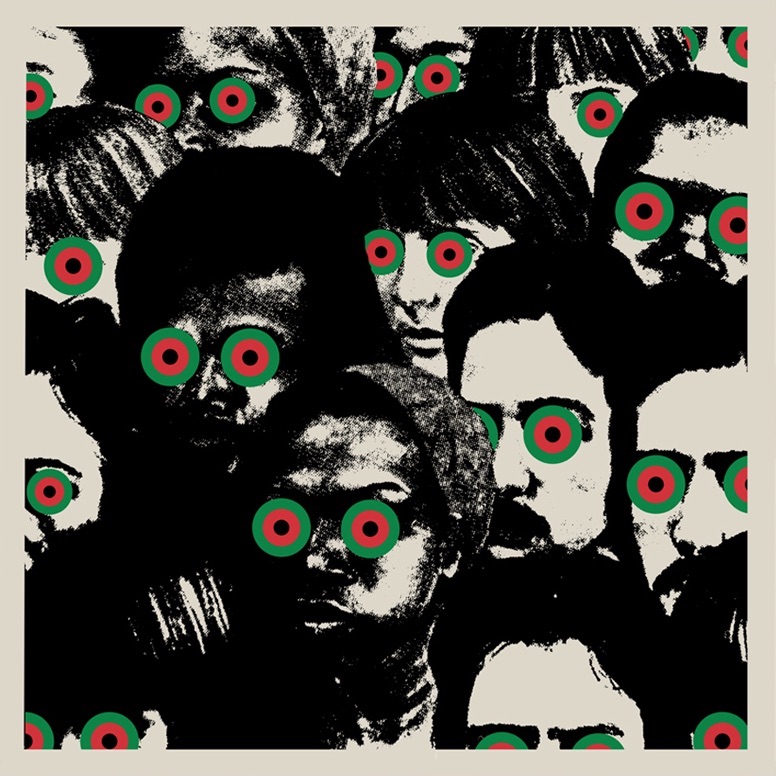 A good homie and dear friend of mine told me about a decade ago that The Roots were washed after becoming a Tonight Show band. I wanted to slap the shit out of this dude, whom I consider a brother. But you don't wish harm on those who don't see the big picture. Ten years later, Questlove has an Oscar and Black Thought is regularly referred to as one of the top five emcees of all time by old heads and new jacks alike. It could be attributed to the blue zones that make life in Greece last longer. Or, more broadly, how technology has enabled us all to live longer and smarter lives. But I believe the key to understanding the 50-year-old emcee, and more importantly, Black Thought is perspective.
Tariq Trotter aka Black Thought and Amir Questlove Thompson are the most well-known members of The Roots. They both have an unspoken dynamic that can be seen in their work together in the group or separately in Trotter's acting (check out his menacing chops in The Deuce on HBO Max) and Questlove's Academy Award for Summer of Soul. As hip-hop artists, they never saw themselves as above the culture; instead, they embraced and leaned into being a part of it. From the start, Black Thought never tried to align himself with hip-hop tropes: Sex symbol, thuggery, or being a "Supa Emcee," as De La Soul once mentioned. He's always been this type of bluesman, not musically, but simply waxing philosophical about the street, the government, culture, and so on. In certain places he's still broadcasting the culture like a younger, 2.0 version of Chuck D in some respects.
The Roots' longevity is due not only to Jimmy Fallon, the show is their very well-paid 9-to-5 job, a blessing to a group that basically spent more than a decade touring, but also to the fact that both recognizable members always delivered art from their perspective, specifically their age. When The Rolling Stones took a break in the late 1980s while Mick was experimenting with a solo career, Keith went ahead and made a funk-filled cooker of a record, loaded with masters: The Meters, Maceo Parker, and Bootsy Collins. Whereas on both of Mick Jagger's solo albums, he attempted to rival MJ and Prince at their peak and quickly discovered that no one was buying this 50-year-old white Brit with narratives that sounded like he was 25.
There have long been rumors about Black Thought going solo, which so far have only materialized in a handful of releases despite the fact that he has consistently been one of the best—if not the best—emcees over the last 20 years. Some emcee careers have lasted only one episode of The Tonight Show. The point is that you knew his collaboration with Danger Mouse would be good; it was just a matter of what extent.
Danger Mouse has progressed over his 20-year career as well; he's gotten a better handle on assessing the talent around him and doing less, which goes a long way in terms of longevity. After sharing a love for Portishead, he collaborated with Goodie Mob's Cee Lo Green (as Gnarls Barkley) to make pop music history. However, Cheat Codes, 12 joints in 38 minutes, is a retroactive sonic boom following a lost tradition. After completion, some of the best boom-bap records in history sounded like a demo. Sparse, gully. Underproduced on purpose. Hitting you in the chest with street stories and the whiff of the gutter swirling underneath. The NYC Subway. In August. During a garbage strike. That foul stench keeps the objective clear.
Go blindfold yourself and throw a dart at any Boogie Down Production/KRS-One record from the golden era and you will not find an ounce of filler, excess, or trickery. Just some real rap shit. Beats for the dome piece. KRS declaring himself Ichiban. When emcees are the best and remain steadfast letting you know it, that's not bravado. It's an invitation for any fool to knock them off the throne. That's how hip-hop works. More importantly, that's Black Thought in 2022 doing something old—no, that's incorrect. Something traditional that doesn't require an algorithm.
Both the producer and the emcee here, titans in their respective fields, understand that keeping it "core" is the key to nailing this hard bass, crispy kicks and snapping snare drums tradition. Or, in indie-rock parlance, lo-fi. Danger Mouse is cinematic in spurts, but when you've got DeNiro and Denzel wrapped up in one, you keep the scenery sparse so Tariq can go off and not collide with anything. That's superstar production talent at work, like Phil Jackson, giving Jordan the space he needs to win six rings.
From the funky bang-bang of "No Gold Teeth," where Mouse brings the rolling blues that Trotter tags up like Bansky going in on a Tel Aviv gallery, to the shimmery redemptive tone of "Belize," which features a lost verse from the ever intricate rhyme scheme spitter MF Doom, this is two legends squaring off for the last time, and Mouse nails the disturbing enormity of the three minutes and change.
But it's "Strangers" where Trotter raises the bar, running a three-card molly on inner meter rhyme: "I'm super hot and beyond your range/kinda It's strange how to change a climate/Ain't because of climate change" and A$AP Rocky and Run The Jewels keep the standard elevated where this isn't even a track, it's a cipher of the highest regard, which made me rethink my indifference for RTJ, both show veteran wordsmith, breath control and damn bravado.
That is the bar a 50-year-old emcee can set in 2022.
---
Label: BMG
Year: 2022
***
Buy this album at Turntable Lab
---
Similar Albums:
John-Paul Shiver
John-Paul Shiver has been contributing to Treble since 2018. His work as an experienced music journalist and pop culture commentator has appeared in The Wire, 48 Hills, Resident Advisor, SF Weekly, Bandcamp Daily, PulpLab, AFROPUNK and Drowned In Sound.