Dum Dum Girls – "Rimbaud Eyes"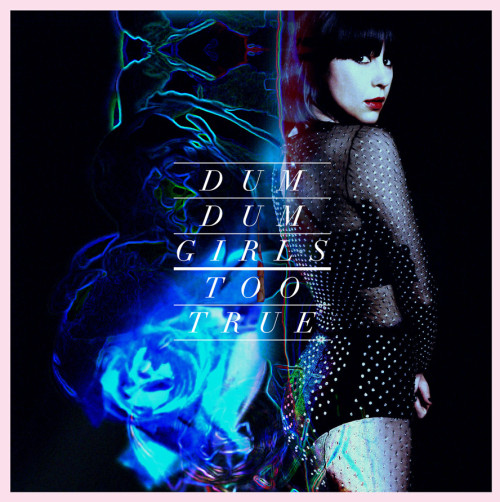 After two albums of driving, nostalgic garage rock, Dum Dum Girls surprised listeners with End of Daze, a dream-pop-speckled EP whose sound was as charming as it was dynamic. Third full length Too True, out January 28 via Sub Pop, promises to further stir the dark, dreamy, gothic pool into which the band plunged on that EP. And, if single "Rimbaud Eyes" is any indicator, it's a prime opportunity to dig out your black lipstick and fingerless fishnet gloves.
Leave it to Dee Dee Penny to write a passionate break-up song filtered through the tragic life of poet Arthur Rimbaud. That iconic writer completed his life's work as a teenager, abandoning art after he became discouraged and pursued a more destructive lifestyle.  The narrator here proclaims she is leaving such a person (or mindset perhaps) behind, only to be pushed right back by the wind and waves.
On "Rimbaud Eyes," Dee Dee & Co. get straight to business, with swirling bass, propulsive drums, and a menacing guitar lick pushing us straight into this track's tasty hook. Dee Dee's crooning alto is more focused than ever before, leading what sounds like the band's most addicting melody to date. Even when the rhythm section finally lets up for a few seconds, the adrenaline continues to surge.
[from
Too True
, out Jan. 28;
Sub Pop
(
pre-order
)]