El-P : I'll Sleep When You're Dead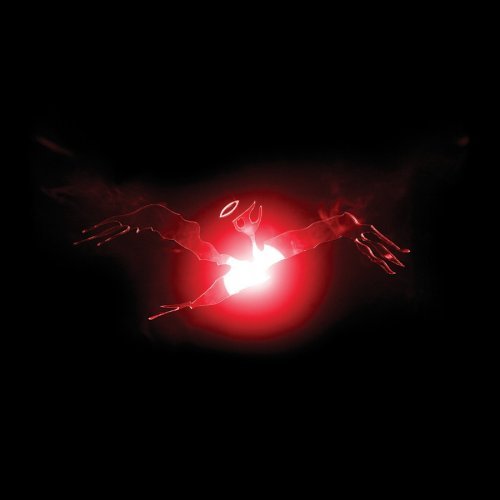 On his 2002 solo debut, Fantastic Damage, super producer, label owner and all-around busy b-boy, El-P (a.k.a. Jaime Meline) established himself as nothing short of a force to be reckoned with by combining furiously futuristic sonic settings with keen and caustic insights on the social state of the nation. However, if one had to pin-point El's most staunch and straightforward statement, they would have to float back to his guest appearance on Aesop Rock's "We're Famous" from the brilliant Bazooka Tooth where he addressed his approach to his art with the line: "No gun talk, no gimmicks, just rounds of raw-dogging/ Dirty dusty intelligent wit and word murdering."
It was the perfect one verse answer to the question of where not only El-P but the Definitive Jux family as a whole is coming from. Independent in nature as well as spirit, Def Jux is to hip-hop what Dischord continues to be for punk rock; a collective more so than a roster and family more so than a label that aims to counter the mainstream fantasy message of Bentleys and gang bangin' with a more gritty and real phenomenon that is observing America whether it be from the streets or from the 7th sphere.
I'll Sleep When You're Dead marks five years worth of frustration, confusion and, finally, catharsis for El-P, making it as gingerly crafted as it is worth the wait. Beginning in space, a familiar dimension for all who geeked out on Fantastic Damage, the opening track "Tasmanian Pain Coaster" features the help of Mars Volta co-conspirators, Omar Rodriguez-Lopez and Cedric Bixler-Zavala. An apparent change out of the gate is El-P's patience; his delivery more focused and tempered, the beat repetitive and anthemic like the descent to earth from eight miles high. The mood, of course, is dark and dystopian; an ominous unease of ignorance with lines like "this is the sound of what you don't know killin' you/ this is the sound of what you don't believe still true."
"Smithereens (Stop Cryin')" is a sonic mindfuck threaded with El's familiar laser fast and razor sharp lines. An ego boost of poetic heights, El lets you here all he has to say with a less garbled grasp on his mile-a-minute mouth Olympics and slays the naysayers with quips like "and critics all see me twisted/ they don't get whole existence/ an actual b-boy brainiac who'll smack you out of your mittens."
The fire continues on "Up All Night" a track that finds El-P once again toe-to-toe with the nostalgic veterans quick to dismiss his young but undeniably storied career, and throwing hooks and jabs at the institutions that govern his moves and motivations. With the aid of a seizing beat that brings to mind the subway paint can professionals El has no doubt grown up around his whole life, El makes a proclamation for himself and his impressive young-but-talented Jukies that "I see you all regardless/ I know what your lies are like/ I may have been born yesterday, sir but I stayed up all night."
Throughout the album, the love and disdain for his surroundings is evident whether it be penned in the form of open letter on the 9-to-5 suits-as-slaves diss track, "Dear Sirs" or the sidewalk crack love and overall attitude of NYC as a battleground maneuvered and survived through in the rearview track "Drive." Guest MCs and other Jukies Aesop Rock and Cage add necessary elements and effectiveness to tracks "Run the Numbers" and "Habeas Corpses (Draconian Love)," respectively, and the Trent Reznor collaboration "Flyentology" adds a pulsating doom cloud to the raining mechanical penance found within the verse.
El-P continues to be more than adept at what he does and showcases not only his knack behind the board but also a tortured mind that aches to get everything and more off his chest. His paranoia is there, but it's his awareness that takes the forefront on this truly emotional and original output.
---
Label: Definitive Jux
Year: 2007
Buy this album at Turntable Lab
---
Similar Albums: