Endless Playlist: Deafheaven – "From the Kettle Onto the Coil"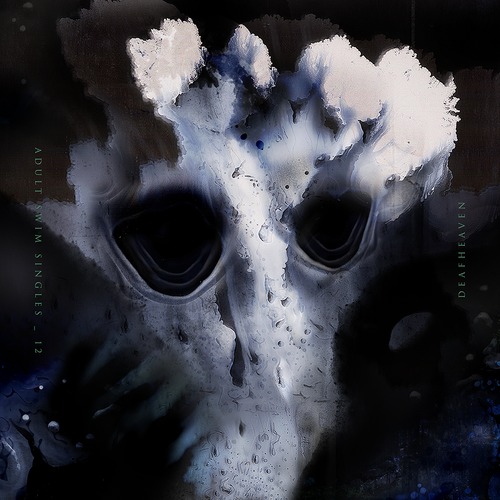 It's no secret that we at Treble loved the ever-loving bliss out of Deafheaven's blackened post-metal epic Sunbather. We gave the record an outstanding review, listed it as our favorite new LP of 2013 and even carved out a spot for it on our recent list of Treble's Top 100 Metal Albums. If that's not passion, I don't know what is. But passion is a double-edged sword. After all, we were impressed with — but not overwhelmed by — the band's earlier output; it's completely possible that future releases wouldn't live up to Sunbather's glorious muster.
On new single "From the Kettle Onto the Coil," Deafheaven is sounding stronger than ever. One of Sunbather's greatest strengths was that it was an album written at the band's most vulnerable state; guitarist Kerry McCoy and vocalist George Clarke were the only remaining members for most of the writing/recording process, bringing in drummer Daniel Tracy to add his furious rhythms to an otherwise complete piece of work. But, since then, the band hired bassist Stephen Clark and second guitarist Shiv Mehra and have toured relentlessly in support of the record, often playing it in its hour-long entirety.
This trial by fire has formed the live act of Deafheaven into an indestructible whole, a unit that passes several crucial tests throughout "From the Kettle." The track bursts forward via a mighty, introductory snare roll and, from that point on, the individual assets of the band are on full display. With that rhythmic foundation solidified, the core duo of Clarke and McCoy are able to shine even stronger. The lead guitar on this track soars higher than ever and the vocals are more varied — switching between longing roars, guttural growls and muddled screams.
Surprisingly, "From The Kettle" is the strongest channel yet for the band's two most striking influences: Black metal and shoegaze. There are extreme moments where Clarke is at his most furious and the band plays their most straightforwardly blackened madness yet. But the song also showcases some of the group's most gorgeous passages to date. Thanks to slightly improved production, the gorgeous nuances and vast influences of this composition are even more evident than they were on Sunbather. There are heightened death metal influences, more daring bass lines and even a short appearance of backup vocals that bear a strong resemblance to those often used by post-rock legends Mogwai. Clarke's lyrical musings make a pretty solid companion piece to Sunbather's title track, with references to "dancing in the high sun" and "the squinting spectator." There's a lot going on here but, per Deafheaven's modus operandi, it all flows together seamlessly and organically.
At six minutes long, "From The Kettle" is one of Deafheaven's shortest songs (excluding the more ambient interludes found on Sunbather). But, in that relatively short span of time, the band manages to cover the emotional and sonic ground of a track like "Dream House" or "Vertigo," and add a few steps as well. Like the band's other best work, the song straddles a line between deep sorrow and impenetrable joy. There are swells, peaks and plummets as usual but, through it all, the song never loosens its durable grip on the listener.
[from
Adult Swim Singles Series
]