Family of Beach Slang's James Alex release statement in response to allegations of emotional abuse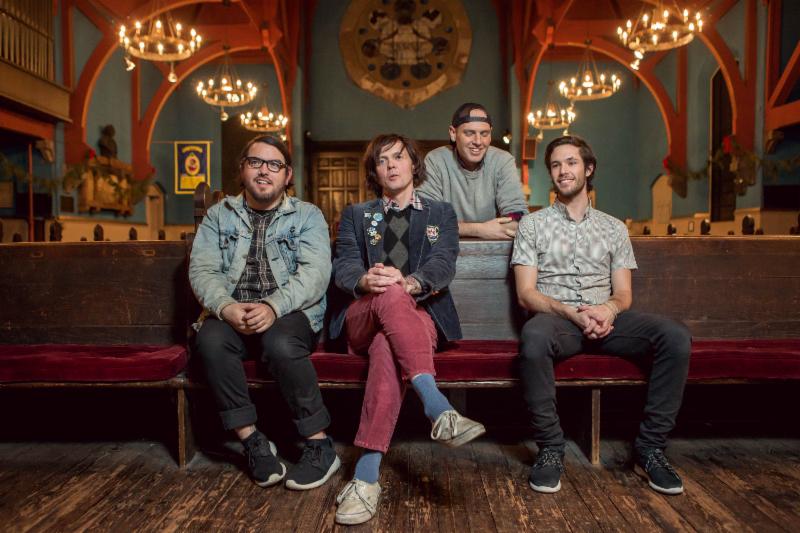 Beach Slang's James Alex has been accused of emotional abuse, which has led to the release of a statement from his family. Over the weekend, the band's former manager Charlie Lowe said on Twitter that she "endured constant emotional, psychological & narcissistic abuse from James Alex for years."
She continued: "I have learned he sells his too-kind-to-be-true persona to hide that he is truly the most selfish horrible person I will ever meet. I was diagnosed with C-PTSD from how he treated me."
Update: Polyvinyl Records has announced that it will cease physical distribution of Beach Slang and Quiet Slang's albums, as well as transferring digital and streaming rights back to the band.
"We have said it before and it bears repeating: Our company operates on the core principle that everyone deserves to be treated with fairness and respect," reads a statement from Polyvinyl.
In response to Lowe's allegations, Alex's family released a statement saying that Beach Slang has broken up and that he has been hospitalized. "James was starting treatment before these allegations were made, and is now in an inpatient facility after attempting to take his life," reads a portion of the statement. "Beach Slang is over. He has no plans to return to music. He would just like the opportunity for forgiveness, compassion, and understanding, or if not, to be forgotten so everyone involved can move on with peace in their lives."
Lowe also responded to the family's statement, saying "PSA past trauma isn't a blank check to perpetuate more trauma. Thanks for, again, another manipulation tactic RE the BS 'statement' on IG.
"Also that 'statement' contains no apology whatsoever nor does it mention me at all, effectively silencing me as the victim & putting the spotlight right back on James for sympathy," she continued.
Read the full statement from Alex's family here.
Lowe also shared anonymous statements from other women who had experiences with Alex similar to her own. Read those here.