Guest Playlist: RLYR share the music they spin on the road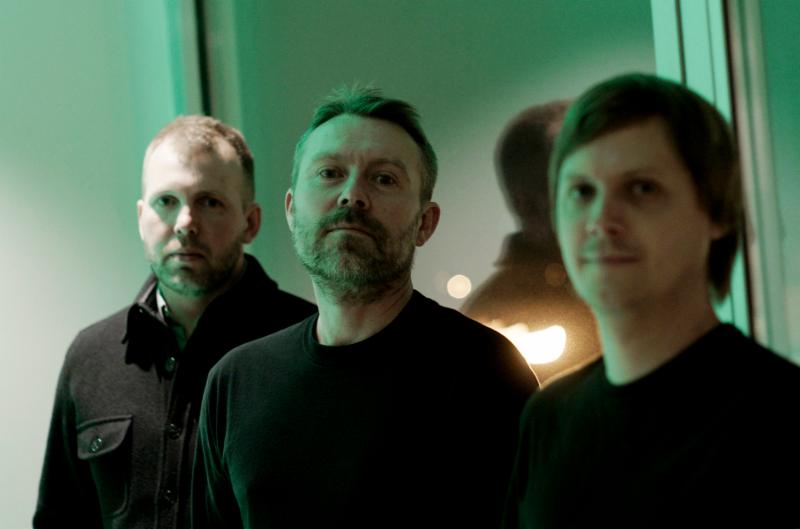 Chicago heavy instrumental trio RLYR release their new album Actual Existence on April 13 via Flenser Records, and to offer some insight behind the music they release, they've made a guest playlist for Treble. It features a blend of the three members' different tastes and preferences, and allows different connections to be made between their different influences. It includes everything from No Knife and Quicksand to Genesis and This Heat. They explain more:
On the rare opportunity that we get out of town to play some shows, RLYR adheres to the canonical road rule that the driver chooses the music. This is especially necessary on those epic stretches that require driving late into the night or hitting the asphalt early in the morning; the driver rarely finds your hyper-personalized post-_____, early-_____, proto-______, neo-______, etc. playlists inspirational at those hours.
In the spirit of camaraderie we've put together this playlist for our upcoming tour that ought to work regardless of whose turn it is at the wheel, a sonic simulation of the best part of the day: when the conversation (almost inevitably about music) is flowing and the spirit of listening gets communal with suggestions getting queued up song by song as we each call out for favorites. Many of the requests are an overt attempt to turn our fellow bandmates onto artists we might not know or haven't given a fair shake. We play to our audience of each other; the choices are hits and misses in nearly equal measure, and in that exchange is an assembly of our collective taste. It winds up pretty similar to our music making process, where our often divergent tastes spin us off in unpredictable and fun directions. In some ways this playlist resembles the way our songs are structured, as riffs are often named after bands we love that are called to mind while we're jamming on them (i.e. "the Mahavishnu part", "the Pinebinder part", the "This Heat part", and so on).
Grab yourself a coffee and let's hit the highway.
Hear a track from Actual Existence below.