Hall of Fame: Constantines – Shine a Light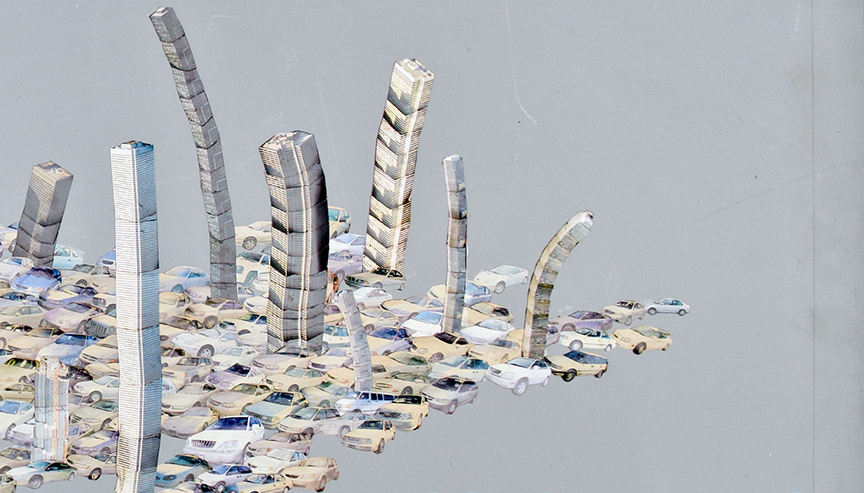 The greatest bands create their own mythology. That doesn't necessarily entail fictional backstories, or writing their own press releases or creating ridiculous character identities for themselves — though that has certainly worked out for bands like Ghost or Daft Punk. But bands that arrive with not just a fully formed sound, but an identity — that's the dividing line between the ones who make records you'll forget about in a year, and the ones whose impact is indelible.
Guelph, Ontario quintet Constantines fit this profile from the release of their self-titled debut in 2001, even though few audiences outside of their home province knew much of anything about them. Released on Canadian indie label Three Gut, The Constantines projected a confidence and intensity that eludes most bands on the first run out of the gates. All you needed to know about the band was right there in the songs — on the wheezy refrain of "We want the death of rock 'n' roll!" in "Arizona," on the gospel howls and none-too-subtle references to Rod Stewart in "Young Offenders," and on the spelling-bee chant of "O-V-E-R-D-O-S-E" on "Hyacinth Blues." You got the idea that the band was having fun — I'm having fun just listening to them! — but that there were some deeper, serious ideas happening in here. Neither a political band nor a product of the emo era, Constantines played punk that was secure enough in its identity to be called rock 'n' roll.
The bluesy, arena-sized riffs and hooks on The Constantines — with indie appeal to spare — wasn't the band's breakthrough album, but it planted the seeds of a narrative, and more or less created an easy reference point for reviewers to cite: Fugazi meets Bruce Springsteen. Oversimplification? Sure — but aside from the actual sonic similarities, it represented the bigger juxtaposition of ideas that tussled and tangled in the Constantines' steamroller anthems. More allusive and intangible than explicitly stated, there was a blue-collar feel to the group's music — informed by heavy absorption of the classic rock canon, no doubt (they also performed as a Neil Young cover band called Horsey Craze) — that set them apart from some of the more stylish or snarky post-hardcore outfits of the day. Whether or not Bry Webb sang lyrics that rang true, or just sounded really, really good, he sold the hell out of them — through both his own soulful singing style and the band's sweaty, masculine sound. They were earnest, yet abrasive. Earthy, yet energized. Born to run, but agitated from sitting in a waiting room.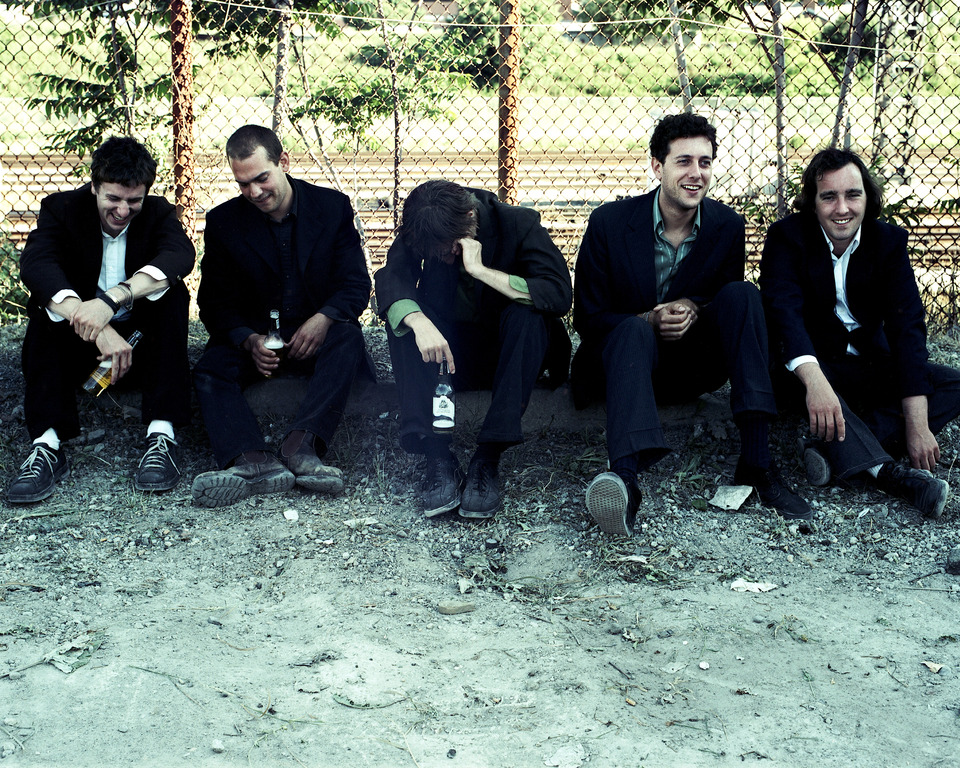 Shine a Light turned those ideas up about as far as they could possibly go. The bluesy punk of the band's debut had been traded in for a sound that at once aimed for bigger stages and a more intensely intimate experience. In fact, the album is literally sandwiched between these two extremes: the gut-punch post-hardcore of opening track "National Hum," and the front-porch blues hoedown of "Sub-Domestic." What lies between is not the broadest palette of sounds the group ever recorded — that prize likely goes to its eclectic follow-up — but 10 of the most concentrated, potent variations on the Cons' stunning punk rock program.
Shine a Light also marked the beginning of the band's brief, two-album run on Sub Pop, and as such, it's also the best sounding album they ever recorded. This is all measured in minor degrees — every Constantines album contains a similar ratio of gleam to grit, and space to density. Here, however, they hit a kind of sweet spot, proving their worth not just as songwriters but as a more sophisticated breed of musical architects. The group affects a twangy stomp on "Nighttime/Anytime (It's Alright)" before abruptly transitioning it into a ferocious post-hardcore dirge. A single note taps out for several measures on "Goodbye Baby & Amen" before gentle chords of Rhodes piano ring out underneath. Laid-back punk-funk rhythms make a seamless backing for the album's most heart-pounding and claustrophobic eruption of organ chords on "Insectivora." And there's a playful shimmer in the lead riff of "On to You," which proves that — for all their ability to make the earth move — the Constantines can do levity just as well.
In 2003, Shine a Light seemed like a revelation — particularly on a personal level. I was 21 and finishing up college, certain enough about where I was headed afterward but not all that clear on how I was supposed to get there. I was in my first year of being a freelance writer, but still making enough mistakes for error to outweigh trial. And the biggest lesson I was learning in journalism school was that people had a tendency to panic or shut down when faced with a representative of the press — even if he were just a student. But this was also an odd transitional period for me as a listener. All of my favorite punk bands — The Dismemberment Plan, Burning Airlines, At the Drive-In, Unwound and Shiner, to name a few — were paring down or breaking up, and I was resigned to accept my fate of Shins and Postal Service records. It took about two years for me to say "Screw it," and abandon the twee path laid out before me, but in 2003 I had one last gasp of surging punk rock energy I could count on: The Constantines.
Something about Webb's lyrics rang particularly poignant then, and still do some 11 years later. They're very human, if sometimes absurd (see: bug-eating endtimes prophecies of "Insectivora"), and it's that extra sliver of distance — that hue of escapism — that keeps Shine a Light from tumbling over into becoming too earnest. Still, it's those 100-proof shots of clear-eyed humanity that hit me where it hurt: As someone with big dreams and no practical outlet for them ("All a man can build is a vision"), as someone who still wanted to hold on to romantic ideals ("Lo, I found a world of light/ In the rabid hands of the night"), and as someone figuring out what independence really is ("I'm learning to survive"). These lyrics still resonate with me, though I'm, thankfully, not making the same mistakes I did when I was 21. There's still something incredibly engrossing about the Constantines of Shine a Light. On paper, they're an ideal; this album just happens to be the realization of it.
In a 2005 interview with Pitchfork, around the release of the band's third album Tournament of Hearts, they knowingly chipped away at the mythology their own music created. Singer Bry Webb discussed matters of eco-spirituality, living on a house by the lake, being a self-described "hippie" and listening to Gordon Lightfoot. Not that it made their music any less muscular, powerful or fun. Indeed, the band's third and fourth albums came close to touching the lofty summit they achieved with Shine A Light, if without the same rush of energy and ferocity that their sophomore record boasted. Still: "…We're hippies. we're somewhere in there."
If the ability to create one's own mythology is one sign of greatness, however, then so too is the willingness to reshape it.
You might also like: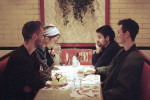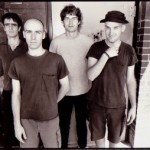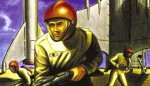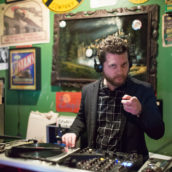 Jeff Terich
Jeff Terich is the founder and editor of Treble. He's been writing about music for 20 years and has been published at American Songwriter, Bandcamp Daily, Reverb, Spin, Stereogum, uDiscoverMusic, VinylMePlease and some others that he's forgetting right now. He's still not tired of it.