Hear two new songs from Eluvium, "Vibration Consensus Reality" and "Scatterbrains"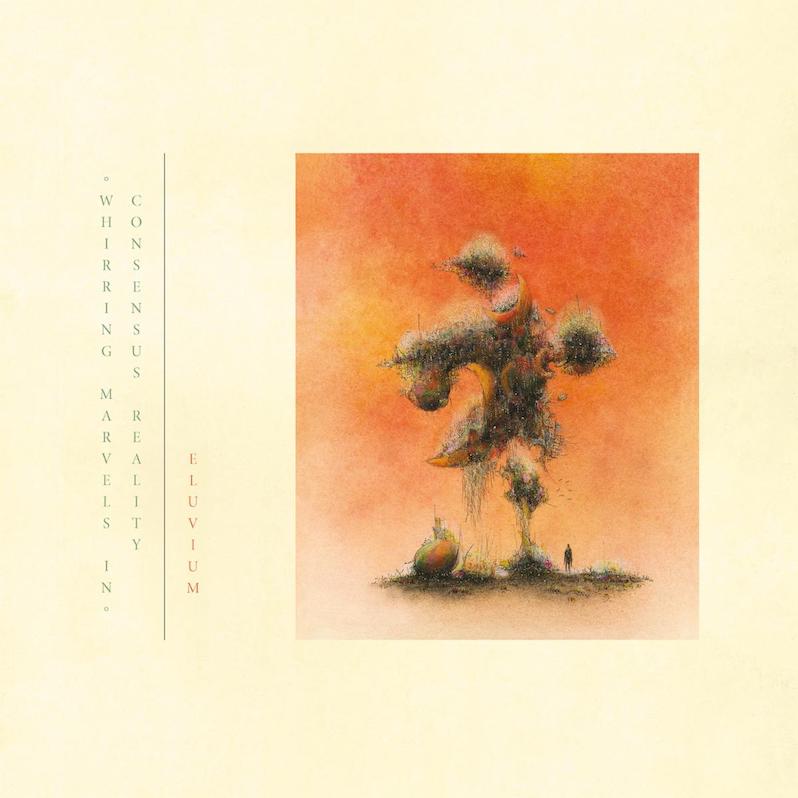 On May 12, Eluvium will release his new album, (Whirring Marvels In) Consensus Reality, via Temporary Residence. It's a fully orchestrated take on Matthew Cooper's ambient compositions, and he's already shared a couple of tracks from it, "Escapement" and "Swift Automations," and today he's released a couple more: "Vibration Consensus Reality (for Spectral Multiband Resonator)" and "Scatterbrains." Hear them both below.
Cooper said in a press release about "Vibration Consensus Reality," "This was probably the first piece of music written for the album and perhaps the center from which everything else was built. The music was written freehand around the "singing" of this particular resonator I was working with at the time. It is quite possibly my favorite piece of music I've ever written."
He added about "Scatterbrains," "he title of this piece is meant to be suggestive of a mass inability to think straight brought on by an unending consumption of media. A miasma of varying thoughts that don't quite tie together in any sensible manner. But its origins actually come from visits to a shelter of trees on the edge of a precipice that I visit regularly with my dog. There are eagles usually nesting there and the wind howls through it often. The wind is such a peaceful presence and I've thought of how it feels as though it takes my thoughts away and scatters them out across the land below, leaving me mindless and at rest. The music is a mixture of these two considerations."
(Whirring Marvels In) Consensus Reality is on our list of the 20 Most Anticipated Albums of Winter/Spring 2023. Read our Beginner's Guide to the music of Eluvium.