Iron and Wine : Ghost on Ghost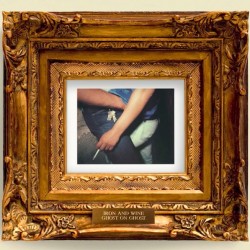 Sam Beam, singer/songwriter and owner of South Carolina's most famous beard, takes a step forward by taking a step backward on Ghost on Ghost, his fifth studio album under the moniker Iron and Wine. He moves forward by building upon what he introduced in 2011's unexpected and experimental Kiss Each Other Clean; he travels backward by mining influences from his '70s-era record collection rather than anything modern, and when it works, it's extremely successful. When it doesn't, however, it's laborious and self-indulgent. Fortunately, Ghost on Ghost has more of the former than the latter.
The opening track, "Caught in the Briars," could be an outtake from a Grateful Dead album with its large percussion section and loose and comfortable melodies. It has some refreshing and easy-moving chord changes, a testament to Beam's creativity as a songwriter. "The Dessert Babbler" is the catchiest song on Ghost with infectious "oohs" and "aahs" and a laid-back groove that one rarely hears in this decade. Beam channels Donald Fagen and Steely Dan in "Singer and the Endless Song," and recalls Van Morrison on the jazzy "Lover's Revolution."
These musical derivatives sound more like tributes than copycats, and Beam manages to put his own spin on these songs with his stylized lilt, though his voice is louder and clearer than on his 2007's The Shepherd's Dog. The flipside of this, though, is that the songs on Ghost on Ghost that could have fit on that album are not nearly as rewarding as the anachronistic ones. "Joy" and "Sundown (Back in the Briars)" are pleasant and light, but they drag. "Grass Widows" and "Winter Prayers" show promise, but don't quite go anywhere as interesting as they initially suggest.
Beam is supported by jazz drummer Brian Blade and upright bassist Tony Garnier, and this sound helps give Ghost on Ghost a cohesive feel. Despite that the songs may intentionally be very different from one another, Blade and Garnier keep everything grounded and smooth. And on closing ballad "Baby Center Stage," Paul Neihaus' pedal steel authenticates Beam's far-reaching chorus with a welcome touch of country, reminding the listener of the Dead-like ideas heard in the beginning of the album. Overall, Ghost works, especially compared to Kiss Each Other Clean, and the best songs here are among Beam's best overall, but don't be surprised if the "skip" button starts to look more tempting on the journey to get to them.
Similar Albums:


Destroyer – Kaputt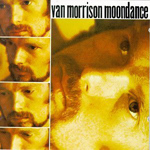 Van Morrison – Moondance


Bill Callahan – Apocalypse