Impulse! announces previously unreleased John Coltrane and Eric Dolphy live album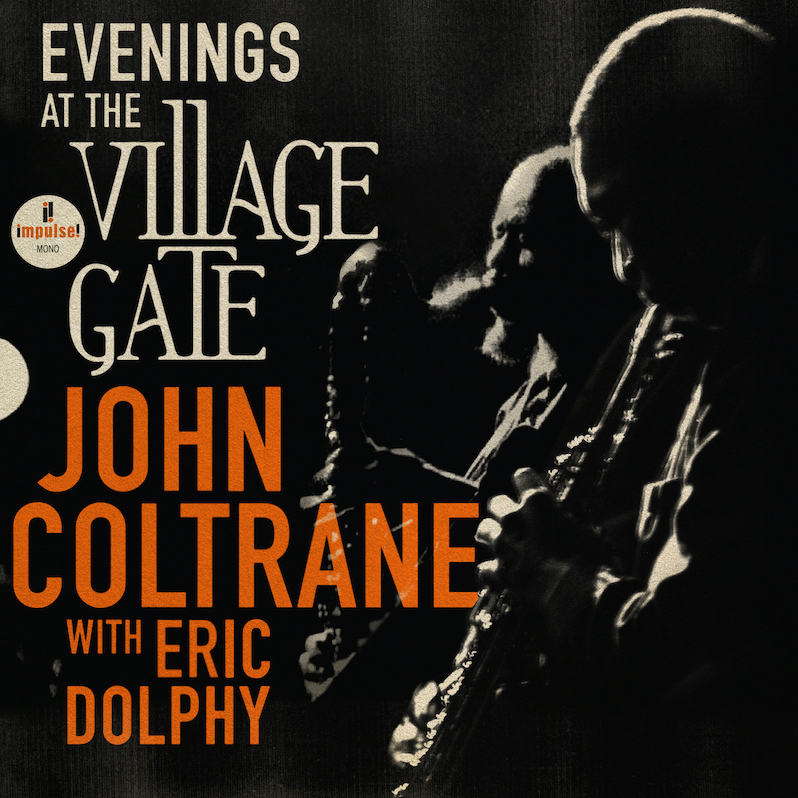 A previously unreleased set of live recordings from John Coltrane and Eric Dolphy, Evenings at the Village Gate: John Coltrane with Eric Dolphy, is being released on July 14 via Impulse! The set features live recordings from 1961 during a series of performances at the Village Gate in New York City. Today Impulse! has released a new track from the sessions, "Impressions," which you can check out below.
Coltrane's band for these sessions also includes McCoy Tyner, Reggie Workman, Elvin Jones, and the album—which will be released on 2xLP vinyl, CD and digitally—also includes the only known non-studio recording of "Africa."
Evenings at the Village Gate follows a series of recent albums of previously unreleased material from John Coltrane, including Both Directions at Once and Blue World.
Evenings at the Village Gate: John Coltrane with Eric Dolphy tracklist:
1) My Favorite Things
2) When Lights Are Low
3) Impressions
4) Greensleeves
5) Africa