Kvelertak sign to Roadrunner, announce US album release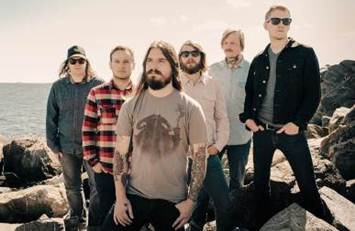 Norwegian hardcore 'n' roll dudes Kvelertak have just announced that they've signed with heavy metal mega-label Roadrunner. And on March 26, the band will release Meir, the follow-up to their 2010 self-titled debut. Meir translates to "more" in English. And as you might imagine, the songs are still in Norwegian.
However, Meir was produced by Converge's Kurt Ballou, so this promises to be another crusty but fun blast of thunderous metal.
Tracklist:
1. Åpenbaring
2. Spring Fra Livet
3. Trepan
4. Bruane Brenn
5. Evig Vandrar
6. Snilepisk
7. Månelyst
8. Nekrokosmos
9. Undertro
10. Tordenbrak
11. Kvelertak