Members of Yob, Oathbreaker, Wiegedood form Living Gate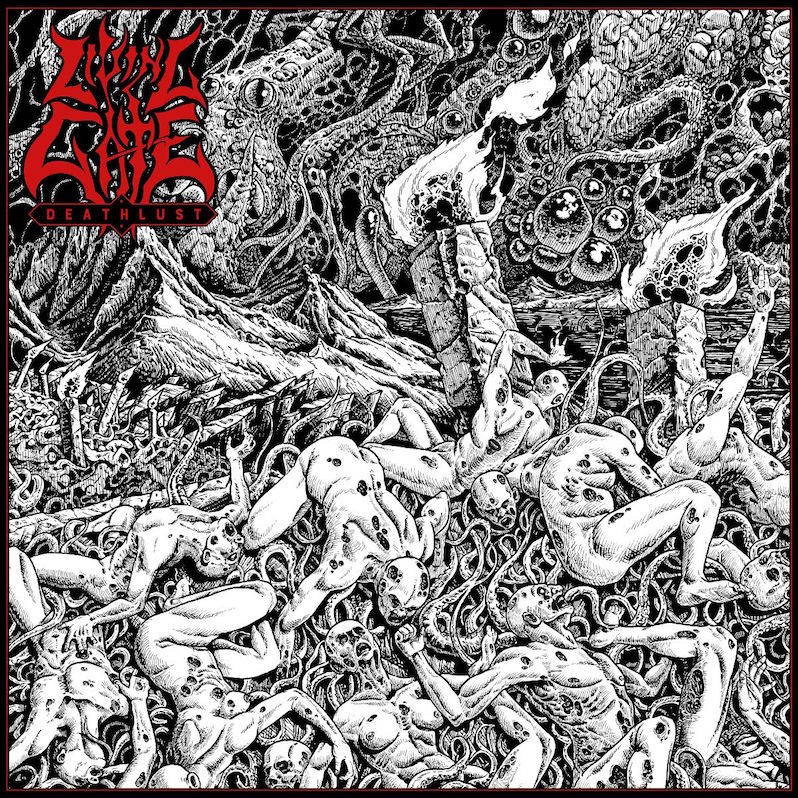 Living Gate is a new band featuring Aaron Rieseberg (Yob), Lennart Bossu (Oathbreaker, Amenra), Wim Coppers (Oathbreaker, Wiegedood) and Levy Seynaeve (Amenra, Wiegedood). The multi-national group's sound is more of an old-school death metal approach, however, and they've just announced their debut EP. Deathlust will be released via Relapse on June 12. Today they've shared the first new song, "Heaven Ablaze." Check it out below.
The band says in a statement, "We got to be a band through a shared love of golden era death metal and are very thrilled to have found a home in Relapse Records, a home where people clearly share that same love for the genre and have worked very hard to give the EP the care and attention it deserves! And although we've never played these songs together in the same room up until this point, we can't fucking wait to shred through these songs in a live setting."
Living Gate Deathlust tracklist:
1 The Delusion of Consciousness
2 Roped
3 Deathlust
4 Heaven Ablaze
5 Living Gate
Yob's Clearing the Path to Ascend is featured on our list of the Top 150 Albums of the 2010s.