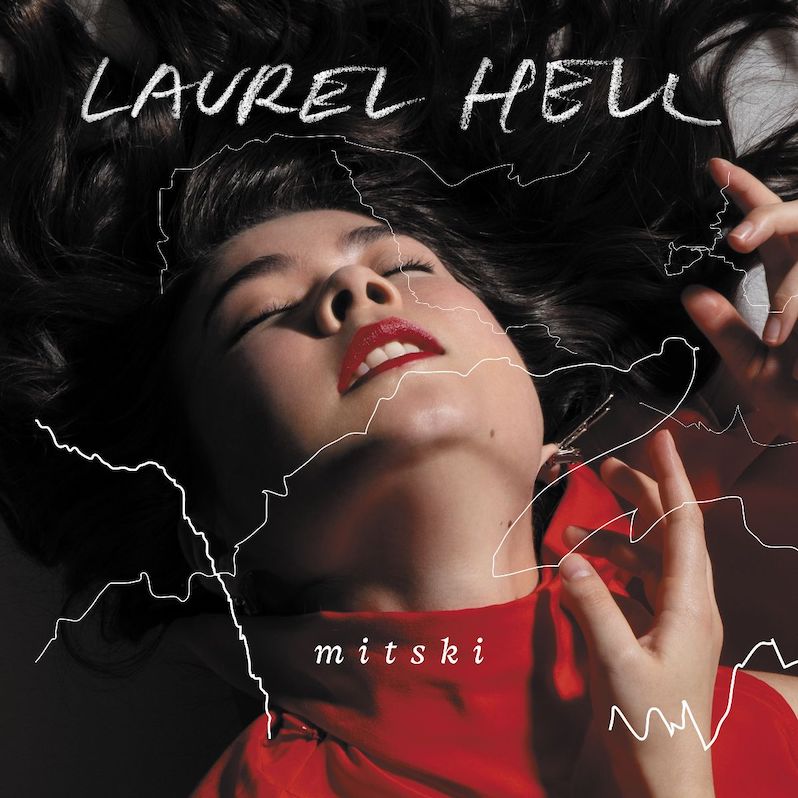 Despite the beauty of its gleaming leaves and lush, pink blossoms, the mountain laurel is a dangerous plant. It's incredibly poisonous, and in parts of the Appalachian wilderness, it grows unchecked, forming dense, impassable thickets known as "Laurel Hells." These botanical traps—outwardly alluring, but internally treacherous—are the namesake of Mitski Miyawaki's highly anticipated sixth studio album, released after an extended retreat from the spotlight. After touring in support of her last record, 2018's acclaimed Be The Cowboy, the rising indie star announced she would be stepping away from music—only to reverse course, citing an irrepressible need to create. "I have to do this even though it hurts me, because I love it," she recently shared. "I'm still going to do it, because this is the only thing I can do."
Laurel Hell emerges, half-formed, from this compulsion—the impetus, both inward and external, to sustain a complex and draining creative practice. Beneath a sheen of slick, pop-polished production, Mitski wrestles with demons that thrive despite (or perhaps because of) her success—an appetite for self-sabotage, a life shrunk by irreversible choices, and an insatiable desire to be loved. At times, she pulls brilliant, chill-inducing music from this pain, but parts of the album feel forced and unfinished. Like a wayward traveler mired in a tangle of branches, she sometimes sounds stuck, resigned to the suffocating pressures that warp her work and her life.
Given the strength of the singles that preceded its release, Laurel Hell's weaknesses come as somewhat of a surprise. Lead single "Working for the Knife" generated well-deserved buzz upon its release last October, landing on several best-of-the-year lists. Dark and shoegaze-tinged, it captures the slow panic of dwindling possibility, of realizing in the twilight of young adulthood that the grind of survival has fenced you off from the life you once dreamed of leading. Though its gloom has a certain universality, certain to resonate with burnt-out millennials and nihilistic zoomers alike, it was likely written in reference to Mitski's specific predicament: feeling pressured to remain productive despite creative and emotional exhaustion. When one considers that she was contractually obligated to make Laurel Hell, the last of a multi-album deal with indie label Dead Oceans, the track shimmers with new desperation, folding a career's worth of fatigue and regret into two-and-a-half sleek, sharp-cornered minutes.
Elsewhere on Laurel Hell, there's less desperation to be found, especially in comparison to her earlier work. Though her lyrics address many of the themes she's spent her career developing—like the perverse magnetism of unreliable, unrequited love—they're often set against uptempo, nearly danceable beats, sung with a composure that borders on detachment. On balance, the album shifts away from Be The Cowboy's bold idiosyncrasy, favoring more recognizable, straightforward indie-pop tunes that echo the dark, polished catchiness of new wave hitmakers like Tears for Fears and Depeche Mode. This isn't necessarily a bad thing; songs like "The Only Heartbreaker," which would sound right at home on the soundtrack to The Breakfast Club, strike a satisfying balance between vulnerability and polished nostalgia. "Love Me More," another track in this '80s vein, is even more compelling, largely because cracks are visible in Mitski's poise. While begging a lover to "drown out" her doubts, her worries, her very self, she displays hints of the ragged emotion that made her breakout songs so memorable. It's no "Your Best American Girl," but "Love Me More" gleams with the kind of immediate, razor-sharp feeling that's made Mitski a mainstay of sad people everywhere.
Candidly, much of Laurel Hell isn't as vivid. In fact, it borders on drab, lacking the bold instrumentation and incisive lyricism that earned Be The Cowboy rave reviews. "Everyone," which is unfortunately the album's longest song, is a genuine dud—structureless, droning, and anchored by a bland, repetitive synth, feeling more like a demo than a fully realized track. "Should've Been Me," an acidic dismissal of a cheating lover, is more coherent, but its stilted marriage of bitterness and bounce sounds like a strained, misplaced tribute to Taylor Swift. Though it's a quiet, bare-bones breakup song, "I Guess" feels even more forced, reaching hard towards an unconvincing resolution. "From here I can say thank you," Mitski sings, addressing a lover who has ostensibly left her wrecked. Her voice betrays neither devastation nor earnest gratitude. More than anything, she sounds a little exhausted.
All this being said, if Laurel Hell were another artist's debut album, it would almost certainly be lauded—or, at the very least, analyzed with more forgiveness. Mitski's well-deserved designation as an indie rock icon, coupled with recent hints at exhaustion and disillusionment, throw the album's inconsistencies into unusually sharp relief. On the whole, it's more than a worthwhile listen. In fact, tracks like "Working for the Knife" and "The Only Heartbreaker" arguably rank among her all-time best. The others range from detached to audibly undercooked, but who wouldn't lose creative momentum under the crushing pressure of public and contractual expectation? Ultimately, Mitski doesn't owe us anything, and after the release of Laurel Hell, she won't owe Dead Oceans anything, either. With her record deal fulfilled and sky-high expectations tempered, perhaps she'll find the peace she needs to navigate this mid-career thicket.
---
Label: Dead Oceans
Year: 2022
---
Similar Albums: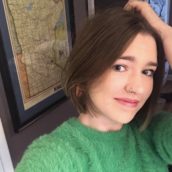 Clare Flanagan
Clare Flanagan is a San Francisco-based writer specializing in music criticism and poetry. In her spare time, she enjoys reading, running, and listening to music of all genres at an unwise volume.