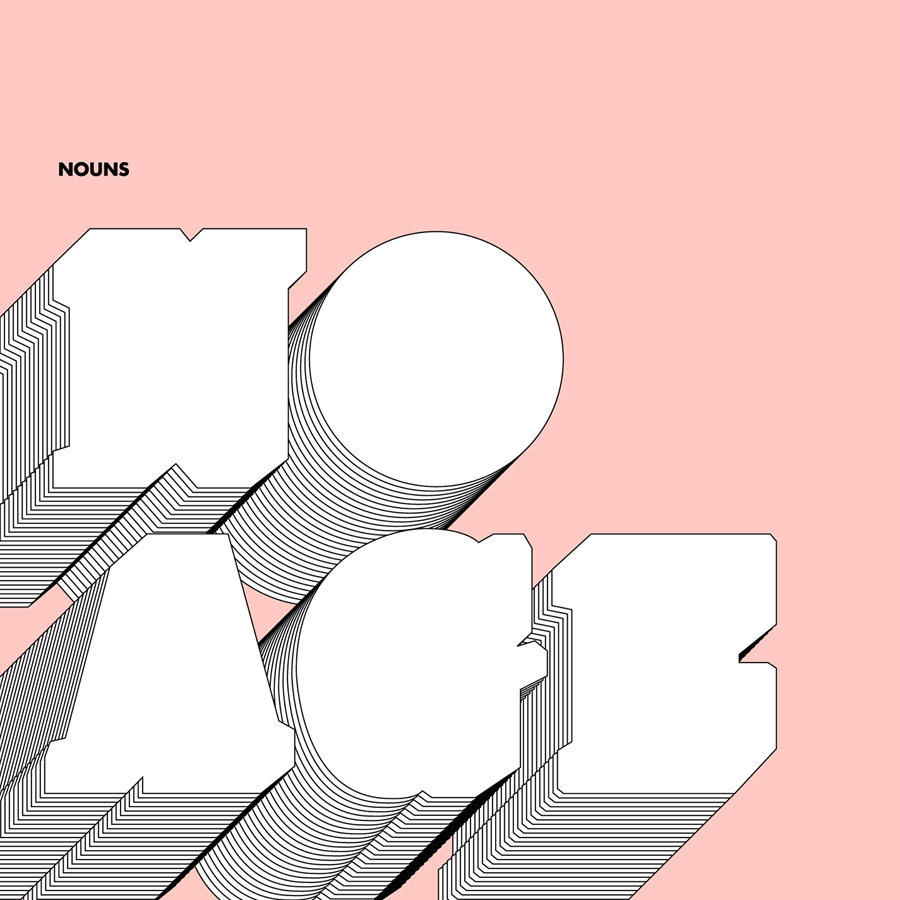 Let's talk about alcohol. Whether it's beer, wine or hard liquor, there's always one hard and fast rule at a party. You get yourself and your close friends inebriated on the top shelf stuff, and then you switch to the cheaper fare. The idea is, why waste more money on the expensive label when, at a certain point, you're too drunk to even appreciate it? The superior taste of any other premium beverage is completely lost on the wasted. Let's put this in another way. We've all been affected by the economy, especially in terms of gas prices (except, of course, for those of you who are lifelong pedestrians, bicyclists or public transit people). Those with finer automobiles are hit the hardest, as their particular engine type requires the best, high-octane fuel. Trying to put the cheap stuff (if it can even be called that anymore) in a high compression engine can, supposedly, decrease the performance. What I'm trying to say here is, No Age's Nouns has ruined me for other music.
I've become indelibly drunk on No Age. I've been listening to their proper debut, Nouns, since I got it in my grubby little hands a few weeks ago. (Weirdo Rippers was a collection of EP material from five D.I.Y. releases.) I have far surpassed my normal requisite three listens before writing a review and have nearly reached the double digits. I've tried, at times, to play something else, whether another review selection or a particular song or album that would normally pique my interest, to no avail. Everything from the new Coldplay single, to the upcoming My Morning Jacket album, to the fresh Animal Collective EP, in varying degrees of relevance, has become, if not unlistenable, then at least somewhat unwelcome to my ears. In a way, to continue the enigmatic opening statement, Nouns is a representation of the be-all, end-all rock and roll record. Over 70 years since the invention of the electric guitar, and over fifty years since rock 'n' roll really took shape, Dean Spunt and Randy Randall, the two Angelenos who make up No Age, have given us the ultimate culmination of what rock 'n' roll is all about: youthful aggression, melody, artistic expression and a glorious wash of guitar noise.
Nouns is so full of sound that it's hard to believe the band is made up of only two people. Randy Randall manages to harness the rampant energy of punk and dole it out in shoegazey sonic waves. Drummer / vocalist Spunt transforms both his voice and instrument to suit each particular song, throwing his first curve ball in the opener, "Miner." When the muffled drums and thrashing guitar take root, one expects the screaming to begin, but instead, the almost indecipherable lyrics are doled out meditatively, almost as an afterthought. It's an intoxicating blend of punk intensity and slacker aesthetic that gives you no choice to Spunt's demand, "I want you choosing me."
One of the most incredible aspects of Nouns is how utterly balanced the record is. Each in-your-face track of guitar and drum assault is contrasted with a more measured companion, as if the album were a host of 7-inch A and B sides. Case in point, the next song, "Eraser." More melodic and measured than its predecessor, this first single from Nouns goes to the halfway mark before any hint of lyrics are heard. When the lyrics do come, "Watch him die" is bellowed at high pitch like a line from a Built to Spill record.
"Teen Creeps" is one of my favorite tracks on Nouns, rushing in after a cute little six-note guitar lick acts as a starter pistol. What ensues is the most visceral garage rock song heard on Sub Pop since Nirvana's muddy debut. Think of an early Pixies demo of a song that's a love / hate answer to RHCP's mash note to L.A., "Under the Bridge" and you might come close. "Teen Creeps" is juxtaposed with the hypnotic and mesmerizing "Things I Did When I Was Dead," a track that, due to the fact it made me want to weep uncontrollably, I've decided I want played at my eventual funeral. Forget "Thunder Road" and "Many Rivers to Cross," this is the one for me. "Cappo" brings back the Doug Martsch-like vocals, but then evolves into an early Joy Division track, as if one of the two were about to start jerking their body around and dance-dance-dance to the radio.
I've been able to listen to Nouns so many times for two reasons, one because it's a mind-blowing album, and two because it's only just over a half-hour long. Considering that most of the tracks on the album are less than three minutes long, with only about half of each song filled with lyrics, it should be of no surprise that the longest track on the album is completely wordless. "Keechie" is everything you'd expect and more from a No Age instrumental: spacey, methodical and otherworldly. The same holds true for a shorter track that arrives later, "Impossible Bouquet," that sounds more like a short Panda Bear intro than a complete song. "Keechie," in turn, finds another highlight nipping at its heels, the thrashing "Sleeper Hold." With this song, behold the bastard children of Sonic Youth and Dinosaur Jr.
"Errand Boy" churns into being with an intro worthy of U2 at their peak, and then just lets the sustained electric flood engulf you. "Here Should Be My Home" is sure to be a crowd pleaser, sounding as if the Ramones and Beach Boys had mashed up into one intense and sweet union. But whereas those two bands lauded their hometowns, No Age seems to echo most Angelenos in thinking that the city isn't really anyone's home. The album closes as energetically as it began, which mirrors No Age's run at SXSW, playing multiple shows each day, with every show being as full of vigor as the last. "Ripped Knees" has more of an indie rock aesthetic than most songs on the album, while "Brain Burner" speedily tells its fuzzy lo-fi tale of drug abuse.
Even with eight full months left in the calendar year, you'd be hard pressed to find a better album than Nouns in 2008. In my review of Weirdo Rippers, I mentioned that No Age reminded me of the skater kids who became the Kinky Wizards in the film High Fidelity. I still can't help but think of Spunt and Randall as that pair of shoplifting hooligans, as these two young'uns have similarly confounded surface expectations. Upon listening to Nouns, I found myself echoing Jack Black as he, for the first time without sarcasm, says, "They're really fucking good." No Age are more than just really good. Considering how much praise this album is going to receive, it seems as if Nouns will have plenty of superlative adjectives to accompany it. But I'll be damned if it hasn't ruined me for rock and roll.
---
Label: Sub Pop
Year: 2008
---
Similar Albums: