Orquesta Akokán : 16 Rayos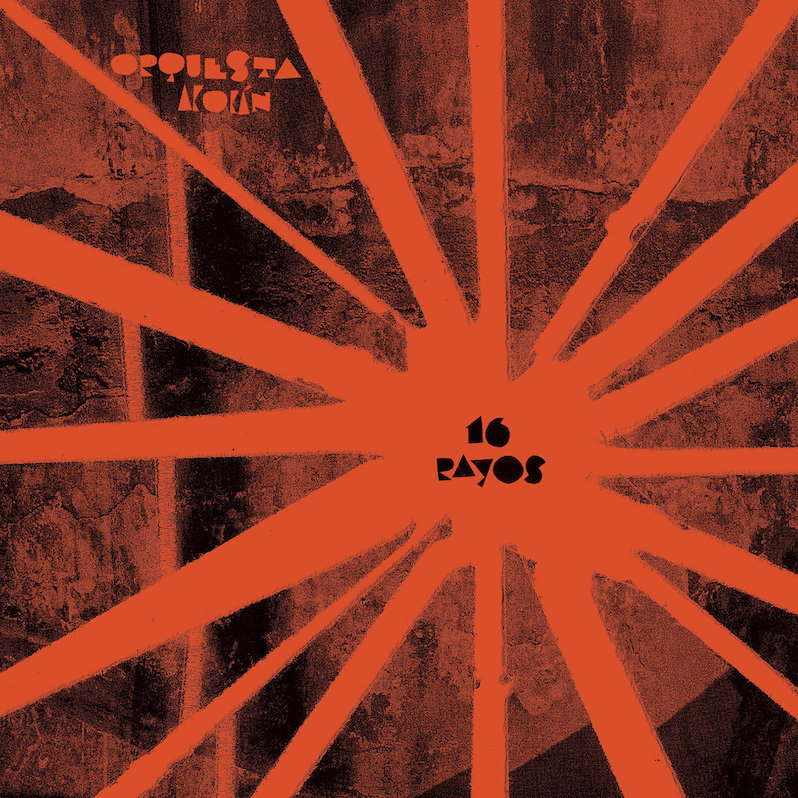 Reigniting the swagger and spirit of classic mambo, Orquesta Akokán follows up its dynamic self-titled debut with an album that is, true to their name, akokán—meaning "from the heart" or "soul." Led by singer José "Pepito" Gómez, this group of curated musicians from Havana gives a taste and then some of their musical heritage with contemporary arrangements. Pushing past traditional conceptions of mambo and salsa rhythms, 16 Rayos explores new possibilities of sound—starting its own tradition.
From the onset of this album, the percussion and brass provide the momentum. Tracks like "El Inflador" keep the energy moving, but in addition to that momentum, there is also stamina. Gómez's voice adds a balanced layer to the mix. The band is always in sync, always steady. With so many musical talents and voices (and one might guess opinions as well), the way Orquesta Akokán maneuvers is impressive. From a duet between voice and drums to brass breaking through, the song is explosive and never oversteps into chaos.
"Fiebre De Mambo" starts off with a guitar prelude that sounds like a psychedelic sitar, before the band comes in. Once again, the track takes flight but tapes off to allow Gómez and his call-and-response chorus to change the tempo a bit. The mood is not lost, diminished; rather, the scope is broadened, and the song transforms into something much more than a simple mambo. Throughout each transition, each passing of the baton, the beat goes on.
There's a similarly strange piano introduction to "Orchídea," something like French avant-garde (think Poulenc or Messiaen) and experimental American jazz turned into moonlight and roses. Romantic, stealthy, lovely. Swaying to the melody, 16 Rayos takes a step back, letting go of all the previous thunder and celebration. There is a distinct nocturne vibe to "Orchídea" and its processor, "Interludio No 2". These calmer takes permit a breath into the sonic discussion. Latin music isn't all sound and fury; it can easily be a romantic candle-lit dinner for two. The band is soft but still present.
Though the group does regain some ground near the end, rumbling a bit—as if the band members that took a quick bathroom break are back—the tempo dies back down. And the last track, "16 Rayos," gives a final authentic taste to a truly talented group. It's palpable in the music that Orquesta Akokán had fun making this album. The energy, the creativity of taking old 1940s-era sounds and reworking them, and the heart of the musicians are all on display as much as the music itself is. 16 Rayos delivers and delivers some more on classical Latin jazz and pop composition, making it new by forming new leaves on the tree as well as putting down new roots so that musicians to come can continue this legacy.
---
Label: Daptone
Year: 2021
---
Similar Albums: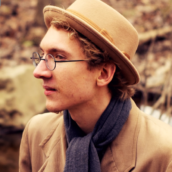 Konstantin Rega
Born in Krasnoyarsk, Russia, Konstantin Nicholas Rega currently attends East Anglia's famous MA in Creative Writing with the Ink, Sweat and Tears Scholarship. He is a professional musician, the former host/producer of Jazz Jams on CSRfm 97.4, and twice a Dan Veach Prize for Younger Poets finalist. He is the Fiction Editor for Crack the Spine and a contributor to The Black Lion Journal. He also blogs.