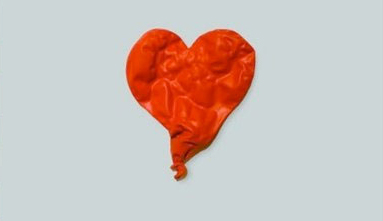 Speaking in ballpark figures, Treble reviews something in the range of 5-600 albums per year. That's a pretty big number. It's not as large a number as the amount of albums some of our peers tackle in a given year, though it's greater than others', and far more plentiful than the number of new albums that the average person might listen to each year. And still, we miss stuff. Albums slip through the cracks. How this happens is hard to say. Maybe something got assigned but was never completed. Perhaps we were meaning to listen to something but just plum forgot about it. It varies from case to case. But we do our damnedest to atone for our misdeeds. As we've done on many an occasion in the past, here are five albums that slipped under our radar, but shan't go unnoticed.
Wale – The Mixtape About Nothing
(Self-released)
On The Mixtape About Nothing, Wale presents himself as humble and human, but with superhuman skills. He's funny and he's clever, and drops rhymes with agility and finesse. And best of all, this lengthy and awesome set is 100 percent free.
Max Tundra – Parallax Error Beheads You
(Domino)
P.E.B.Y. is a chip-heavy album, lined with songs that seem to perpetuate from Tundra's search for a wife (as far as lyrical content is concerned). P.E.B.Y. excels in that it remains captivating when most computer-driven electro, while a novelty at first, becomes obnoxious and intolerable soon thereafter.
Kanye West – 808s and Heartbreak
(Roc-a-fella)
In a way, 808s and Heartbreak is a fitting follow-up to West's college-themed trilogy. Post-graduation is all about entering the real world and experiencing life with no (or a very small) safety net. 808s and Heartbreak is a shift in Kanye West's musical oeuvre and, along with Graduation, presents West's musical output to be increasingly thoughtful and artistically complex.
Daniel Martin Moore – Stray Age
(Sub Pop)
Stray Age is fed by a diet of soft-singing and traditional folk strums without being overly complicated, which is at worst memorable and at best stunning.
Phosphorescent – Pride
(Dead Oceans)
Pride is a haunting album, almost ghostly at times, alternately calming and harrowing, but from beginning to end, the damn thing is just gorgeous.