10 Albums to Hear If You Like Radiohead's 'OK Computer'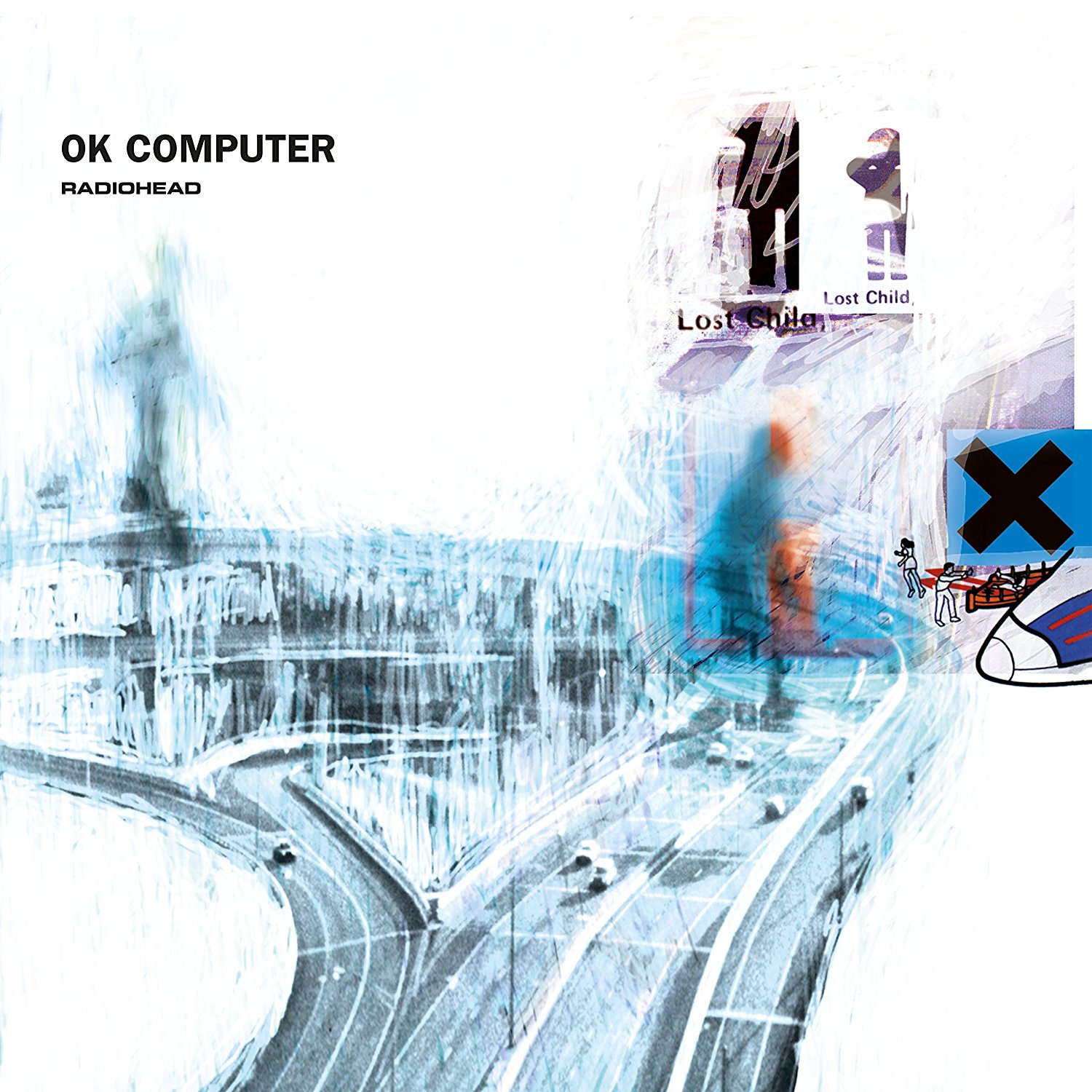 Last month, Radiohead's OK Computer turned 25. Which means it's older now than Dark Side of the Moon was when Radiohead delivered their landmark third album. It's worth pointing out because, at this stage, OK Computer is, undeniably, a classic of the canon, even if we think of Radiohead as a contemporary band. The first proper opus from the UK art rock group, showcasing both the breadth of their capabilities as well as a more conceptual drive that would follow them throughout their catalog, OK Computer felt like a massive statement upon its release, and its reputation has only made it bigger over time.
There also aren't many albums like it, unless you're looking specifically at Radiohead's subsequent albums, and even then, their music tends to curve into other unpredictable directions. But for those seeking more music that carries a similarly anthemic and experimental scope, with great songwriting at its core, a lot of the usual suspects come up, like Jeff Buckley—whose own music was an influence on Radiohead—or Elbow. So with this year's anniversary still fresh in our minds, I put together a list of 10 albums to check out for listeners still seeking music that offers a comparable headphone or home stereo experience.
It's worth noting that if you haven't heard The Smile's A Light for Attracting Attention, that should be first on your list. But if you're a fan of OK Computer, make sure to listen to these 10 albums next.
---
dEUS – Pocket Revolution
A band with a bigger audience in Europe, particularly their home country of Belgium, than stateside, dEUS are no strangers to playing huge festival stages. They've released a number of acclaimed albums throughout their career, the most acclaimed of which is 1999's The Ideal Crash, but Pocket Revolution is ever slightly more epic, eclipsing their previous two records by just a minute or two but feeling immense throughout. Its songs are some of the best the band's ever written, from the cosmic freakout of "Sun Ra" to the haunting, repeating E-bow riff in opener "Bad Timing." Pocket Revolution is an eclectic album, as dEUS affairs often are, but it's held together by a sense of melody that matches their sheer ambition.
---
Wild Beasts – Two Dancers
British group Wild Beasts had a good 15 years and great five albums, none of which was stronger than their second, the upbeat, driving and gleefully odd Two Dancers. There are moments of this album that are awash in the same kind of detail-oriented ambience that's defined Radiohead's music for decades ("This is Our Lot," "We've Still Got the Taste Dancing On Our Tongues") and moments that are far more playful in their pop approach ("Hooting & Howling," "All the King's Men"). But it's hard not to see the appeal of these art-pop songs, whether they're steeped in sonic haze or rife with oddball indulgences.
---
These New Puritans – Field of Reeds
The evolution from These New Puritans' abrasive art-punk debut to the more spacious explorations of their gorgeous third LP suggests an almost complete cycle of transformation. Arguably one much more dramatic than Radiohead themselves, though it was clear from day one that simple pop melodies were never the Essex group's primary function. Field of Reeds finds These New Puritans slipping away from the icy darkness of their prior works into something bathed in light and warmth, art rock by any other name but given a sort of cinematic hugeness in spite of the delicate nature of its post-minimalist movements and soft-touch ambience. But more importantly, there are awe-inspiring feats of actual songwriting here, from the lush chamber pop of "Fragment Two" to the progressive arc of the nine-minute "V (Island Song)" and the Kate Bush-meets-Steve Reich alchemy of "Organ Eternal." A bit less commercial than "Karma Police," certainly, but there's a similar sense of beauty in both grandeur and graceful subtleties.
---
Manchester Orchestra – A Black Mile to the Surface
For 17 years, Andy Hull's been building upon Manchester Orchestra's solid foundation of hook-laden emo up to something less easily definable and far more ambitious. Even his earliest records showed hints of something bigger, but Hull's eventual embrace of more progressive structures, production techniques and immersive arrangements eventually led him to the haunting mining-town narrative of A Black Mile to the Surface, with songs that range from tender folk to massive shoegaze dirges. The album features some of Hull's most affecting songwriting, and moments that transcend the humbler power chord rock of their early records—closing track "The Silence" is the kind of song that can't help but provoke goosebumps. So it probably shouldn't come as a surprise that Hull, himself, is a Radiohead fan, even selecting the OK Computer reissue on the band's Amoeba "What's In My Bag" video clip.
---
Moses Sumney – Aromanticism
There's as much Björk as Radiohead in Moses Sumney's sonic world, and he once said that he prefers to play the style of music he plays "folk." But it's a mesmerizing and otherworldly blend of sounds all the same, which on debut album Aromanticism showed just how far he'd come from his early EPs. Anchored by "Lonely World," an epic that hits as hard as something like "My Iron Lung" or "Optimistic," Aromanticism balances gentle intimacy with lush and luxurious arrangements, like those on "Quarrel" or "Doomed." An album of seemingly limitless grace and beauty.
---
Wand – Laughing Matter
From any point in their discography you can point at Wand's music and call it "psychedelic," and it remains true. But Laughing Matter doesn't actually have all that much in common with a record like the heavy garage riffs of Golem. On Laughing Matter, frontman Cory Hanson's vision turns to one of a more sprawling art rock that opens up their most claustrophobic spaces to allow in both light and color. The emphasis on "rock" doesn't wane—when the group lets the riffs fly on "Walkie Talkie," there's no ambiguity about their ability to turn up and rock out. But even more interesting are moments like "Thin Air," where it's the density and intricacy of their arrangements that stand out more than the sheer volume, showing just how much growth they've undergone in such a relatively brief span of time.
---
Kairon; IRSE! – Polysomn
Finland's Kairon; IRSE! are a slippery group to categorize, their music having morphed over the years from psychedelia and progressive rock to an extra-spacey kind of shoegaze on Polysomn. I'm sure I can't be the only one who hears a bit of "Airbag" in opening track "Psionic Static," however, which likewise speaks to how much bigger the band's ideas are than their pedal chain. Polysomn is a great, if underrated rock album that sounds like a major statement from the band—by no means their most ambitious one but certainly their most cohesive, as well as the one that actually sounds like it has some genuine singles built into it. Rare is the band that can pull off an album of such scope and still make time for a few honest-to-god bangers.
---
The Weather Station – Ignorance
The one thing that Tamara Lindeman and Thom Yorke share most closely in common is a deep concern for the effects of climate change, and The Weather Station's 2021 album Ignorance is an album-length meditation on that existential fear. But with that same album, Lindeman's songwriting also began to spiral out from the more conventional folk approach of her earlier records into a more atmospheric and unpredictable art pop sound. To call this her own OK Computer isn't too far off the mark (or maybe even her Spirit of Eden), in part just because it's such a breathtaking achievement of genuine emotion and singular beauty.
---
Dos Santos – City of Mirrors
Chicago's Dos Santos is the most eclectic group you'll find on this list, their sound a shape-shifting swirl of jazz, surf-rock, psychedelia, cumbia and other various Latin musics, converging in unique hybrids that put each of those styles in an entirely new context. City of Mirrors is defined in large part by its rhythms, but there's a haunting ambience to every song on the album that makes it as much a headphone experience as one for the dancefloor, whether through the melancholy cumbia-soul of "City of Mirrors," the pulsing ambient pop of "Glorieta" or the hypnotic 5/4 psychedelia of "Crown Me" (which, come to think of it, might be slightly more reminiscent of In Rainbows).
---
Shearwater – The Great Awakening
Shearwater's been compared to Radiohead in the past, particularly their 2008 single "The Snow Leopard" from Rook, which channeled that band's stately, melodic art-rock sensibility. The Great Awakening follows similar threads, not all of its songs so direct but all of them delivering as rich a headphone experience. It's a uniformly beautiful listening experience that occasionally veers toward the cacophonous and abrasive, like the Big Bang in opening track "Highgate" or the oozing groove of "Laguna Seca." But in its greatest moments, like "No Reason" or the breathtaking space of "Aqaba," Shearwater offer reminders of the kind of boundless beauty they can imagine.
---
Support our Site—Subscribe to Our Patreon: Become one of our monthly patrons and help support an independent media resource while gaining access to exclusive content, shirts, playlists, mixtapes and more.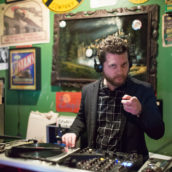 Jeff Terich
Jeff Terich is the founder and editor of Treble. He's been writing about music for 20 years and has been published at American Songwriter, Bandcamp Daily, Reverb, Spin, Stereogum, uDiscoverMusic, VinylMePlease and some others that he's forgetting right now. He's still not tired of it.