Pet Grief: The Annual Hot 100 Survey Vol. 3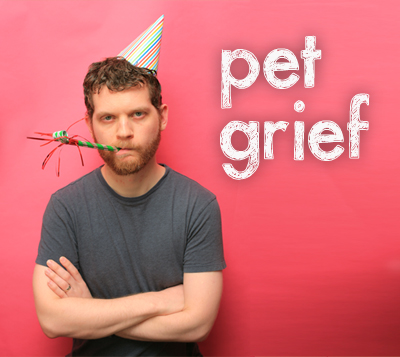 For the last two summers, I've taken on a marathon exercise in musical education. No, I didn't learn a new instrument or become an ethnomusicologist — though those are probably more fascinating pursuits. I listened to the entire Billboard Hot 100 singles chart in order to fully absorb all of the biggest singles hitting radio, cell phones and Youtube. And there are always a few fun surprises to be found. That's the fun part.
But it's also exhausting, frustrating, and sometimes depressing. The fact that sexism still sells as well as it does bums me out to no end. That being said, there's always a silver lining — at the moment that's Disclosure, I suppose. To keep this from getting any longer than it has to be, here are 100 observations on this year's Billboard Hot 100.
1. Oh, good. Even country music is twee now.
2. The happy-hour drinking anthem is alive and ready for a Corona commercial.
3. Oh, good. Even R&B sounds like the Lumineers now.
4. Rae Sremmurd backwards is Drummers Ear. That's all I have to say about that.
5. Eight minutes is way too long for a Katy Perry video.
6. I actually don't mind Katy Perry's "Birthday" though. I need to reevaluate some things about myself now.
7. Gangsta rappers look awfully young these days.
8. Someone told me I look like Blake Shelton once and I didn't really appreciate it.
9. "I seen your Instagram but you look better up in person" — girlz, Trey Songz is speaking to you.
10. Brantley Gilbert = the new Kid Rock?
11. Anyone think "Small Town Throwdown" sounds like "Sex and Drugs and Rock and Roll" by Ian Dury and the Blockheads? Just me? Okay.
12. Nine songs in and I'm already starting to regret this.
13. Milky Chance? Milky Chance.
14. 5 Seconds of Summer reference "American Apparel underwear," so I'm assuming they were Dov Charney's sex slaves
15. Chris Brown, please exit pop culture
16. Country music in 2014 is just objectification with an accent, isn't it?
17. I didn't think there was a more objectionable voice in pop music than Adam Levine's; Jason Derulo has proven me wrong
18. "Good Kisser" isn't quite "Climax," but Usher, this jam's pretty hot.
19. Iggy Azalea ballad = bad idea
20. Fifth Harmony's "Bo$$" is catchy to the point that I see this becoming a problem in the near future.
21. Ed Sheeran's no Timberlake
22. Maddie & Tae have made observation number 16 into a song called "Girl in a Country Song." High five!
23. I like that AJR is self-deprecating but "I'm Ready" is still as cornball as they come
24. "Love Never Felt So Good" is an alright song, but I'm still not sure I want to endorse it.
25. White people! In hats!
26. Kiesza's "Hideway" does the EDM-pop thing better than any of her neighbors to the south
27. No Donald, you're not a better rapper than Kendrick Lamar
28. Every generation gets the uncomfortable country wedding slow dance it deserves
29. Hilary Duff is back! And she's also Sheryl Crow. (they even look alike, it's weird)
30. Thirty songs in and sexism is still nearly constant.
31. Now organizing grassroots action to destroy all ukuleles.
32. Ed Sheeran might be better than Jason Mraz, though. Tough call.
33. Jake Owen wants to be Jimmy Buffett when he grows up.
34. After hearing Five Seconds of Summer's "Amnesia," I kind of wish I had amnesia? Right?! BOOM!
35. Oh wait, more Chris Brown. Skip.
36. "She had a cross around her neck and a flower in her hair." See 16 & 22.
37. Grills are still a thing? Or are they permanent like Kanye's?
38. I'm actually having a hard time discerning between the YouTube ads and the actual songs.
39. Tiesto's "Wasted" is all rise. Barney Stinson writing credit?
40. Drake should stick to singing. (I know! I'm surprised too!)
41. Where is this mystical land where everyone's sexy and wears cutoffs?
42. Every generation gets the Maroon 5 it absolutely does not deserve.
43. I have nothing against Ingrid Michaelson, but having to put "Homage to Robert Palmer's 'Simply Irresistable'" in the Youtube title strikes me as sad…
44. … and Shania Twain already did that, anyway.
45. Hey Brad, keep it down, will ya? I'm trying to watch this water-skiing squirrel.
46. "Or Nah" — because "Blurred Lines" wasn't rapey enough!
47. White people in trucks!
48. No.
49. Remember when the Olympic tetherball player gave Kenneth the Page an autograph that said "Believe in the stars"? That makes more sense than a lot of these song titles.
50. I can buy Miranda Lambert as a bad girl. Carrie Underwood though?
51. How come I'm never doing this when Beyoncé or Kendrick Lamar are blowing up the charts?
52. T.I. needs another song like "What You Know." I'd be into that.
53. "Come Get It Bae" = the new Macarena?
54. Actually, I take back what I said about Drake. He holds his own on Lil Wayne's "Believe Me."
55. "Believe Me" is the first Lil Wayne song I've enjoyed in… I don't even remember.
56. That's what Bastille sounds like? Meh.
57. Florida Georgia Line's "This Is How We Roll" just embarrasses all of us.
58. KONGOS is just accordioning the fuck out.
59. Far be it from me to suggest Nicki Minaj can't be "normal," but it's a lot less interesting.
60. It sure is fun, Paramore. It sure is!
61. "No Mediocre" is the pubic hair maintenance/World Cup crossover I never knew we didn't need
62. Tove Lo is boring.
63. Schoolboy Q kind of is, too (yeah, I said it).
64. But Coldplay, they're the kings.
65. Lee Brice doesn't dance, and if he doesn't dance then he's no friend of mine.
66. Still disappointed that "Counting Stars" isn't Hum's "Stars." I complained about this a year ago. Just think about that.
67. I'd like to suggest a moratorium on the "shinin'"/"diamond" rhyme. All in favor?
68. Demi Lovato at Pride!
69. Lady Antebellum has yet to win me over.
70. Lil Jon, we've repeatedly asked you nicely to turn it down. And I'm afraid our patience is wearing thin.
71. "Drunk on a Plane"? I guess every country singer in 2014 is Jimmy Buffett. Not just Jake Owen.
72. Kenny Chesney… let's just keep this moving.
73. Grown-ass men shouldn't be saying "wiggle" so much.
74. Oh, we're borrowing from Snap now? Didn't see that coming.
75. Tinashe likes to dance after she goes to In 'n' Out.
76. I don't think you understand how much I wanted Florida Georgia Line's "Dirt" to be an Alice in Chains cover.
77. I get OneRepublic and One Direction confused often enough that their labels should be concerned.
78. Electronic production with Nashville twang just sounds wrong
79. Pharrell's still happy, just in case you were wondering.
80. Calvin Harris is still lame and predictable, in case you were wondering. (And surrounded by butt cheeks)
81. "Anaconda" is the Minaj I was waiting for. It's still no "Stupid Hoe," but it's something.
82. The intro is all kinds of annoying, but I'm ready to give "Break Free" my endorsement. Though Ariana Grande's stylization still seems questionable.
83. The Beats/The Sentence app that shows up in every single VEVO video is a clever way to position products to a key demo!
84. Seeing "Memphis, Egypt" at the beginning of Katy Perry's "Dark Horse" just makes me want to listen to Mekons.
85. There is just so much Iggy Azalea. So much.
86. John Legend and his supermodel wife, being sexy.
87. Where did Clean Bandit come from?
88. I have to give Enrique Iglesias credit for sticking around since the '90s. But that's about it.
89. Disclosure's "Latch"! Easily the best thing on this whole crowded mountain of tech products, rented mansions and cowboy hats.
90. "Boom Clap"! Her Icona Pop collab aside, you have no idea how much it warms my heart to see Charli XCX in the top 10.
91. "Bang Bang" right next to it. Onomatopoeia is big this year.
92. Sia's "Chandelier" is OK, but like with Charli, I'm actually pretty stoked on seeing her achieve this level of success.
93. You know what? I don't have to listen to Maroon 5. I've earned that much.
94. Ariana Grande's "Problem" is fun enough that it doesn't need Iggy. I mean, listen to that sax hook!
95. Something something bass drops something auto-tune something something.
96. Look, body positivity is important and I'm glad we're changing the conversation, but this Meghan Trainor song isn't good.
97. "Fancy" is still in the top three. It certainly is.
98. Even if it doesn't satisfy the same way that "Latch" does, Sam Smith's "Stay With Me" is smooth and easy in all the right ways.
99. I don't know what bothers me more about "Rude" — the shitty white-dude reggae, or the woefully outdated (and politely misogynistic) message. Let's call it a tie!
100. Total number of songs in the win column? Seven — Disclosure, Sam Smith, Usher, Paramore, Charli XCX and Ariana Grande times two. Total number from last year? Seven. Uncanny.
Well, I've earned my three credits. Summer vacation is back on.
You might also like: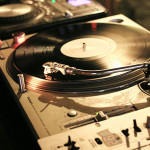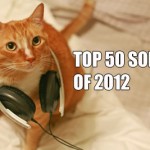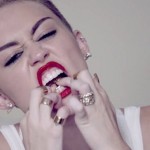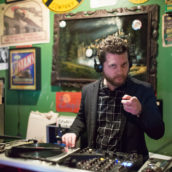 Jeff Terich
Jeff Terich is the founder and editor of Treble. He's been writing about music for 20 years and has been published at American Songwriter, Bandcamp Daily, Reverb, Spin, Stereogum, uDiscoverMusic, VinylMePlease and some others that he's forgetting right now. He's still not tired of it.