Pet Grief : The annual Hot 100 survey redux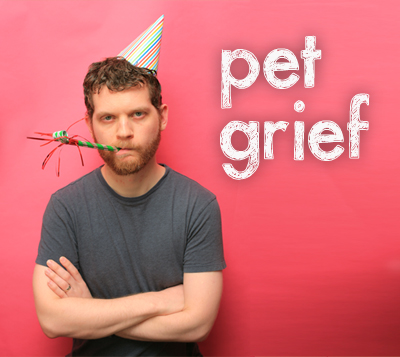 Last year, in the interest of keeping myself in the loop of what is defining the zeitgeist, or at least just to know what people are listening to on the radio and in their headphones, I began an annual journey through the Billboard Hot 100. I knew it would be difficult. I knew it would be a thankless task, but it had to be done. For me. For you. For America.
That time has come again. In this edition of the Annual Hot 100 survey, I'm giving my commentary of all 100 songs on the Billboard singles charts. I don't want anyone to miss out on anything, here, so you get the complete blow by blow, with both my track commentary and a rating out of 10. Songs that deserve extra special endorsements are in bold. So take a deep breath, grab a drink, and let's dive into this mess together.
100. Taylor Swift – "Red": Red is the album that made me more or less warm up to Taylor Swift, and while the title track isn't the track that did it, it's still a pretty decent pop song. Not a bad start. 7/10
99. Marc Anthony – "Vivir Mi Vida": I'm not sure I've ever listened to an entire Marc Anthony song before, and now that I am, it seems like fairly standard Latin pop. 5/10
98. Ross Lynch, Grace Phipps and Jason Evigan – "Cruisin' for a Bruisin'": This is from some Disney "teen" movie, which explains why it makes my blood boil. For some reason children's entertainment won't escape the influence of Grease, which was released at least 20 years before these kids' target audience was born. 1/10
97. Sheryl Crow – "Easy": Aside from the line about playing croquet, which was… odd… this sounds pretty much like every Sheryl Crow song. I guess if something works you don't need to change it. I guess? 4/10
96. Jay Z feat. Rick Ross – "FuckwithmeyouknowIgotit": Magna Carta Holy Grail isn't an outright disaster, but it doesn't feature Jay's best material, and this track more or less seems like Rick Ross by numbers. The production saves it a little, though, so that's a plus. 6/10
95. Lana Del Rey – "Young and Beautiful": It's interesting how songs from big summer movies can stay on the charts longer than the film is in theaters. But this doesn't move me. It seems to have the bassline from "Swimming Pools (Drank)", covered over with strings and lots of ballad drama. Shrug. 5/10
94. Emblem3 – "Chloe (You're the One I Want)": Three seconds in and I already hate this. Oh, good lord. Jesus, make it stop!! 1/10
93. Kenny Chesney – "When I See This Bar": Dangerously close to Jimmy Buffett for my tastes. 3/10
92. Austin Mahone – "What About Love": BieberDM! After the initial buzzes and drops though, this sounds a lot more like N*Sync than I was expecting. I'm feeling generous because of that, so… 5/10
91. Wale – "LoveHateThing": Obviously Wale is capable of doing some great stuff. He's not terribly consistent, though, so perhaps it's just a matter of needing an editor. Still, this is OK, soulful, with a cool arrangement. Li'l cornball maybe, but I can vibe on it. 6/10
90. Chris Brown feat. Nicki Minaj – "Love More": Fuck this guy. Amirite people? (Side note: rappers, is it absolutely fucking necessary to wedge the phrase "pop molly" into every goddamn song? Christ, it's like mainstream hip-hop is one big animated gif right now). 2/10
89. Demi Lovato – "Made in the USA": YouTube user xxsharidan98xx says "Why does this have so little views? It deserves WAY more". It has 16 million views. And no it doesn't. 4/10
88. Sean Kingston – "Beat It": This sounds strangely anachronistic, like an R&B track circa 2000 or something. Anyway, boring. Pass. 3/10
87. Lady Antebellum – "Goodbye Town": The country-as-earnest-rock thing never worked for me before, and it's definitely not working for me now. Tame, inoffensive, and completely forgettable. 4/10
86. Passenger – "Let Her Go": This sounds like that Lumineers song that won't go away, but in a minor key, and with a singer whose voice is much more high-pitched. Pass. 4/10
85. Katy Perry – "Roar": Definitely not the worst Katy Perry song I've ever heard. But it's also — and I say this with major reservations — not the best. This is somewhere in the middle of a hierarchy of meh. 4/10
84. Ariana Grande – "Right There": Shrug. 4/10
83. Fifth Harmony – "Miss Movin On": I had to watch that stupid Microsoft ad with all these young hip businesspeople dancing with their fucking tablets before this video started, so it gets negative points from the beginning. Them's the breaks. And then when it starts, we get "I'm gonna shake it off like an etch a sketch," and affected vocal performances that include too many manufactured voice cracks. Barf. 2/10
82. The Neighbourhood – "Sweater Weather": I made it pretty clear that The Neighbourhood was the worst band I saw at SXSW — a manufactured "indie" boy band with neck tattoos. And I should have known that guaranteed their success on some degree, but that doesn't make it any better. This song, which has something to do with girls in high-waisted shorts, is essentially a big-budget rehash of The xx with photogenic nubiles and American Idol-audition vocals. 4/10
81. Miguel – "How Many Drinks?": Maybe this is bad timing to be on the charts considering Miguel just got arrested for a DUI. But it's not unlike a pop start to act like an idiot now and then. But this is the first song I've encountered that genuinely gets my endorsement — it's soulful, ethereal, sexy… and doesn't sound like it was made in a pop sweatshop. 8/10
80. J. Dash – "Wop": J. Dash isn't R. Kelly — frankly, I don't even know who he is — so why is there an eight-minute "Director's Cut" of his video for "Wop." Anyway, I guess this is a dance? Because he raps, "Let me see you wop wop wop wop wop wop wop" repeatedly until the relentless wopping bruises your frontal cortex beyond operability. I certainly feel braindead after hearing this. 1/10
79. Big Sean – "Beware": Big Sean is most famous, right now, for letting Kendrick Lamar take every rapper to school on "Control." Probably not the best thing in hip-hop to all of a sudden become the Beta Male, but "Beware" is sort of a validation of that claim, as Sean more or less vents frustrations about girls liking the wrong types of guys. It is, however, all the hos' fault though, so at least he took notes on where the blame lies. 2/10
78. Enrique Iglesias – "Turn The Night Up": Ever wanted to hear what vomit sounded like through Auto-Tune? Here you go. 1/10
77. Karmin – "Acapella": Getting past the fact that "a cappella" is two words and spelled differently, this is just abysmal. Karmin is proof positive that "YouTube sensation" is the absolute worst qualification for a professional career in music. This — this is the end of music. 1/10
76. Jay Z – "Tom Ford": "Don't pop molly, I rock Tom Ford" might be Jay's way of saying he's on another level or something, but it sounds a little too elitist/1 percent for my taste. I know that's always been his thing, but before there was a narrative. Now it's just about the shit in his closet. Jay still proves himself relatable and likable all the time, but on tracks like this, he just sounds like he thinks he's above his audience. – 5/10
75. Blake Shelton – "Mine Would Be You": This is the guy from "The Voice" right? Anyway, fairly standard sappy country love ballad. I can't hate it, but I definitely don't love it. 5/10
74. Chris Young – "Aw Naw": I've never been crazy about an overly twanged-up country singer voice, but I understand its place in the genre. Sometimes that's the only thing that actually signifies that something is country. Case in point: "Aw Naw," by Chris Young, which could easily be a Tom Petty or Aerosmith song, were the vocalist swapped out. Not a bad song, but the only reason I'm supposed to believe it's country is because of Young's drawl. 6/10
73. Mariah Carey feat. Miguel – "#Beautiful": I've never been a huge fan of Mariah Carey, and positioning herself as, first and foremost, a piece of ass in the video for "#Beautiful" makes it a little more cringeworthy. Oh yeah, that damn hashtag too. But it's a pretty chill song otherwise, nice groove, Miguel brings it. 7/10
72. Tim McGraw – "Southern Girl": The electronic buzz that opens this track makes me think it's gonna be Skrillex. It quickly gets to being country though, and turns into exactly what I expected. Meh. 4/10
71. DJ Khaled feat. Drake, Lil Wayne, Rick Ross – "No New Friends (SFTB Remix)": There's too many names behind the "featuring" on this song, not to mention the fact that it's a remix. When people call in to radio stations (quaint notion), do they say the whole title and personnel? I'm getting hung-up on stuff that doesn't matter too much though. It's a passable, not great, not even necessarily good posse track. 5/10
70. Rich Homie Quan – "Type of Way": This dude's cadence puts me on edge. The song itself isn't horrible, but Quan's voice is like being in a yellow room or having someone stand directly in front of you while you're seated. Just… uneasy. 4/10
69. Pink feat. Lily Allen – "True Love": Pink and Lily Allen — the pairing everyone's been asking for. I also don't really get the whole "You disgust me so much that I have to be with you NOW!" message of this song. Pink is older than I am, and I'm way too old for that kind of teenage drama. 3/10
68. Lee Brice – "Parking Lot Party": This sounds suspiciously like Weezer's "Beverly Hills," which… isn't a good thing. 4/10
67. 2 Chainz feat. Pharrell – "Feds Watching": Man, there hasn't been this much Pharrell on the charts in at least 10 years. Anyway, 2 Chainz bein' 2 Chainz. 5/10
66. Sara Bareilles – "Brave": Positive VH1 pop with big anthemic chorus that seems nostalgic for a time when Vanessa Carlton dominated the pop charts. I, for one, am not nostalgic for those days. 4/10
65. Justin Moore – "Point at You": This is sort of endearing, which is par for the course for country — while the genre isn't typically that challenging, I can at least say a lot of these singers seem plenty likable. Not enough for an endorsement, but not a slam either. 5/10
64. B.o.B. feat. 2 Chainz – "Headband": Really chintzy sounding whistle hook, lyrics about pussy and weed. Yawn. 2/10
63. French Montana – "Ain't Worried About Nothin'": The words "molly" and "bad bitches" each make appearances within the first 20 second. The hook wears out its welcome after about one repetition. French Montana ain't worried about nothin', so he clearly won't mind if I say this is truly awful. 1/10
62. Rihanna feat. David Guetta – "Right Now": I could have sworn a time existed when Rihanna actually made interesting music. Apparently right now she prefers aligning herself with EDM-by-numbers clowns like David Guetta and Calvin Harris. I guess once you make it to the top, you might as well coast. 2/10
61. Taylor Swift feat. Ed Sheeran – "Everything Has Changed": Not as good as "Red," unfortunately, and Sheeran kind of brings the song down further. 5/10
60. OneRepublic – "Counting Stars": I see the title of this song, and it makes me think of Hum's "Stars," which this sounds nothing like obviously. That has nothing to do with anything. This is somewhere between Mumford and Sons and mainstream electro-pop. So, two types of vanilla. 5/10
59. Mumford and Sons – "Hopeless Wanderer": It's a Mumford song, so you already know what it sounds like. 5/10
58. Ke$ha – "Crazy Kids": So, Ke$ha is supposed to look like RiFF RaFF in the video, right? Anyway, um… pass. 4/10
57. Paramore – "Still Into You": You know, Paramore really won me over this year with their new self-titled album. "Still Into You" isn't necessarily one of the reasons why, but I can see why this was the choice for being a single. It's catchy, the kids probably dig it. And it's got a pretty massive chorus. 7/10
56. Major Lazer feat. Bruno Mars, Tyga and Mystic – "Bubble Butt": This is so beyond ridiculous that it's kind of likable. The video is pretty much nothing but bouncing ass cheeks, for that matter. You know what you're getting into. To be honest, the more aggressively danceable Major Lazer always worked better than the odd indie rock collabs (save for "Get Free"), and this isn't necessarily one of the better ones, but it's a'ight. 6/10
55. Labrinth feat. Emeli Sande – "Beneath Your Beautiful": I don't like this trend of using adjectives as nouns. Song's boring. Moving on. 4/10
54. Sage the Gemini – "Red Nose": I'm not going to make the Rudolph joke. I am going to make the "I wouldn't be able to identify this was Sage the Gemini if I heard the song again next week" comment. Bland, boring, not even catchy. Why is this a hit? 2/10
53. Billy Currington – "Hey Girl": See #74. 5/10
52. Easton Corbin – "All Over the Road": It's a generic country song that more or less has a Van Halen video. 4/10
51. Rich Gang – "Tap Out": Why is Lil Wayne the greatest rapper alive, again? Oh, right, he's not and he never was. 1/10
50. The Lumineers – "Ho Hey": Why is this song still here? I'm so tired of it. So very tired. 3/10
49. Thomas Rhett – "It Goes Like This": Doofy sensitive guy country. 2/10
48. J. Cole feat. TLC – "Crooked Smile": It feels a little wrong to say this song features TLC, because it really just features TC. Sigh… Song's ok. Shame though… 6/10
47. Jason Aldean – "Night Train": Boring. Next. 3/10
46. Blake Shelton feat. Pistol Annies – "Boys 'Round Here": The thugs in the lowrider at the beginning of the video suggests Shelton's view of hip-hop culture hasn't changed since 1992. The lines about The Beatles and Bocephus suggest his view of country hasn't changed since the 1970s. Seems about right. 3/10
45. Wale – "Bad": We don't really need a Wale slow jam. 4/10
44. Rocko feat. Future and Rick Ross – "U.O.E.N.O.": Bumps, good hook, I'll give it a… 6/10
43. Keith Urban – "Little Bit of Everything": It's country glitch! 4/10
42. Tyler Farr – "Redneck Crazy": You have no idea how disappointed I was to discover a song called "Redneck Crazy" was an MOR ballad. Ugh. 3/10
41. Carrie Underwood – "See You Again": I'm not really into Carrie Underwood or anything, but the credit I give her above most contemporary country is that her sound actually stands out a bit from the pack. And it's a crowded field! Still, not really into Carrie Underwood. 5/10
40. The FiNATTiCZ – "Don't Drop That Thun Thun": Ever get the feeling that nobody's writing songs anymore, just coming up with memes? 1/10
39. Bruno Mars – "When I Was Your Man": I can dig that Mars is going for a classic pop sound, rather than a drop-heavy dancefloor-by-numbers jam, and it's got soul for that matter. I'm not sure if I'd return to it that often, but I also wouldn't reel in disgust, so that's a positive in its favor. 6/10
38. Justin Timberlake – "Take Back the Night": So, yeah, that was kind of embarrassing when JT apparently didn't realize that there was an organization called Take Back the Night (which works to prevent violence against women). But you know, this kinda jams. Just don't let it happen again, mmkay? 7/10
37. Rihanna feat. Mikky Ekko – "Stay": I'm confused at how much — COUGH — staying power this has, because it's so dreadfully boring. Just a plodding piano line that goes nowhere. It's sappy and sentimental, which I guess people like, but it's just so ephemeral. Does this song even really exist? 2/10
36. Florida Georgia Line – "Round Here": No. 3/10
35. Ciara – "Body Party": Oooh, sexytime jamz here. It's a slow, ethereal pulse, a variation on the "Between the Sheets" permutation that keeps showing up in hip-hop tracks no matter how many Jay Zs or Biggies have already used it so well. This is a little different though. In any case, it gets my seal of approval. 8/10
34. Icona Pop feat. Charli XCX – "I Love It": This has been on the charts for a while, but it's still fun. Charli's got a midas touch. 8/10
33. J. Cole feat. Miguel – "Power Trip": I feel like we've been told for a while that J. Cole was the new hotness and he never really came through on that promise. But this is a pretty hot single, bumps pretty hard, I'm cool with it. 7/10
32. Sage the Gemini – "Gas Pedal": Fingers crossed this is better than "Red Nose." It is. A little. But it seems like the phrase "Gas Pedal" is totally arbitrary. He could be repeating "Lic-orice" or "buttered toast" or "flugelhorn" and it would have the same effect. 3/10
31. Macklemore and Ryan Lewis – "Thrift Shop": Much like the Lumineers track, this song just won't go down. But at least it's more fun than "Ho Hey." 5/10
30. Brett Eldredge – "Don't Ya": "Girl you cut those jeans just right" … moving on. 2/10
29. Randy Houser – "Runnin Out of Moonlight": More Southern rock disguised as country. We know the drill. 4/10
28. AWOLNATION – "Sail": All caps name. Skrillex blurg. Black Keys yawp. Count me out. 4/10
27. Luke Bryan – "Crash My Party": Boy-meets-girl country schmaltz. 3/10
26. Hunter Hayes – "I Want Crazy": Why do so many of these videos begin with a dramatized phone call? Teen heartthrob country isn't really doing it for me. 3/10
25. Phillip Phillips – "Gone, Gone, Gone": It's like Mumford & Sons gone hunger dunger dang! 2/10
24. Lorde – "Royals": Florence Jr. talking bling in a double-dutch rhythm. 6/10
23. Selena Gomez – "Come and Get It": Unlikely as it might have been to think so, I was hoping this was going to be a cover of the Rachel Stevens song "Come and Get It," which, of course, is phenomenal. Obviously, this isn't that. But annoying vocal tics aside, it's actually an OK, buzzing electro pop tune. 6/10
22. Pink – "Just Give Me A Reason": "Right from the start/You were a thief, you stole my heart." Oh, lord. 4/10
21. Drake – "Hold On, We're Going Home": Drake, you son of a bitch. I try, and I try and I try not to give a shit — you make it so easy not to like you. But this is the jam. Drake gone disco-pop is way way WAY more enjoyable than that HYFRYOLO bullshit. Keep it up. I got yr back. 8/10
20. Ariana Grande feat. Mac Miller – "The Way": I see the title "The Way" and it makes me think of that Fastball song from the '90s. Obviously this isn't that, and I'm glad for that, because this is pretty fun! Has a New Jack Swing vibe. Not sure Mac Miller needs to be there, but that's OK. I'll let it slide. 7/10
19. Jason Derulo – "The Other Side": You know what? This isn't very good. 2/10
18. One Direction – "Best Song Ever": Oh, right, this is the song that sounds like "Baba O'Riley" that started the 1D vs. The Who war. Lolz. 3/10
17. Calvin Harris feat. Ellie Goulding – "I Need Your Love": Man, Calvin Harris is just the worst. The worst, Jerry. 1/10
16. Lana Del Ray and Cedric Gervais – "Summertime Sadness": Lana Del Rey is like the living embodiment of Instagram — stylized, manufactured nostalgia. And sometimes it can be interesting. This is one of the better instances, but I don't really buy it, even if I kind of enjoy it. I can't explain it any better than that. 6/10
15. Avicii – "Wake Me Up": This is an electronic track featuring Aloe Blacc, and who does it sound like? Fucking Mumford and Sons. Too much ugh. 2/10
14. Florida Georgia Line feat. Nelly – "Cruise": This is like Brokencyde for mellow suburbanites. 1/10
13. Justin Timberlake – "Mirrors": Sure, radio's been playing the living hell out of this song. There's a reason for that: it's the jam. 8/10
12. Macklemore and Ryan Lewis – "Can't Hold Us": More Mackle. This is the song that's in all those Microsoft commercials. Hmmmm…. 1/10, out of principle.
11. Macklemore and Ryan Lewis – "Same Love": Why are all these Macklemore videos so damn long? Anyway, I'm not the biggest fan of their music, but I'll give credit to these dudes for just being straight-up decent. Homophobia still shows up a lot in hip-hop, and credit where it's due, Macklemore is simply advocating for acceptance. Good on you. 7/10
10. Maroon 5 – "Love Somebody": Adam Levine's voice causes a visceral reaction in me where I want to punch Adam Levine in the kisser. 1/10
9. Capital Cities – "Safe and Sound": I've heard this before without ever knowing who it was. Pretty fun, I guess. 6/10
8. Zedd feat. Foxes – "Clarity": EDM, schmeedee-em. 3/10
7. Bruno Mars – "Treasure": Vintage disco grooves. Feel that slap bass. FEEL IT! Fuck it, this bumps. 8/10
6. Anna Kendrick – "Cups": I don't get the whole rhythmic cup stacking thing. Why is that a thing? This also sounds like Mumford. Christ, this is boring. 2/10
5. Jay Z – "Holy Grail": So, to return the favor for leaving a half-assed rap on "Suit and Tie," Timberlake is the only one making any kind of effort on "Holy Grail." Interesting. Not a bad song, but what will make Jay Z care again? 6/10
4. Daft Punk – "Get Lucky": While I didn't quite think Random Access Memories was the mind-blowing piece of artistic perfection that everyone else did, I do enjoy it in chunks and this is one of those chunks. I'll just put it pretty simply: if your summer hit sounds like Chic, and actually features Nile Rodgers, it's the pop hit of the season. 8/10
3. Imagine Dragons – "Radioactive": The Black Keys-gone-EDM thing was lame when Alex Clare did it. This isn't any better. 3/10
2. Miley Cyrus – "We Can't Stop": Twerk, Miley, twerk! 4/10
1. Robin Thicke – "Blurred Lines": It's a little rapey, which is bad. But it makes me want to listen to "Got to Give It Up," which in the grand scheme of things, is good. But it's not that song, which is bad. Shrug. 5/10
Whew! 100 Songs, seven of which I'd actually say are really good, maybe ten more that are decent, and a whole bunch I never want to hear again for the rest of my life. I've done my good deed for the summer. Now if you'll excuse me, I need to get back to religiously listening to Sunbather.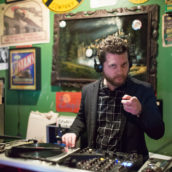 Jeff Terich
Jeff Terich is the founder and editor of Treble. He's been writing about music for 20 years and has been published at American Songwriter, Bandcamp Daily, Reverb, Spin, Stereogum, uDiscoverMusic, VinylMePlease and some others that he's forgetting right now. He's still not tired of it.