Pig Destroyer get sweaty in the new video for "Army of Cops"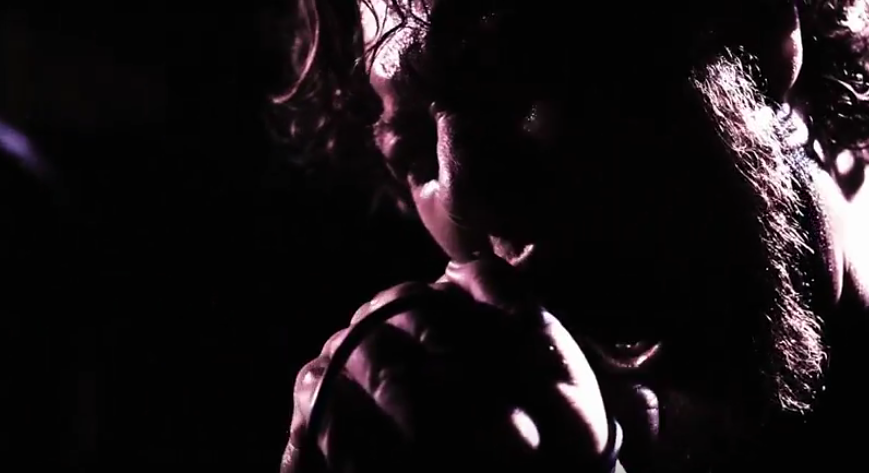 Pig Destroyer has just shared the first video from their upcoming album Head Cage, due for release on September 7 via Relapse. The new clip for the song "Army of Cops" finds the band doing what they do best: playing the hell out of their instruments and making an intense grindcore ruckus. The track features guest vocals from Agoraphobic Nosebleed's Richard Johnson and the clip was directed by David Brodsky. The band's Scott Hull said the video is "Hot and sweaty metal dudes rockin' it out in a stuffy loading dock on a 102 degree day. Dave Brodsky tried to push us to do a video more metal than Judas Priest's 'Hot Rockin,' thankfully he let us keep our shirts on." Watch the Pig Destroyer "Army of Cops" video below.
Head Cage follows Pig Destroyer's 2012 album, Book Burner.
Pig Destroyer Head Cage tracklist:
1. Tunnel Under The Tracks
2. Dark Train
3. Army of Cops
4. Circle River
5. The Torture Fields
6. Terminal Itch
7. Concrete Beast
8. The Adventures of Jason and JR
9. Mt. Skull
10. Trap Door Man
11. The Last Song
12. House of Snakes
Pig Destroyer tour dates:
9/22 New York, NY – Gramercy Theatre (Record Release Show)
9/28-29 Salt Lake City, UT – Crucialfest 8
12/1-2 Los Angeles, CA – Decibel Metal & Beer Fest
Pig Destroyer's Terrifyer is featured on our list of the Top 66.6 Metal Albums of the Millennium.