PJ Harvey : Let England Shake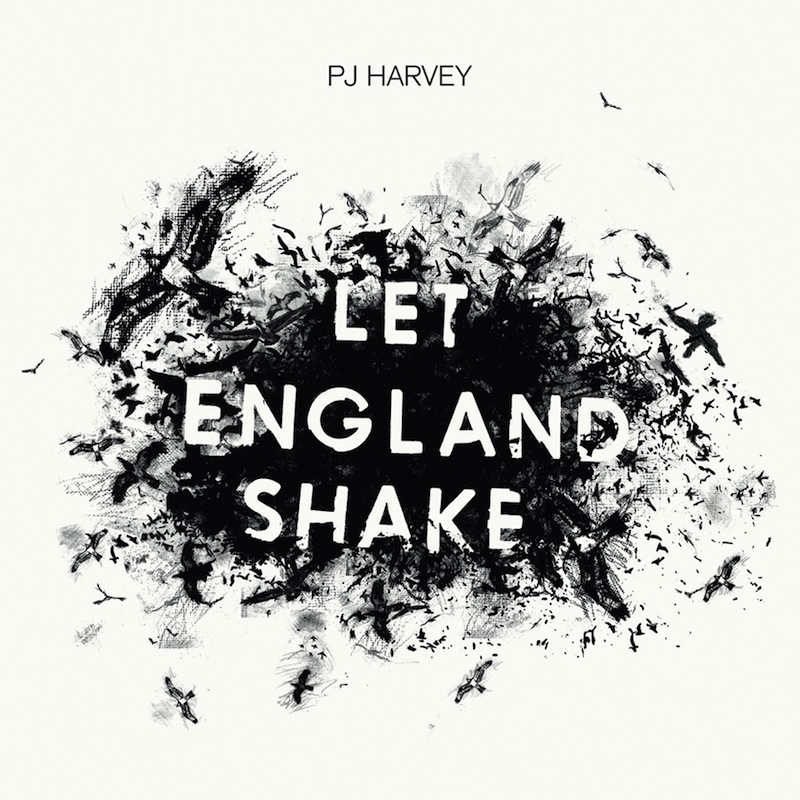 The map of Polly Jean Harvey's career takes countless twists and turns, veering into unexpected territory with just about each album, and with very few straight lines to be found. Her first two albums, Dry and Rid of Me, are probably the most similar to one another in aesthetic, if not production, but it wasn't long thereafter that Harvey took to vastly different themes and approaches, starting with the bluesy hard rock of To Bring You My Love, continuing with the strange industrialscapes of Is This Desire? and the glossier collection of New York-inspired tunes on Stories from the City, Stories from the Sea. By the time she released 2007's White Chalk, a spare album of piano-based ballads didn't seem all that out of the question, no matter how surprising. Yet no matter how much diversity exists in her body of work, each album is uniquely Harvey's, built on a foundation of powerful, emotionally charged songwriting and her vocals, which range from subtle and haunting to emotive to completely badass.
Harvey's eighth album, Let England Shake, is, unsurprisingly, yet another exploratory move that finds the British artist delving into the history of her home country, or more specifically, the violent battles that shaped it. Much of Let England Shake centers around World War I, a concept that seems quaint at first glance, but no doubt relevant given the perpetual, and often worsening state of conflict in the world today. Of course, there really isn't anything quaint about a conflict that resulted in the deaths of 9 million combatants, the dissolution of the Ottoman Empire, the Russian Revolution, the rise of Nazi power in Germany and, in the case of England, massive economic fallout and growing weakness as a colonialist state.
With heavy thematic material and images of death arising throughout, it would have certainly been fitting for Harvey to tackle these songs with the kind of aggression or dissonance that marked earlier albums. However, Let England Shake is quite a bit distant, sonically, from the noisy rock of Rid of Me. Guitars still play a major part on this album, but with more of a somber tone. It's not as visceral or confrontational as we've come to expect from Harvey, which is a bit ironic, and some of the songs' arrangements seem lighter, even sprightly, sprinkled with xylophone and horns rather than noisy organs or distorted effects.
The clever incorporation of "Istanbul (Not Constantinople)" via xylophone on the opening title track gives the illusion of a light-hearted tune. However, when one takes into consideration the role that the Gallipoli battleground in Turkey played in the song's inspiration, it reveals itself as a sinister bit of humor in a song littered with horrifically breezy lines such as "let's head out to the fountain of death and splash about." The title track also prepares the listener for a sweeter, higher registered Harvey vocally, her gentler coo subsequently opening the tuneful guitar rock of "The Last Living Rose" with the lines "Goddamn Europeans/ take me back to my beautiful England."
While Let England Shake may not have an overbearing aggressive style, it nonetheless displays a sense of quiet intensity and urgency on songs like "This Glorious Land," which builds on a galloping rhythm and martial call-and-response chants of "Oh, A-mer-i-caaaa/ Oh, Eng-a-land." Likewise, "The Words That Maketh Murder," the album's latest single, skips along with handclaps and catchy guitar chords, its infectious nature underscoring the grotesque nature of Harvey's lyrics ("I've seen some things I'd like to forget… soldiers fall like lumps of meat"). That its coda is a repetition of "What if I take my problems to the United Nations" from Eddie Cochran's "Summertime Blues" once again highlights Harvey's devilishly dark sense of humor. Meanwhile, "In the Dark Places" is heavy with mood, thanks in large part to a melody that recalls The Smiths' "There Is a Light That Never Goes Out," and "Written on the Forehead" creates a euphoric atmosphere in which to introduce the unsettling chants of "let it burn, burn, burn" from Niney the Observer's "Blood and Fire." The music is often delicate and even quite beautiful, but it serves as an oddly perfect companion to the album's themes, which become all the more potent when unobscured by walls of distortion or studio layers.
At once nothing like PJ Harvey's many other albums, but created with a kind of wit and willingness to explore humanity's darkest hours, Let England Shake is an album that only she could have made. In some ways it's a love letter to her home country, in others a disturbing reminder of one of Europe's most tragic eras. Either way, the explicit sentiment is likely to seem a bit distant for American audiences, though the emotion and pathos is certainly universal. Above all, it's a reminder of the stunning songwriting talent and gorgeous voice of one of England's greatest treasures.
Similar Albums:
Tom Waits – Bone Machine
Cat Power – You Are Free
Nick Cave and the Bad Seeds – Push the Sky Away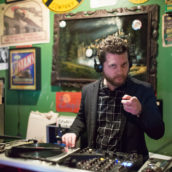 Jeff Terich
Jeff Terich is the founder and editor of Treble. He's been writing about music for 20 years and has been published at American Songwriter, Bandcamp Daily, Reverb, Spin, Stereogum, uDiscoverMusic, VinylMePlease and some others that he's forgetting right now. He's still not tired of it.