Pop, Girls, Etc.: Janelle Monáe, Black Star reunion and Donald Glover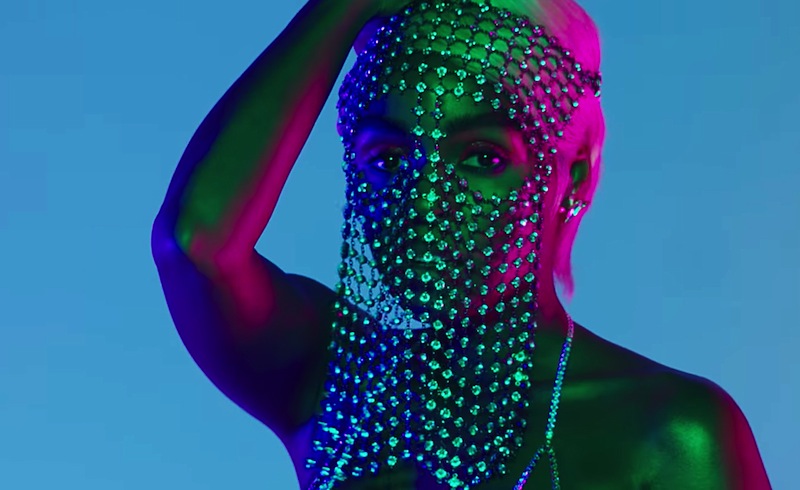 Pop, Girls, Etc. highlights music-related moments that've happened to me and provide some context to the larger world whether I find my inspiration via television, music, film, art, or any other thing that cannot only capture my fancy, but hold onto it.
1) Black Panther, directed by Ryan Coogler (Marvel/Walt Disney)
"What white people have to do is try and find out why it was necessary to have a nigger in the first place.  Because I'm not a nigger, I'm a man; but if you think I'm a nigger, it means you need it."  – James Baldwin
2) My Next Guest Needs No Introduction with David Letterman (Netflix)
His interviews with the last real president and George Clooney are amicable enough, even as painful reminders (especially in the case of the former) of how much we've lost in short of a time. But it's his interstitial work in those episodes—going on the infamous Pettis bridge with John Lewis and talking to the Clooneys about the refugee crisis up to and including their housing of same—that are the too-short standouts of his newest endeavor. With streaming power comes great(er) responsibility, apparently.
3) Michelle Obama's Valentine's Day playlist (Spotify)
tired: Ed Sheeran, "Shape Of You"
wired: Leon Bridges, "Coming Home"
inspired: Anita Baker, "Caught Up In The Rapture"
Has the last real first couple thought about DJing a 2×4 and maybe raising some funds for the Southern Poverty Law Center or the like?  And if so, do they need an opener?
4) "Donald Glover Can't Save You" (New Yorker)
"Everyone's been trying to turn me into their woke bae but that's not what I am. I'm fucked up, too—and that's where the good shit comes from."
Somebody like Glover with his level of talent and success rate can say something like that as subversive PR for the second season of his great TV show coming to a screen near you right about now, but it would've been nice and reassuring to see a coda that mentioned how much fucked-uppedness in artists that don't test in the 95th percentile is its own form of hoping the world doesn't sideswipe you with its invisible car.
5) Rob Sheffield  | On Bowie (Dey St)
"The DJ has to piece his personality together, one record at a time. His sexual identity is constantly in motion and it's all guesswork and it's never more than four minutes away from collapsing. After every record fades out, he has to start from scratch. A series of shocks, until he falls apart." Motherfucker, if you don't get out of my head and leave things the way you found them, I'm gonna…
6) Janelle Monáe – "Make Me Feel"
Prince lives—not that he could ever die, really—but apparently he bestowed his blessing on the ArchAndroid's upcoming Dirty Computer and contributed this synth for this club banger in the making, amongst other small bits of complete dirty funky glee we haven't even been privy to yet. Mess me up, no one can do it better, indeed.
7) From the Dept. Of Break Up To Make Up, Black Star 
If anyone can follow in Tribe's steps of a late-period reunion of actually doing something quality with something quality to say about the world—what us old heads think of when we hear phrases like "doing it for the culture"—it's hard to bet against the BK embassy, isn't it?
8) Gil! Scott! Heron!, "Whitey On The Moon" (Flying Dutchman/RCA)
Watching Elon Musk launch a car into the troposphere was just another reminder that the revolution will not be televised, but the future will be up for grabs to the highest bidder—just like everything else in late period capitalism.
9) Frances Bean Cobain, "Hallelujah" (Instagram)
So old. So very old.
10) I Am Not Your Negro, directed by Raoul Peck (Velvet Film)
"Don't scare me like that, colonizer!" — Shuri, princess of Wakanda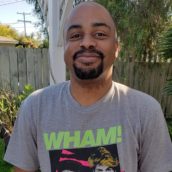 Butch Rosser
Butch Rosser is a frequent writer, part-time DJ and full-time audiophile. In addition to his Treble contributions, he is currently at work on his first novel, The One Man Jihad. He lives with his fiancee and her cat.