Prince: Sign 'O' the Times (Super Deluxe Edition)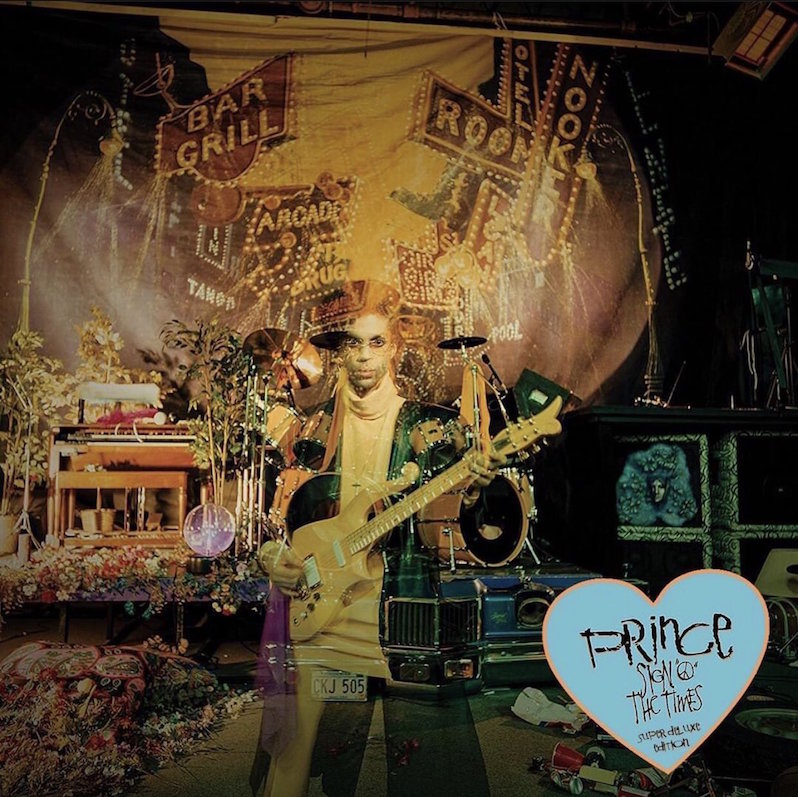 I grew up with Prince, but then we grew apart. That's not to say that I was a neighbor in Minnesota or an early hanger-on in California. I was merely in Generation X long before anyone knew what that was, seeing The Purple One rise like the sun on an unsuspecting world, a world where symbiosis between artist and fan relied much more heavily on radio and MTV. He spent at least a decade in our collective sky—arguably from 1999 released in 1982 to the sunset of his "eponymous" symbol-name LP in 1992. I could be accused of being a performative fan even in this period, a reductive meme brought to life. Broke: Purple Rain. Woke: 1999. Bespoke: Sign 'O' the Times.
Yet maybe I got out at the right moment. Save for "The Most Beautiful Girl in the World" from The Gold Experience in 1994, Prince would never again see chart or critical success equal to those years. The albums that immediately followed Sign 'O' the Times, focusing on indulgent film music and transitioning away from "Prince and The Revolution" to "The Artist Formerly Known as Prince and The New Power Generation," failed to capture that release's successful buckshot creativity. And while his status as a performer and songwriter would grow to legend, it did so in a spotlight often dimmed by people mistaking his genius for caricature—albums conceptual in the extreme, music often overcomplicated and underedited, an aloof and demanding reputation.
Following Prince's sudden death in 2016, the exploration of his mythically deep vaults began to yield curious fruit: fully-formed songs without a proper home, the originals of tracks destined for other artists, prized bootleg music made official. Most importantly, though, were remastered reissues of his earliest peaks, with the biggest versions available for sale gathering B-sides and full concerts alongside recordings that traced his studio processes and revealed the speculative and, yes, even inscrutable context of his release schedule. Sign 'O' the Times now gets this decidedly and deservedly exclusive treatment, a massive Super Deluxe Edition soundtracking a believable portrayal of the chaos going on in Prince's artistic and business lives circa 1987.
The story told across this remaster posits that the patchwork nature of Sign 'O' the Times did not exist in a vacuum. The album and its surrounding collection ultimately stem from Prince's decision to part ways with The Revolution after the tour supporting Parade ended in 1986. This forced Prince to halt production on Dream Factory, an album in the works since 1982 that would have featured more input from The Revolution as well as guest musicians, a stream of new session players, and cuts Prince assembled from scratch. Here, we find what might have been in the processed funk of "Witness 4 the Prosecution," the glossy clavichord vehicle "Teacher, Teacher," and Prince's most visible bandmates Wendy Melvoin and Lisa Coleman featuring on instrumental interludes and "A Place in Heaven."
Prince pivoted from Dream Factory to focus on Camille, a feminine alter ego he'd created through vocal manipulation first heard in cult favorite B-side "Erotic City." He quickly recorded enough squeaky/sultry songs for an album to be released under that pseudonym, including quirky party-starter "Rebirth of the Flesh," but Warner Bros. balked at the idea of putting out such a radical experiment without a clear link to one of their biggest stars of the day. Now with two aborted albums in hand, Prince tried to piece together a triple-LP called Crystal Ball. The 1998 box set with that name is… not that. Unwilling to release an album of that size, Warner Bros. sent Prince back to the drawing board again.
Some of the songs that didn't make the cut were sent to singles, soundtracks, and other albums, but his final revisions resulted in the double album that came out in 1987. The original Sign 'O' the Times presented Prince for the first time as a chameleon. He reconfigured familiar strengths in drum-machine sensuality ("It"), squealing sui generis rock and funk ("U Got the Look"), and sci-fi party music ("Housequake"). He took up for the first time somber politics and news of the day in the title track, stripped back his soul storytelling to the studs in "The Ballad of Dorothy Parker" and "Starfish and Coffee," and hinted at the God fodder to come in Lovesexy with "The Cross." Prince blended in; he did not fall off the stick.
Our patience with Prince and, indeed, with time itself is rewarded with demos and alternate versions of some of the album's cuts. These include legit revelations like a bouncy piano run-through of "Forever in My Life" and a version of "I Could Never Take the Place of Your Man" that reaches back to his earliest recordings. There are two guest spots from Miles Davis on record and DVD, rare remixes, and a live Utrecht show that finds Prince audaciously shoehorning some of his biggest hits into medleys in favor of his Sign material. That concert reminds us of the riffage we so desperately miss from him, but there's a fascinating and overarching sense of tech-infused big-band jazz, funk, and soul throughout the majority of this extra material—part James Brown, part Sun Ra, part electric Herbie Hancock, part gospel revival, hell, even the first hints of a Latin feel in "There's Something I Like About Being Your Fool."
I've been racking my brain recently trying to figure out the calculus, but with the help of this Super Deluxe Edition I think I've settled on 1999, Purple Rain, and Sign 'O' the Times as Princely equivalents of Revolver, Sgt. Pepper's Lonely Hearts Club Band, and The White Album—each triad charting a course from grand intelligent pop statement through unified concept album to expert experimental hodgepodge. Prince may have made statements after Sign 'O' the Times that were louder or bigger. His self-imposed inspirational maelstrom at this point in his career guarantees that few, if any, were actually better.
---
Label: Warner Bros./NPG
Year: 1987/2020
Buy this album at Turntable Lab
---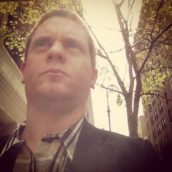 Adam Blyweiss
Adam Blyweiss is associate editor of Treble. A graphic designer and design teacher by trade, Adam has written about music since his 1990s college days and been published at MXDWN and e|i magazine. Based in Philadelphia, Adam has also DJ'd for terrestrial and streaming radio from WXPN and WKDU.