Quicksand, Cave In to play Avail's Over the James festival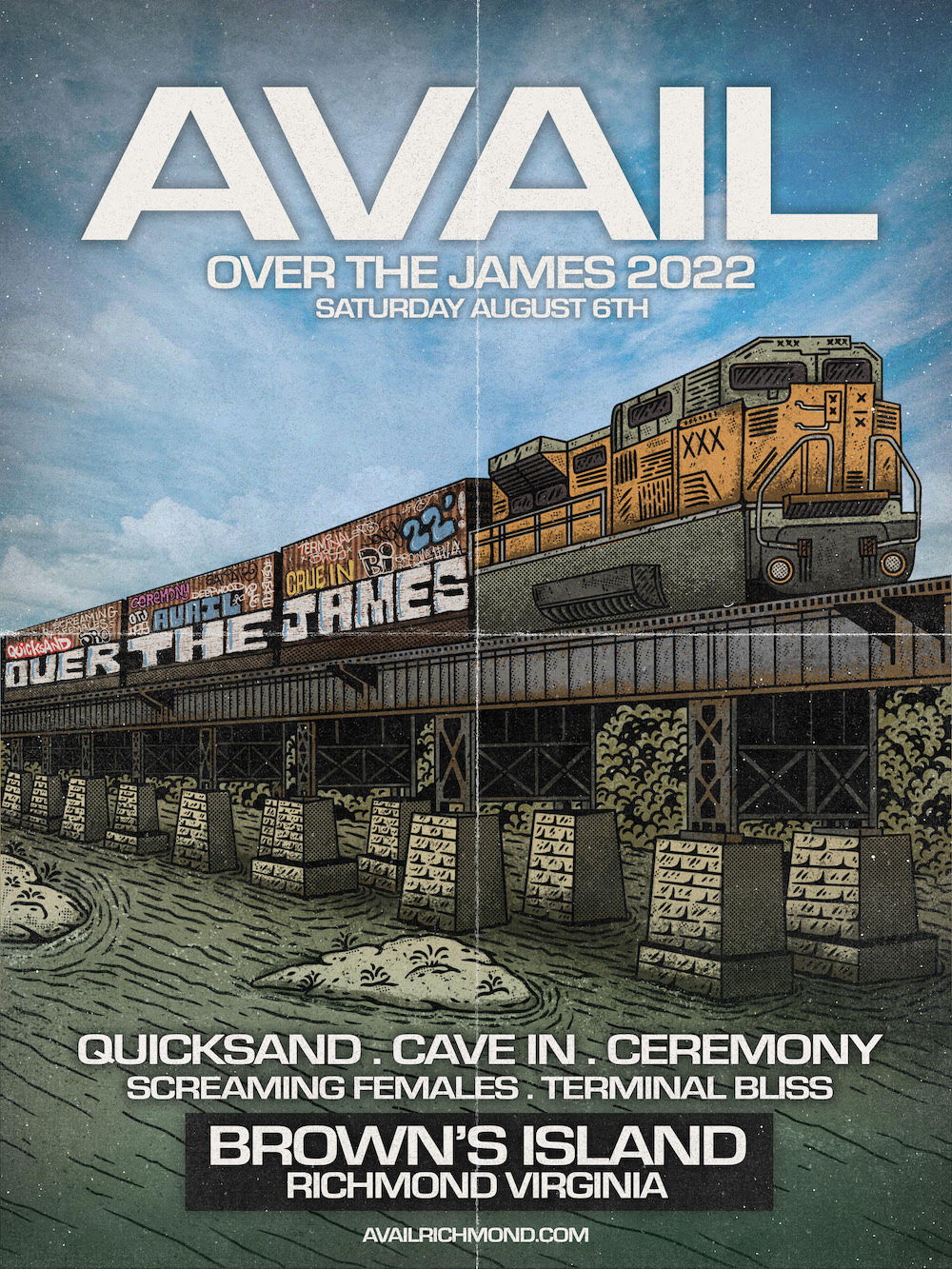 Richmond punk legends Avail are putting together a pretty incredible looking show in their home city this summer. After initially breaking up in 2007, the group got back together for a handful of reunion shows in 2019, and followed that up with appearances at The Fest and Riot Fest. But on August 6, they're hosting a festival of sorts of their own, titled Over the James 2022. It takes place at Brown's Island in Richmond, and will feature performances from Quicksand, Cave In, Ceremony, Screaming Females and Terminal Bliss (which features members of legendary Richmond hardcore bands pg.99 and City of Caterpillar). And Avail will perform a headlining set, their first in their hometown since their reunion shows back in 2019.
Tickets go on sale on Friday. Grab them here.
Avail and City of Caterpillar are both featured on our list of 10 Essential Richmond Albums.
Screaming Females' Castle Talk is on our list of 10 Albums to Hear if You Like Sleater-Kinney's Dig Me Out.