Roundtable: Morning motivation music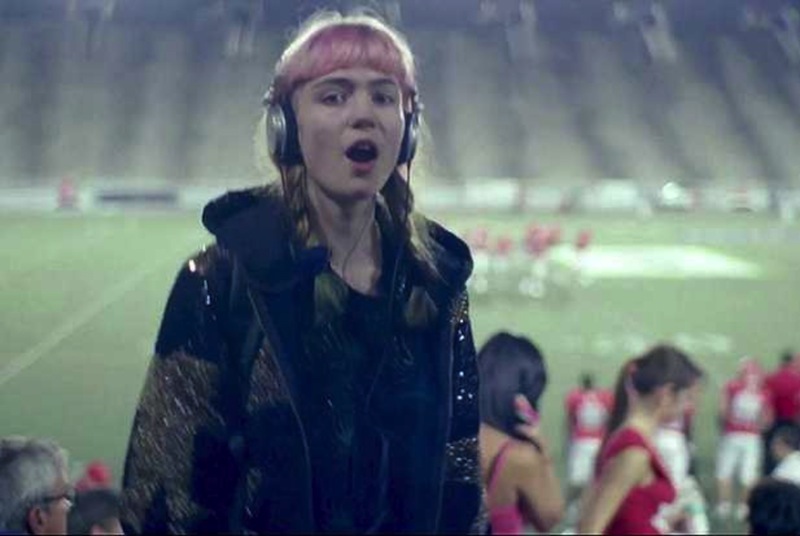 Welcome back to the roundtable, in which Treble's writers engage in a casual discussion on music, pop culture and our relation to both. Got a question for us? Feel free to send it over to [email protected] with the subject "Roundtable topic."
This week's topic: It's officially spring, which means that things are beginning to thaw and we'll eventually get back to seeing more sunshine on a daily basis. As we approach longer days and the illusion of spring break is behind us (not that we actually get one, but at least people aren't talking about SXSW anymore), we thought it was a good time to discuss the music that gets us moving in the morning: What music do you listen to in order to start your day?
Adam Blyweiss: My current teaching setup allows me to play background music while students are working (and blast it when they're not there). This selection of focusing atmospheres includes quiet post-rock and electronica, instrumentals of my students' favorite rappers of the day, jazz, dub, and the occasional David Bowie song that pegs me as a capital-letter Old Man. But the song on my playlist that always gets me going is "Oblivion" by Grimes, a stone groove I've loved since it was released and a nod to the geekiest, most in-the-margins juniors and seniors in my first class of the day.
Jeff Terich: I listen to music for most of the day, every day. Which means that I could very likely be listening to just about anything at 9 a.m., from John Coltrane to Joy Division, and just about everything in between. But one artist that I find myself playing more often during a.m. hours than later in the day is St. Vincent. Particularly any of my three favorite of Annie Clark's albums: 2009's Actor, 2011's Strange Mercy or 2014's St. Vincent, all of which begin in a similar manner—with a song that opens up like a sunrise stretch, easing the listener into the heavier lifting. And from there I'm treated to music that's melodic, stimulating, energizing but never overly aggressive or hostile (I save the grindcore for after a few cups of coffee usually). After 45 minutes of her playfully badass art-pop, I'm usually ready to transition into something more intense (and then after a few more hours, bring it back down with some ambient or folk or something). It's not a perfect system, but it also rarely disappoints.
Virginia Croft: I recently listened to a podcast that suggested the social media you view in the morning can affect the rest of your day—and I believe the same goes for your music choices. Rather than satisfying my darker, slightly more emo tastes first thing in the morning, I like to begin with purely joyous pop: TOPS' Sugar at the Gates, Yumi Zouma's Yoncalla, and fairly often, Fleetwood Mac's Rumours. Start your day with the right musical tools and maybe Monday won't feel so bad after all!
Langdon Hickman: For better or worse, the identity function of music for me tends less to be social and more personal. I find myself emulating elements of what I've listened to recently, graft it onto my flesh to build a new me in the moment. So my morning music actually tends to avoid obvious choices from me like death metal. It's most drum-oriented stuff, anything with a fluid, jazzy groove. "Ain't It Fun" by Paramore is a great example, as is nearly anything by Oranssi Pazuzu. Carly Rae Jepsen and jazz fusion pair exceptionally well if you're listening for a deep pocket to sink into.
Wil Lewellyn: I might be known for my love of metal and all things dark, but because I deal with depression on a daily basis, coffee is the only thing I can have that is dark until I have showered. It is actually Taylor Swift that gets me going in the morning. Now that her new album Reputation has finally grown on me and I can accept it alongside the likes of 1989 and Red. Funeral Doom is great for taking a nap on a rainy day, but I need a higher BPM to break through the premedication fog. Taylor offers aural sunshine to cut through the gloom of another day. I might have a greater love for Morrissey, but much like the news or Facebook, I have to be two cups into the day to deal with the sardonic world. Taylor claims "her reputation's never been worse," so I must like her for her.