Shadow of the Horns: The underappreciated art of the metal song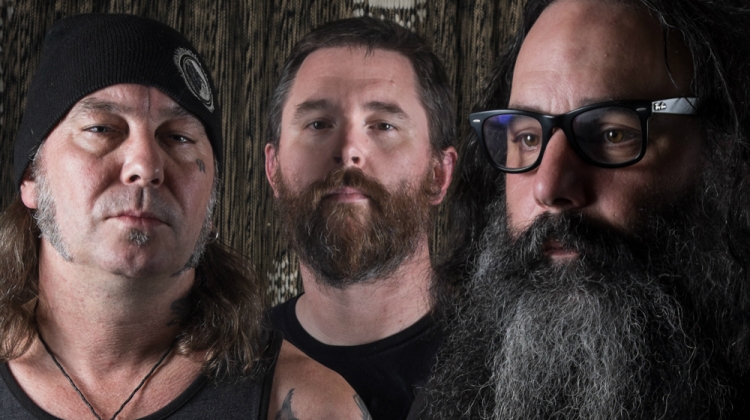 The sun hasn't set on 2018 just yet. We still have midterm elections to get through with gritted teeth and more than a few scars to show for the past two years of enduring America's slow creep into nationalist authoritarianism, but hey, at least there's something to look forward to: Best of 2018 lists. Wait…where are you going? No, come back!
Who am I kidding? You're going to read them. Everybody reads them. Oh, sure, people complain and talk about how ranking art is antithetical to the making of art itself, but at the end of the day it's just some music we liked and a handy list of stuff that someone should pick up at the record store. (Support your local record stores, everyone.) One of my favorite aspects of year-end listmania is the best songs of the year lists that a lot of publications post, including our own. One thing you probably won't see a lot of, however, is metal songs on those best-song features. (Unless it's Loudwire or something that specializes in metal, obviously.)
I was actually curious about this, so I actually looked up a series of recent end-of-year lists to see if metal actually had any showing in the best-tracks zeitgeist. Spin featured one metal song on its Best of 2017 list: Converge's "I Can Tell You About Pain." And that's not a bad one to feature! But it's just one song—which has been the pattern for Spin in recent years, with Kvelertak and Torche also getting a turn at being the sole metal band on the list. (Though they did a separate list for metal songs, which was kind of cool, actually—though "I Can Tell You About Pain" was number 7, interestingly enough.) Pitchfork, however, featured zero. The site also featured zero metal songs on its 2016 and 2015 lists, though the appearance of G.L.O.S.S. at least meant that loud, intense music wasn't going totally ignored. In 2014, the site included noise act Pharmakon and the harder-to-categorize Swans, but neither's metal, technically. To find a metal song on a Pitchfork list, you have to go back all the way to 2013, and that's when Deafheaven made it into the top 10, of all things. (Though to their credit, their Best '80s Albums Redux list featured Godflesh, Mercyful Fate and Morbid Angel, so they're at least recognizing the classics.)
Stereogum's 80 favorite songs of 2017, however, featured around a half-dozen or so, but they were unranked personal picks from staff members. So that brings us to Treble, the site you're on right now for the sake of reading about new metal (at least right now anyway). We're apparently the odd ones out, since as a means of consensus we collectively (more or less) agreed that Pallbearer, Mastodon, Chelsea Wolfe (with Sumac's Aaron Turner) and Converge all warranted a place on our countdown. And in 2016, our choices were markedly weirder; Oranssi Pazuzu made the cut, which shall forever remain a point of pride.
I don't point this out to say we're awesome or anything (though still, that's pretty cool), but to ponder why this doesn't happen more often. Why is it that metal more often than not will earn its acclaim when it comes to the album format—something that everyone keeps saying is dead—but when it comes to the songs, a mediocre indie rock song is far more likely to take its place? It is a question worth asking; the quick and easy answer would be that metal, as a genre that's not very pop friendly, simply doesn't represent the zeitgeist as other genres do. But then again, Deafheaven is, as far as metal goes, zeitgeist as it gets these days, and aside from their moment of glory in 2013, haven't been landing their ten-minute blackgaze tracks on too many lists of late. Despite the fact that their last three albums, including their latest, Ordinary Corrupt Human Love, are critically acclaimed.
Another quick and easy answer: If these lists are driven by writer votes, then most of them simply aren't voting for metal songs. And that's certainly likely; the end result you read is always some hybrid of raw consensus and editorial discretion/curation. So by that measure, it's possible—even probable—that Converge being the sole metal track on a Spin list was probably the result of an editor saying, "We need to add something heavy to this list," rather than the one track that everybody agreed on. (Though it seemed an odd choice from that particular album—ours was "Reptilian," for the record.)
But there's another aspect to it, and it's one that's unfortunate: Metal is rarely recognized as a genre that produces great songs, or at least songs that stand apart from albums. But that's really too bad—metal has lots of great songs! But the songs themselves are typically not as widely heard or easy to digest, and that's perhaps the problem. As I work my way through this, it inevitably opens up a weird and complex string of arguments that's a bit too messy to get into right now. For instance: If a list of songs falls too far outside of what permeated the mainstream, does it connect with anyone other than a niche audience? Or: If a list of songs features mostly mainstream, familiar songs, does it represent the most interesting that year had to offer, or just the most visible? These are the things that keep me up at night. (Though it had no metal songs, The Fader's list last year at least seems to balance the idea of cool editorial picks with more well-known pop material and all manner of stuff in between.)
Even metal-centric publications often focus far more on the album than the song. Not to get too into meta-arguments about the nature of music and how we consume it, but the song is arguably far more important than the album circa 2018, yet metal is still written about in fairly album-centric terms. And I don't necessarily think that's a bad thing. Part of what's great about metal music is that it's composed with greater ambitions, with a vision that encompasses so much more than verses and choruses. And sometimes it's hard to separate one piece from the greater whole. But then again, we can be in awe about how massive Sleep's The Sciences is, yet still think that "Sonic Titan" is a motherfucker of a song.
But I do know that metal songs—really amazing ones—routinely get overlooked. We do it too! I'm a bit embarrassed that Yob's "Marrow" didn't make our list of the best songs of 2014. And much the same, this year, I'll be disappointed if Thou's "The Changeling Prince" or Sumac's "Attis' Blade" don't make the list, though I realize those are songs that aren't the kind of thing that resonate with a widespread audience. Then again, nothing's more metal than not giving a shit about it either way. So, now, on to the fun part…
The best metal tracks of November 2018
Dirge – "Lost Empyrean"
The Debemur Morti label, homebase for Blut Aus Nord, is typically reliable for some atmospheric, interesting European metal, and French band Dirge isn't an exception. Their sludge metal is decidedly more spacious and dreamy than anything called sludge is generally expected to be—it's sort of a contradiction when you get down to it, right? "Lost Empyrean," for all its heaviness, finds the band pulling influence from shoegaze, dream-pop and grunge into a powerful, catchy anthem reminiscent of Baroness during their Red Album days. And that's always a fantastic thing. Though by the time the clean vocals come in, reminiscent of some of The Atlas Moth's more anthemic moments, it does sound admittedly more rock than metal, though the two have been crossing over and blurring lines for quite some time—even Dave Grohl, king of mainstream rock, borrows liberally from heavy metal's past. Dirge are a lot heavier than Foo Fighters, however, and while "Lost Empyrean" won't make mainstream radio playlists anytime soon, it's most definitely one worthy of hoisting your lighters.
From Lost Empyrean, out December 14 via Debemur Morti
---
Brainoil – "Corrosive Ribbons"
Fuuuuck. OK, first of all, it's impressive on its face that Oakland's Brainoil have been around since 1988, even though their debut album wasn't released until 15 years later. Second of all, it's even more impressive that somehow the band sounds this brutal and vicious after all this time. The band's new album, Singularity to Extinction, is one of the most massively crushing sludge albums to crawl from the depths of whatever toxic swamp this kind of sound could possibly come from, and "Corrosive Ribbons" is a prime example of the kind of burly roar they wield. Yes, it's huge, and yes, it's nasty. But there's a lot of groove, a lot of boogie—a lot of fun—in between the monstrous vocal belches and total onslaught of overdrive. This is just nuts. Absolutely nuts. And it's impossible for me not to get a stupid grin on my face when I hear it.
From Singularity to Extinction, out now via Tankcrimes
---
Therapy – "Crusader"
San Diego's hardcore and metal scene has been low-key producing some truly outstanding noise in the past couple years, from death metal to crossover thrash and crust punk. Sure, everyone knows Cattle Decapitation and Author & Punisher (and if you don't by now, you really need to get it together). But under the radar bands like Heat and Pissed Regardless have been proving that this corner of the country can hold its own when it comes to heaviness and intensity—I should know, because I live here and see it myself. But this isn't the first time I've said so, and it's also not the first time I've mentioned that Therapy is one of the bands making it so. "Crusader" is from their new full-length (vinyl due this month), and it's got more groove and more swing than the band's previous EP-length cassette of Discharge-inspired rippers. This is a band that started out great and keeps getting better without wasting any time. They're quickly proving themselves as one of the best new hardcore bands around, one 90-second track at a time.
From Therapy, out now via Volar
---
Portrayal of Guilt – "Your War"
A bit of a break from Gilead Media's typical offerings of black metal and doom or sludge, Portrayal of Guilt combine late '90s/early '00s-style screamo with a supremely heavy crust-punk edge reminiscent of Catharsis. "Your War" is a blend of some of their most melodic and most intense and explosive elements. As it begins, there's a sense this isn't going to be something heavy, but perhaps a moodier post-punk or post-hardcore track. But it doesn't stay there for long. No, Portrayal of Guilt lunge headfirst into searing, throat-ripping hardcore that doesn't stray from strong songwriting even though the level of energy and force it puts out is nigh-unbearable if not dished out in small doses. It's a great song, but it'll most certainly leave you worse for the wear.
From Let Pain Be Your Guide, out November 16 via Gilead
---
Daughters – "Long Road, No Turns"
Daughters are too weird and employ too much high-end to be metal, technically, but I'm always in favor of bands that put a strange spin on abrasive, heavy music. But let's get past this for a minute so we can simply celebrate the fact that Daughters, one of the most intense bands on the planet, are back. Their new album You Won't Get What You Want—my review of which will be published soon—isn't a traditional album of any kind. Even noise rock, which is arguably their closest genre, doesn't come close to describing the industrial disco post-rock grind that's going on here. But all of it kicks ass, and "Long Road, No Turns" is one of the album's most punishing tracks, its twisted guitar riff looping over itself as the band's rhythm section provides the kind of brutality that puts most metal bands to shame. This is harsh, harrowing stuff, and I'm 100 percent here for it.
From You Won't Get What You Want, out now via Ipecac
Piece by piece
The best metal albums of the past month…
Author & Punisher's Beastland: Remember how I was saying heavy music in San Diego has been consistently great in recent years? Well, that shouldn't be surprising to anyone who's been keeping up with Tristan Shone, the musician behind Author & Punisher. His Relapse debut is reliably kickass, and features some of his most accessible, yet totally crushing material. It's probably entirely coincidental that I hear a touch of Garbage in one of the vocal hooks, but I ain't mad at it. (Relapse)
Erosion's Maximum Suffering: A super-team featuring members of 3 Inches of Blood and Baptists, Canada's Erosion are far more intense than either band might lead you to expect. This is crusty, furious hardcore with a relentless pummel that's almost overwhelming at times. But it's also remarkably cathartic when the world's going to shit, and I'll be spinning this for a while, at least until I'm ready to take a breather. (Hydra Head)
Gouge Away's Burnt Sugar: Not a metal album so much as a post-hardcore album (I should really stop doing this and just accept that definitions are near-meaningless these days, but I digress). But it's a post-hardcore album that goes for the jugular. Florida's Gouge Away left my jaw scraping the floor once I gave this album a proper full listen, and I'm still marveling at its balance of dynamics, intensity and melody. The kind of album that rekindles the feeling of hearing Refused, At the Drive-In or Drive Like Jehu for the first time. (Deathwish Inc.)
Horrendous' Idol: Horrendous is the best death metal band. Not like, of all time, though I don't know—check back in about five to 10 years from now and I might be ready to make that call. But in the meantime they've certainly proven themselves the best of the current crop, balancing an aesthetic that nods to the early '90s greats (Death, Cynic, Autopsy) while infusing those textures and techniques with the kind of songwriting that sets good death metal apart from transcendent death metal. Idol is a triumph by any measure, and it'll be close to the top of my list in a few weeks when I finally figure out my EOY rankings. (Season of Mist)
Outer Heaven's Realms of Decay: This year's been crazy good for death metal, and I'm not even sure death metal's the subgenre that's had the best year in heavy music. We're a little spoiled this year as heshers, but regardless, Outer Heaven is another band to add to the kicking-ass-at-death-metal list, with a new album full of old-school riffs, pummeling rhythms and even some great hooks. (Relapse)
*
By the end of the month I'll be delivering my list of the best metal albums of the year. Hope you're ready for it.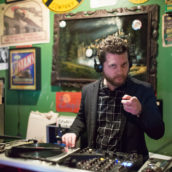 Jeff Terich
Jeff Terich is the founder and editor of Treble. He's been writing about music for 20 years and has been published at American Songwriter, Bandcamp Daily, Reverb, Spin, Stereogum, uDiscoverMusic, VinylMePlease and some others that he's forgetting right now. He's still not tired of it.