Deftones traded aggression for mystique on White Pony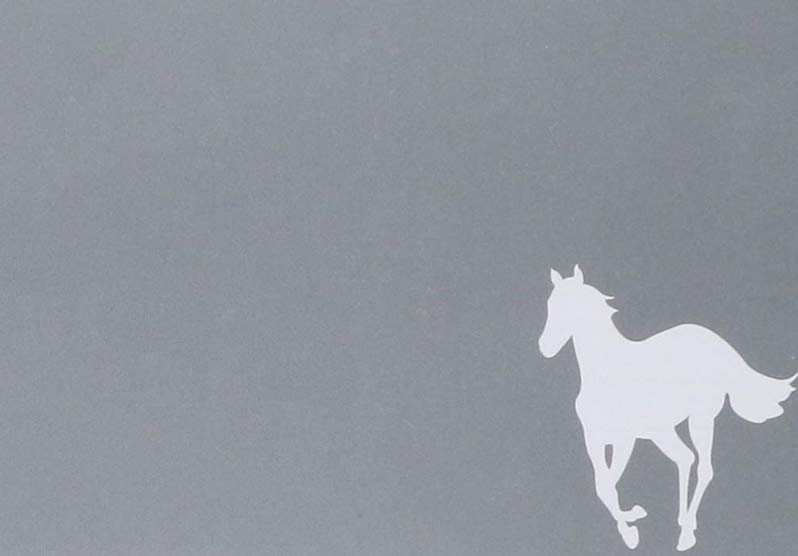 Culture hit a low in the late '90s. It had farther to fall, and plenty more embarrassment—this was the era of Austin Powers and not The Love Guru. But at the time a kind of paradoxically drab yet gaudy cultural aesthetic dominated, and even now, looking back, it felt like a disposable dystopia of inflated Internet company IPOs, commercials scored by Moby songs, Y2K doomsday prepping, and formulaic reality TV shows which directly contributed to the actual moment of cultural rock bottom in November of 2016.
Even if none of that bothered you—and in all fairness much of what made the late '90s offensive was inconsequential on a grander scale—it was an aesthetic nightmare. Justin and Britney's matching denim, glittery bumper stickers with vapid catch phrases like "Always Late and Worth the Wait," and the music—dear god, the music. If you spent the tail end of the decade listening to bands like Sleater-Kinney and Built to Spill, and yes I did too, you might have blocked out the painfully earnest born-again power ballads of Creed, or the soundtrack to Godzilla. Or, for that matter, nu metal—the hyperaggressive mix of testosterone-fueled groove metal with hip-hop, and an off-putting no-girls-allowed energy. Nu metal gave us the Woodstock '99 riot, Methods of Mayhem's sex-offender anthem "Get Naked," and Kid Rock's diamond-certified Devil Without a Cause. (That's 10 million copies for those who need a reminder.) It gave us bands called Ultraspank and Snot. It gave us a platinum-selling band rising out of festival stages from a toilet. It never stopped giving, even if nobody asked.
Yet for a band both briefly associated with nu metal and—arguably—partially responsible for its popularity, Sacramento's Deftones escaped the '90s both without having delivered a bad album and without being followed by unflattering stereotypes. White Pony, their third album and first statement of the new millennium, doesn't even really sound like a nu metal album at all. It's shimmering and luxurious, the first album of the band's career to cash in on the Cure, Depeche Mode and Cocteau Twins influences they'd been carrying with them before it was fashionable to do so in heavy music. It's still a heavy album—still a metal album, even—but Deftones had carved out a unique space of their own simply because they refused to languish in the one that was assigned to them.
"We did make a very conscious choice of who we were going to play shows with," Deftones vocalist Chino Moreno told Metal Hammer. "It was hard to be this young band and having to turn down tours. I can't remember how many times I turned down KoRn! And they got pissed at us. Jonathan [Davis, KoRn frontman] would say, 'Why do you hate us?' and I didn't know what to say. I'd tell him, 'Dude, I don't hate you. I love you, guys. You're my friends. But I don't want to tour with you. I don't want to be on the 'Family Values' with you and Limp Bizkit'.
"The name of the genre was nu metal, so anything that is new is one day going to be old. And I didn't want to be old with it."
Deftones traveled a great distance between their 1995 debut Adrenaline and White Pony, even if the time to get there was brief. The first time I saw the band live at San Diego's SOMA in 1996, the crowd was overwhelmingly male, mostly clad in the same basketball jersey uniform you'd find at a beatdown hardcore show. My parents dropped me off outside—I was only 15—and a faceless voice from the line that wrapped outside the venue shouted, "We're going to murder your son!" My skinny, knucklehead teenage self survived, suffering only the gross-out of strangers' sweat on me, but the room felt electrified once the band—at this stage in their career pretty light on stage banter—roared through the destroy-everything-now anthem "7 Words," the most nu metal that Deftones ever got, and a song they've played almost 1,000 times in their career. (Also of note was opening band Downset., whose first EP featured songs about how vocalist Rey Oropeza's father was killed by an L.A. police officer. There's a valid defense of nu-metal to be made, Downset. being a perfect example, in which people of color and themes of social justice were better represented and given a more prominent platform in heavy music.)
The second time I saw Deftones, the vibe was different. In 1998, at the same venue, they embraced mystique over sheer intensity, opening the show with a lightshow and playback intro of Depeche Mode's "Pimpf." Though songs like the mosh anthem "My Own Summer (Shove It)" on their 1997 sophomore album Around the Fur hit just as hard as those on their debut, and with a wider range at that, there was a sense of beauty and an embrace of pop in songs like "Be Quiet and Drive (Far Away)", more shoegaze or Siamese Dream-pop than metal. Deftones weren't broadcasting their message directly to the pit. They were making art.
White Pony broke open the nuances that Deftones began to explore with Around the Fur and took up residence inside them. It's a more spacious album. A prettier album. It sounds lush and expensive. It sounds spacious and abstract. It was recorded in 1999 in the same studio where Fleetwood Mac recorded Rumours and Eagles recorded Hotel California, and there's a good chance some coke left in the studio from 1977 was still left on the mixing desk. Rather than embracing the sensory overload excess of the '90s, the band merely fell back on the time-honored tradition of chemical inspiration. No need to look much deeper into why it's called White Pony.
Deftones also dedicated more time to writing, recording and mixing White Pony than their previous two albums, which likely has a lot to do with why it feels more cohesive and aesthetically interconnected as a single piece. Stephen Carpenter's guitars still draw blood, Moreno still occasionally unleashes the fire from within his throat, but there's a gloss and a glaze to every song—keyboardist/turntablist Frank Delgado given an even more crucial role in sound designing the atmosphere in the album's most spacious moments. The band likely wouldn't have attempted something as stark and tender as the twinkling, sample-driven "Teenager"—originally intended for Moreno's Team Sleep project—on previous albums, but here it feels perfectly at home.
It's telling that the lead single, "Change (In the House of Flies)", sounds a lot more like "Be Quiet and Drive" than "My Own Summer." It's dreamy and haunting, often whisper quiet and crunch-free. It still rises up to a blistering, thunderous climax, but Moreno never allows his voice to grow into an abrasive growl. Essentially, it's an art rock song—a pretty spectacular one too. Not that there's no metal to be found here, it just takes a different shape much of the time. "Korea" is nastier and thornier than usual for Deftones, less groove driven, more dissonant, while the abduction-narrative opener "Feiticeira"—title taken from a Portuguese name that Moreno saw in a magazine—employs a monster riff in the service of something more like shoegaze. And "Passenger," featuring guest vocals from Tool's Maynard James Keenan, is more tension than release, more low hum of menace than coup de grace.
Where White Pony reveals itself as a climactic catalyst for the band's next phase is in the more atmospheric moments. "RX Queen" carries an almost IDM pulse to it, with a riff that trails off into ether, a sort of sinister tease into a vast open space that a less adventurous band likely would have sewn up more neatly. "Knife Party," inspired by an actual moment at a party in which all of the members of the band were dancing with knives, features guest vocalist Rodleen Getsic channeling Andalusian classical music. The taut, sensual "Digital Bath" seems to keep building upon itself as Moreno sings, "Tonight—I feel like more."
None of which resulted in an immediate commercial breakthrough. Though the album sold half a million copies by the end of 2000, it took another two years to go platinum. And in that time, Linkin Park's more hook-driven Hybrid Theory had sold eight times that amount—a fact of which Maverick Records made sure to remind Deftones. The label also didn't hear a hit single beyond "Change," and asked the band to re-record closing track "Pink Maggitt" as, well, nu metal. They didn't want to, but rather than adamantly refuse, Moreno said that he thought "I'm gonna show those fuckers how easy it is to record a hit single," and emerged with "Back to School (Mini Maggitt)", a song he later came to regret recording, as it ended up being added to subsequent reissues of the album—a scarlet rap-rock blemish, recorded for spite, on an album that otherwise stands as a band's hallucinatory art rock vision.
The band's label weren't the only ones that didn't quite get White Pony, however.
"When the record came out, half the people didn't like it and especially people that knew us from Adrenaline who were like, 'Why aren't you rapping?' or 'Why are you singing all the time?'" Moreno told NPR in 2016. "For me, hearing that I kind of took it hard."
In 2001, album track "Elite" won the Grammy for Best Metal Performance, proving that at least some of the right people were paying attention at the time, and in the two decades since its release, it's been hailed as the band's finest moment, named their best album by Metal Hammer and Loudwire. That it still sold a million copies despite being as weird as it is still feels like an unlikely success. Though there's no question that some nu metal fans picked it up without quite understanding what they were in for, it revealed possibilities for heavy music that were rarely explored in the prior millennium—romance, mystery, and a beauty and vulnerability that didn't have to hide beneath the riffs.
Last year at The Cure's Pasadena Daydream, the third time I saw Deftones, Moreno remarked that "We're probably more excited to be here than you are," which felt fitting for a band that smuggled the gothic miasma of Disintegration into an alternative metal sphere. "Digital Bath" and "Change (in the House of Flies)" still sounded as potent and strangely hypnotic as when they were first released, shimmering broadcasts from the end of the millennium immune to the erosion of time.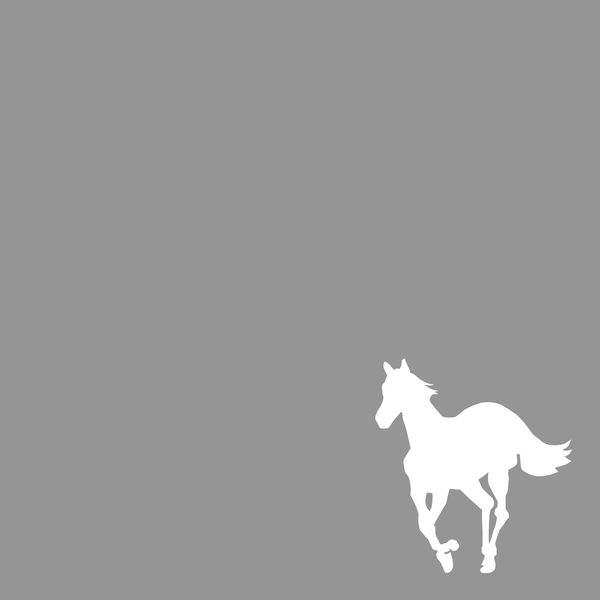 Buy this album:
---
Support our Site—Subscribe to Our Patreon: Become one of our monthly patrons and help support an independent media resource while gaining access to exclusive content, shirts, playlists, mixtapes and more.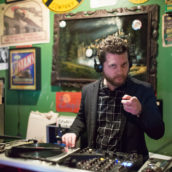 Jeff Terich
Jeff Terich is the founder and editor of Treble. He's been writing about music for 20 years and has been published at American Songwriter, Bandcamp Daily, Reverb, Spin, Stereogum, uDiscoverMusic, VinylMePlease and some others that he's forgetting right now. He's still not tired of it.