Stand Together: Adam Yauch and the Beastie Boys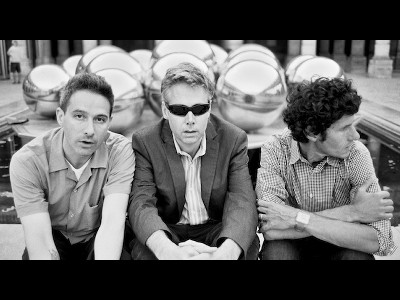 It's an increasingly rare phenomenon in hip-hop for a team of emcees or rapper/DJ pairing to remain an inseparable combo. In fact, 30 years after Run-D.M.C. first rocked a stage, it's actually sort of quaint. Pete Rock and C.L. Smooth only recently reunited after 15 years of creative differences. Guru collaborator Solar kept the emcee's one-time partner DJ Premier from seeing him during his last days. And there's even been some beef within the Wu-Tang Clan in recent years.
But for more than 30 years, in spite of any outside collaboration, new business, branding, other art forms and any other form of distraction, the Beastie Boys were a package deal. From their earliest days playing messy hardcore in New York, to their first breakthrough on Def Jam, and subsequent rebranding, musical and personal evolution through the '90s, the Beastie Boys were always Adam Horovitz (Ad Rock), Michael Diamond (Mike D) and Adam Yauch (MCA). Sadly, tragedy befell this unstoppable team; on Friday, May 4, Yauch, the group's senior member, died after a three-year battle with cancer, closing a legacy on one of the longest running and strongest partnerships in pop music.
The Beastie Boys, from day one, were pranksters and fun-loving troublemakers. One of their earliest tracks, "Egg Raid on Mojo," was written about a surly bouncer whom they pelted with eggs. The next year, they released a kind of pseudo-hip-hop prank phone call track, "Cooky Puss," which got the attention of producer Rick Rubin, who a few years later produced their obnoxious goofball anthem, "Fight For Your Right."
Over the years, that puckish side of the group stayed with them, but after touring Licensed to Ill, the B-Boys looked for new avenues to evolve their sound, ultimately releasing the ground-breaking and highly ambitious Paul's Boutique in 1989. It was something of a commercial flop, initially, but the Beastie Boys really only got weirder and more experimental from there. They began playing live instruments, incorporating instrumental funk tracks, bringing back some hardcore songs and generally not giving a shit about anything except for what kind of records they wanted to make. Some artists seek continual reinvention; for the Beastie Boys, they were growing more comfortable with just being themselves.
In the '90s, the Beastie Boys had become the coolest motherfuckers on the planet, and it had everything to do with doing what felt right, and simply having a good time. You can't listen to a Beastie Boys album without feeling good, and that remained constant throughout their career. But from Check Your Head on, they were building up an empire of cool via Grand Royal. As a label, it housed friends and collaborators like Luscious Jackson, Ben Lee, Sean Lennon and, later on, At the Drive-In, and as a magazine, it became a showcase for everything culturally significant in the trio's world — kung-fu films, basketball, sneakers and the mullet, for which the Oxford English Dictionary credits the group for popularizing the term. It'd be a mistake to overlook their videos, however, which invariably featured some kind of hilarious antics. Yauch, under the pseudonym Nathaniel Hornblower, directed some of them, including the awesome clip for "Sabotage," which depicted the group as '70s-style TV detectives. That year at MTV's Video Music Awards, Yauch even interrupted an R.E.M. acceptance speech as Hornblower, complete with fake glasses, a hat and lederhosen, showing that the goofball days of the B-Boys' past would never really fade away.
By the Grand Royal days, the trio had established clear identities within the dynamic of the group. Horovitz, the youngest, was like the snotty younger brother, high-pitched nasal delivery and all. Mike D, in the middle, played it a little straighter, and became the center of the group's style and branding empire. And Yauch, just a year older, had a wiser sounding rasp, and a more grounded maturity to his voice. A practicing Buddhist, Yauch began to incorporate messages about spirituality into the group's music, particularly on Ill Communication, which is at varying times, the silliest and the most sober of the Beasties' albums. On "B-Boys Makin' With the Freak Freak," a comedian says he's gonna put his dick in the mashed potatoes; on "Shambala" and "Bodhisattva Vow," Tibetan monks and messages of peace take over.
From 1994 on, Yauch committed much of his energy to the cause of Tibetan freedom. He helped organize the Tibetan Freedom Concert in 1996, which led to a benefit album and various other organized concerts supporting the cause. But the activism and social consciousness of Yauch and his bandmates expanded into other arenas. In 1998, in a VMA acceptance speech, Yauch spoke out against prejudice against Muslims and profiling people in the Islamic community as terrorists. And a year later, Horovitz took a similar opportunity at the VMAs to address rape at rock concerts and the need for security and protecting women.
In an about face from the group's earlier, more misogynist performances, the Beastie Boys had become more conscientious about their message and embraced feminism and equality in a way that almost nobody in hip-hop did at the time, and still, unfortunately, remains a rarity. Horovitz issued an apology for homophobia in the group's early songs, noting that they've grown up and want to right any wrongs. And on 1994's "Sure Shot," Yauch included a heartfelt message to women: "I want to say a little something that's long overdue/ The disrespect to women has got to be through/ To all the mothers and the sisters and the wives and friends/ I want to offer my love and respect to the end." In an age when sexism is still startlingly rampant, it's a heartening message to return to, and hard not to be touched by Yauch's sincerity.
As a teenager, I embraced the Beastie Boys because their albums sounded fresh, fun, and just a little bit punk rock. It was one of the rare groups that all of my friends could agree on, and we could all recite the entirety of "Sure Shot" or "Get It Together" at any given moment. But the Beastie Boys stuck with me over the years because of the humanity in their music, and the sheer positive joy that they exuded. They've been the subject of far too many debates among friends over the years, usually pitting Ill Communication versus Hello Nasty (my vote's always been Ill in that battle). And after dusting off Paul's or Check Your Head not too long ago after a long time of having distracted myself with any number of other albums, they sounded exactly as I remembered them — fun, fresh and all over the map.
The Beastie Boys, as I saw them, were a universal vessel of joy and camaraderie. Countless good times were accompanied by their music, debates over their best works, and the general good vibes that they transmitted. Through his playful artistic style and conscientious point of view, Adam Yauch made the Beastie Boys more than just one of the best hip-hop groups of all time, but a brand that signified generosity as much as it did good times. MCA, my respect to the end.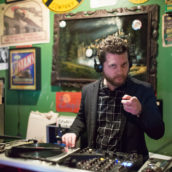 Jeff Terich
Jeff Terich is the founder and editor of Treble. He's been writing about music for 20 years and has been published at American Songwriter, Bandcamp Daily, Reverb, Spin, Stereogum, uDiscoverMusic, VinylMePlease and some others that he's forgetting right now. He's still not tired of it.