Sunn0)))/Ulver : Terrestrials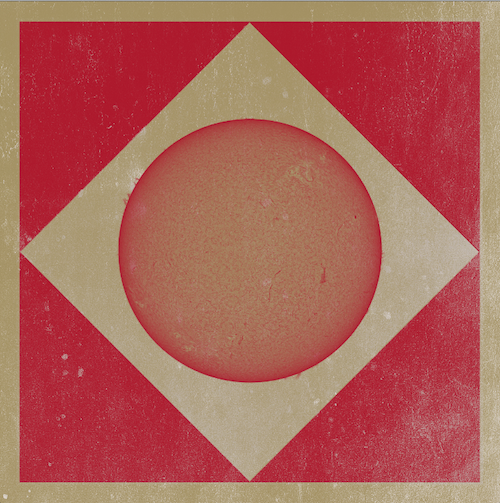 If you're familiar with both Ulver and Sunn O))), you're probably either cautious or foaming at the mouth with excitement for their new collaboration, Terrestrials. Getting Ulver and Sunn0))) in a room together to record is forming an alloy out of two semi-legendary groups, the dream of many an extreme music purveyor. If you think about it, though, it's not an extremely odd combination — disregarding geographical distance, these two groups are close together among metal's experimental vanguard. Now, due to a chance rendezvous in Norway and an extended improvisation session, we listeners are provided the proper follow up to 2006's "CUTWOODeD."
Despite being only three tracks, Terrestrials is not a disappointment. Perhaps the most striking and beneficial aspect of the approach that Sunn0)))/Ulver take here is their emphasis on orchestral composition; this results in series of carefully-arranged, diverse soundscapes. Indeed, for an album that was supposedly born in improvisation, Terrestrials is engaging and balanced throughout.
It is clear that Kristoffer Rygg brings out the best in Sunn0))) on the first track, the slow-building "Let There Be Light." Beginning in silence and slowly escalating, through a faint, amorphous web of sound, to a massive crescendo (with trumpet and all), the quartet of Rygg, O'Malley, O'Sullivan, and Anderson fashion a kind of sonic allegory for the Biblical creation story. These themes — of the ancient and eternal — run throughout Terrestrials, which evokes sublimity in its massive, dense sound.
The nascent triumph of "Let There Be Light" then turns into the ominous and eerie "Western Horn," which opens by striking a deep bass note (retained for much of the song). Soon, a counterpoint of strings is introduced; the lengthily sustained notes from the strings and bass collide in a slight but disquieting cacophony. On this track, the musicians' ears for arrangement are clear, as they deploy icy, high-pitched violins and distorted guitars to embellish the drone of deep synth bass.
On the monolithic closer, "Eternal Return," Sunn0))) and Ulver reach the pinnacle of their collaboration. Following from the end of "Western Horn," "Eternal Return" initially groans with heavy guitar lines and echoes with the sharp sound of distant strings. The song soon retreats into a period of quietude, however, and returns with a meditative synthesizer progression. This synth line ushers in, for the first and only time on the album, Rygg in a vocal capacity. The lyrics of this single vocal part remain in keeping with the themes of the rest of the album, with Rygg contemplating philosophical and religious figures in a cadence that vaguely recalls David Gilmour from The Wall. After this vocal centerpiece, "Eternal Return" then reintroduces the viola and violin, progressing back into silence and thus fully realizing the concept of circularity implied by its title.
This three-track suite will likely disappoint the fans of Sunn0))) and Ulver who prefer their heavier offerings (though those fans must be used to disappointment by now). If you don't share that bias, and won't be put off by music that is somewhat oblique, then Terrestrials — with its contained ambitiousness, tight execution, and philosophical vagaries — may have something to say to you.
Similar Albums:


Oneida – A List of the Burning Mountains


Inter Arma – Sky Burial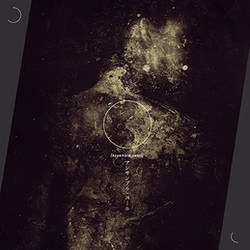 Ensemble Pearl – Ensemble Pearl