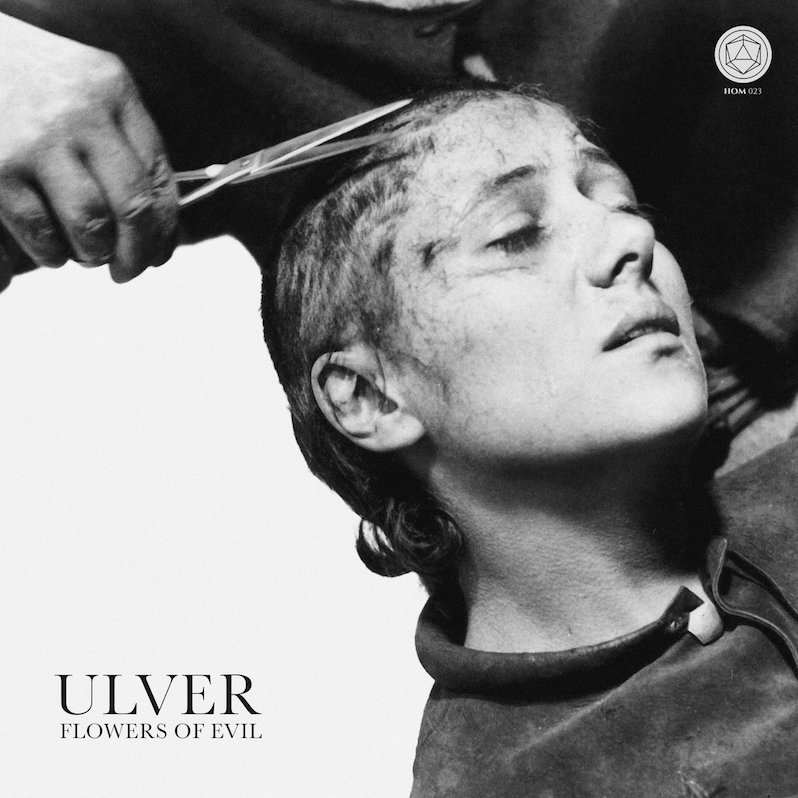 Since their founding in 1993, Ulver have been something of a continuous enigma. Their first three records put an elevated spin on black metal, incorporating folk and ambient components. From there, however, the course of the band's career has been anyone's guess. They have consistently expanded upon their artistic palette, integrating numerous styles of music throughout their songwriting. And now some 25-plus years later, Ulver continue to build upon their legacy, crafting intellectual, yet mystical music.
The band's eclectic 2017 record The Assassination of Julius Caesar was primarily centered around dance, rock and electronic elements. And much like the pop-centric experience that record was, Ulver's latest release, Flowers of Evil, is truly hypnotic. From its sexy guitar progressions to stimulating beats and dreamy synthesizers, Flowers of Evil is intoxicating. Even in the more laid-back moments of the record, there's a vibrant core to the material. It's
an experience that provokes the listener to swing their hips, all while embracing the emotionalism of each song. This is thought-provoking pop at its finest.
"We have seen the burden/ God is laid upon the human race/ All the oppression that has taken place under the sun/ He tests us so that we may see we just like the animals/ All go to the same place, all come from dust and to dust return." These lines that make up the beginning of "One Last Dance" speak to an existential despair that haunts us today. It is only a matter of time before the instrumentals shift from abstract atmosphere to a steadier beat progression. The clashes and synth distortion exude a gloomy aura, yet also lure one into a rhythm of movement. "Russian Doll" carries over that vibrancy, laying down a smooth flow that paints the image of a nighttime drive soaked in neon light.
Between the programming and instrumental work of Kristoffer Rygg, Tore Ylwizaker, Ole Alexander Halstengård and Jørn H. Sværen, Flowers of Evil covers a wide range of moods. Whereas the group is capable of producing contemplative material, they also know how to write catchy tunes. "Machine Guns and Peacock Feathers" and "Apocalypse 1993" should send listeners into full swing; between flourishing synth keys, silky vocals, seductive guitar tones and buoyant beats, these are ideal cuts for the club. Given the flavor and chemistry in each song always remaining fresh, Flowers of Evil displays an impeccable sense of pace—more upbeat cuts sequenced one after another, later transitioning gently into the moodier pieces. These tracks, though they don't always lean heavily into dance territory, still offer a sense of movement.
"This is the story of two young lovers/ On a beach, who found each other by the end of the war/ They set out to explore/ The bodies on the shore," are the opening lines from the record's closing track "A Thousand Cuts." The lyrics stir with eroticism and darkness, the musical rhythm further playing into that tension. The tempo doesn't speed to the momentum of a club jam, but still offers an alluring physicality. It makes for a powerful conclusion that embodies the band's ability to intertwine engaging instrumentality alongside striking lyricism.
On Flowers of Evil, Ulver once again deliver a work of music whose strongest unifying quality is the caliber of the songwriting itself. Each song breathes with emotion and movement; hypnotic force of these compositions and the band's instrumental prowess is undeniable. Flowers of Evil is as catchy as it is insightful, a sincere testament to Ulver's ever-evolving artistry.
---
Label: House of Mythology
Year: 2020
---
Similar Albums: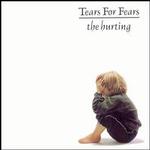 Tears for Fears – The Hurting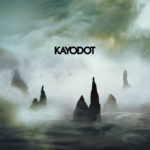 Kayo Dot – Blasphemy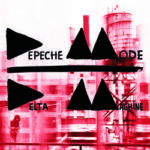 Depeche Mode – Delta Machine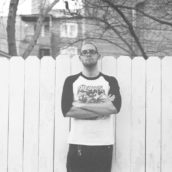 Michael Pementel
A graduate of Columbia College Chicago's Creative Writing Program, Michael Pementel is a published music journalist, specializing in metal and its numerous subgenres. Along with his work for Treble and Bloody Disgusting, he has also written for Consequence of Sound, Metal Injection, Dread Central, Electronic Gaming Monthly and the Funimation blog.