The Best Tracks of the '00s, No. 11: Women – "Black Rice"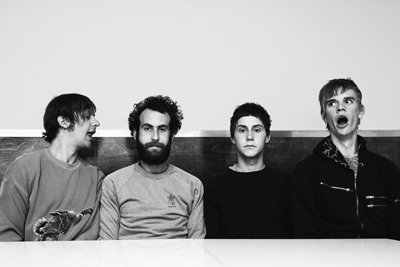 The decade has almost come to an end. And of course, you know what that means-lists, `best ofs' and all kinds of general retrospective features and columns. Treble is no exception, hard at work on figuring out the best albums and singles of the past nine years. Yet, before we get into albums and singles, we're taking a look at the best non-single tracks to emerge since the Y2K scare proved to be a non-event. Every week we'll be highlighting a handful of our favorite tracks of the decade, so keep checking back to hear about what songs remained on repeat on our iPods, CD players, tape decks and turntables since Jan. 1, 2000.
Women "Black Rice"
From Women (2008, Jagjaguwar)
If you've somehow missed the rising onslaught of lo-fi in the last half of this decade, you haven't been paying attention. Whether the washed-out tape fuzz of Ariel Pink's lite-FM sounds, the raucous guitar blitz of No Age and L.A.'s The Smell scene, or the unbearably peak-heavy bedroom-punk of Wavves, it's been pretty much impossible to avoid. And while artful in their own right, the depth of the production on Women's "Black Rice" almost makes the lo-fi aesthetics of the aforementioned other bands seem like cheap gimmicks. Recorded on "ghettoblasters and old tape machines" in Chad VanGaalen's basement, there's nothing about this track that feels remotely tacked on. You might believe this impressive murk of psychedelia was actually laid down in a garage back in '67.
At once catchy and off-kilter, "Black Rice" coalesces elements of no-wave, psych-pop, and indie rock into a distinct and stunning anthem. As spacious minimalism and suffocating walls of sound collide, this brilliantly paced standout from Women's impressive debut drives and drones in dreamy, drugged-out bliss, emphasizing negative space nearly as much as each guitar note, hand clap, vocal sway, or glockenspiel stab. Lead singer Patrick Flegel's vocal work meanders and echoes across a swirling and swelling soundscape of percussive clatter and guitar jangle, detailing vaguely surrealist imagery with accents of falsetto and subtly hypnotic melodies. And as its last staggered fits of guitar strums resonate into the void, the song barely resolving at its close, it becomes quite apparent that "Black Rice" sounds sweetest marred and buried underneath its own production. – Derek Emery
Download at