The Body : I've Seen All I Need to See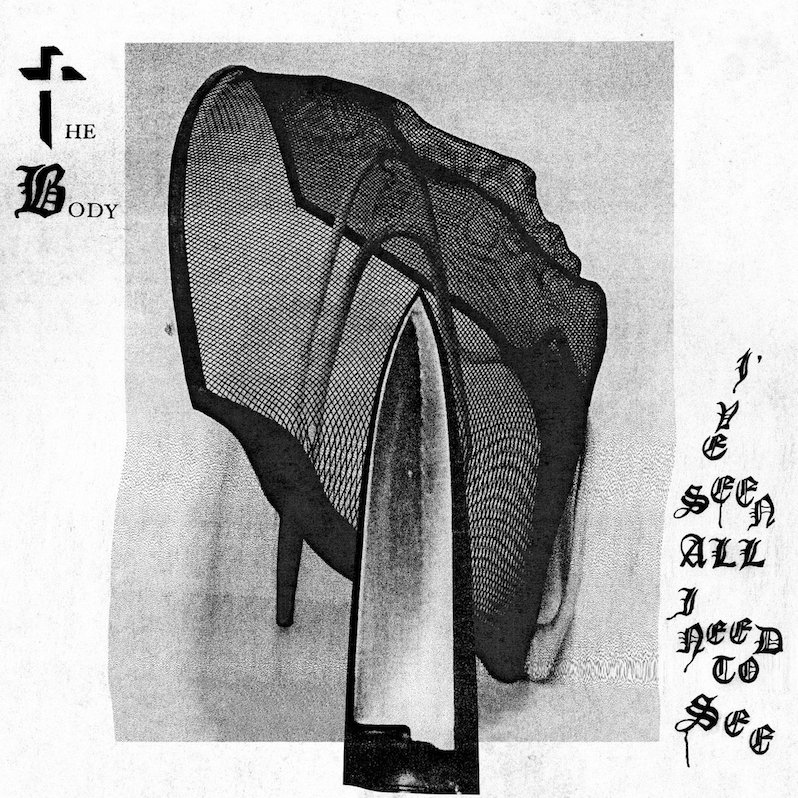 Bombastic compositions that reach deep into the soul are The Body's art. The experimental noise/metal duo of Lee Buford and Chip King have made a name for themselves in heavy music with their blend of metallic drones and soul-stirring shrieks, which evolve each time they step into the studio. On their 2016 LP, No One Deserves Happiness, the duo delivered an astounding work of pop sensibilities within sludge metal's chaos, while 2018's I Have Fought Against It, But I Can't Any Longer provided a cinematic experience of great despair.
On their latest studio release, I've Seen All I Need To See, The Body pursue a path that leads deeper into their impenetrable wall of distortion. These eight tracks are not a straightforward delivery system of harsh noise, but rather serve as the pulse for various twists and styles all grounded in distortion. In execution, it often feels like a proper balance between No One Deserves Happiness and I Have Fought Against It.
The emotional presentation throughout I've Seen All I Need To See is manic and bleak. Metallic drones echo against bashing drums and wailing vocals; dissonant instrumentation leaves a backdrop of emptiness against those wails, providing a haunting space devoid of comfort. Menace and disarray are abundant, appearing in abrasive instrumentation and chilling minimalism. The Body prove their ability to take pitches and rhythms laced in lighter, vibrant tones, and mutate them into horror.
Opener "A Lament" begins with a spoken-word passage submerged in booming distortion. Like boulders splashing into a body of water, bursts of distortion ripple, their explosive tempo dissipating and increasing alongside the solemn pouncing of drums. Glitch-like breaks appear that cause unnerving dips in the composition. The following song, "Tied Up and Locked In" goes for a catchier approach; the buzzing distortion, though gnawing and bombastic, plays to a hypnotic groove. It has an industrial-dance vibe that is pure chaotic joy.
"The City Is Shelled" also plays to an air of vibrancy, the distorted pitch fluctuating from highs to lows to create a hysteric euphoria. But moments such as this are a minor departure from the record's overall somber presentation. "They Are Coming" brings back the breaks found in the opening song, allowing for a maddening delivery of swirling noise. Then there are cuts like closer "Path of Failure," a song in which each element comes together to reflect the bleak title. Thunderous distortion is muted at times, tucked into corners while drums roll over. Emptiness emphasizes the drowning vocal wails. It is disturbing, a bit upsetting, and brilliant.
Whereas so many acts make a great effort to deliver upon grim experiences, The Body present a pure sincerity in their craft. They infuse their noise with cinematic appeal; upon a first trip through I've Seen All I Need To, the haunting and poetic weight of each distorted track is undeniable.
---
Label: Thrill Jockey
Year: 2021
---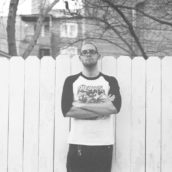 Michael Pementel
A graduate of Columbia College Chicago's Creative Writing Program, Michael Pementel is a published music journalist, specializing in metal and its numerous subgenres. Along with his work for Treble and Bloody Disgusting, he has also written for Consequence of Sound, Metal Injection, Dread Central, Electronic Gaming Monthly and the Funimation blog.