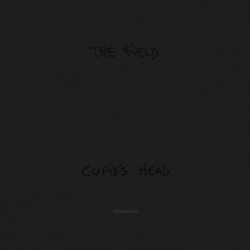 Trivial matters like changing the background color on one installment of a consistent, thematic series of stark cover artwork would generally be of little consequence when discussing an album. But for Axel Willner, these things matter greatly. The sole producer and performer behind Sweden's The Field, Willner plays up the minimalist aspects of his microhouse approach right down to the visual aesthetic. The artwork on his first three albums — 2007's From Here We Go Sublime, 2009's Yesterday and Today and 2011's Looping State of Mind — each depicted the artist name and album title against a cream-colored backdrop, with only the font color changed. First red, then green, then black — simple, distinctive and elegant.
Change the cream backdrop to a dark charcoal, as Willner has done with new album Cupid's Head, and it's easy to start reading meaning into such a seemingly minor move. Is the music darker? Is it louder? Has he gone industrial? Will there be more noise? All perfectly valid reactions; all of them more or less wrong in spite of some fascinating tweaks in Willner's M.O. Having long since shifted away from the full-band performance methods that marked Yesterday and Today, Willner goes solo on Cupid's Head, chasing his muse through sensual, dimly lit spaces and trading much of his trademark ethereality for a more hypnotic take on EBM pulses. It's not entirely industrial, nor is it noisier or louder than his previous albums. It is, however, a few shades darker.
As it is with its simple, typographic presentation, the music on Cupid's Head isn't a complete reconfiguration of The Field's sound, just a variation in tone and shade. From Here We Go Sublime moved in careful, gradual movements with an emphasis on heady, rhythmic loops — and so does this album. But it aims a bit lower, its pulse resonating a bit deeper and its grooves sounding just a little nastier. It stops pretty short of being a leather-strapped gothic sex party, but in Willner's case, a little of that goes a long way.
Gothic traces abound on Cupid's Head, however, right from the very first track, "They Won't See Me." It offers a brief flash of This Mortal Coil's "Song to the Siren" in its opening seconds, only to shed that starkly glimmering guitar for a deep, menacing bassline set against a two-note, psychedelic clang. It's by no means harsh or jarring; Willner doesn't work that way. But there's a dark side to it that hasn't been as pronounced on a Field record before — in fact, it sounds more like Fuck Buttons than anything, with its streamlined buzz and hint of terror. And it's incredible.
Willner maintains a similar eeriness to "No. No…", a track that focuses on a woman's voice repeating the word "no" in a looped escalation of tempo. Most remarkable about it is the level of tension that Willner builds, its single-note bassline changing only when the voice repeats itself, but remaining dormant like a smoke-breathing, sleeping dragon until that repetition comes back around. The one track that does actually grow incredibly noisy, "20 Seconds of Affection," does so in graceful, gorgeous fashion, with distorted sheets of sound crashing in waves, ultimately growing into a magnificent triumph of a closing track, emitting forceful beams of static from a rock-solid, earthy core. I never expected to ever say that about The Field, but for as much chaos as Axel Willner is wielding, the end result is unmistakably his own.
The track on Cupid's Head that best displays the distance Willner has traveled since his debut is first single — and longest track — "Black Sea." In fact, it's the track that feels most like a journey, opening with a more explicit percussive approach, set against mesmerizing layers of swirling synth and gentle, humming bass. As it crosses ever closer to the 10-minute mark, however, it grinds and rattles a bit more, and in its final minutes, finally takes a peek into a seedier underbelly of S&M basslines and breathy, evocative sexuality. It would be fucked up if it weren't made with such refined elegance, which speaks volumes of Willner's craftsmanship, even in such strange territory. With each and every song by The Field, there's such gradual change that you almost don't notice it happening. But when broken up by album, it's easier to see the full picture of where Willner's been, with just a curious suggestion of what captivating place he might occupy next.
Similar Albums:


Fuck Buttons – Slow Focus


Loops of Your Heart – And Never Ending Nights


Four Tet – Pink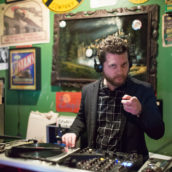 Jeff Terich
Jeff Terich is the founder and editor of Treble. He's been writing about music for 20 years and has been published at American Songwriter, Bandcamp Daily, Reverb, Spin, Stereogum, uDiscoverMusic, VinylMePlease and some others that he's forgetting right now. He's still not tired of it.