The Roots : …And Then You Shoot Your Cousin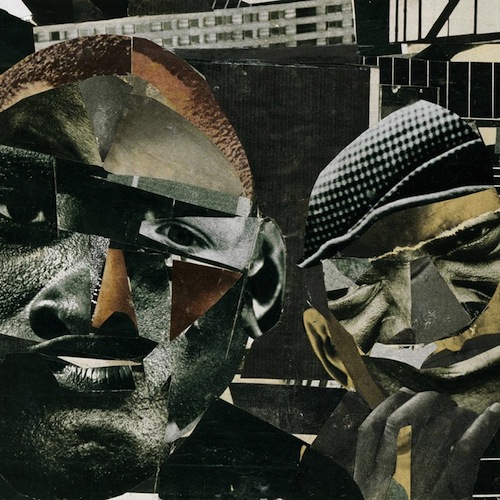 Buy at iTunes | Buy at Insound (vinyl)
For the past five weeks, Ahmir "?uestlove" Thompson, drummer for The Roots, has been penning a six-part series of articles for New York Magazine, provocatively titled "How Hip-Hop Failed Black America." It's a widely encompassing argument that, so far, seems to declare that hip-hop's widely recognized preoccupations with consumerism and celebrity have reduced it into another manner of pigeonholing and subjugating African-American culture. It's a thought-provoking, well-reasoned argument — putting aside the fact that it perhaps oversimplifies a pretty sprawling music scene — but its timing seems to hint at the ulterior motive of positioning the Roots' new album, …And Then You Shoot Your Cousin, as the healthier counterpoint to all this failure.
And it is, in the same way that all of the Roots' catalogue has seemed to position itself against the mainstream — as a politically conscious spotlight on America's nightmarish, poverty-stricken underbelly that goes willfully unacknowledged by most. Like 2011's marvelous undun, this is a concept record that focuses on empathy for people stuck at the bottom of the socioeconomic ladder with no hope of climbing; instead of focusing on a singular protagonist like that album's Redford Stevens, …And Then You Shoot Your Cousin presents us with three unnamed characters to follow, a conceit that on paper sounds all the more ambitious considering the album's running time of a mere 35 minutes (making it the band's shortest record yet).
One approach to the album would be to try and distinguish the characters and their individual arcs. It isn't easy: they might be played by the three main rappers on the album (Black Thought, Greg Porn and Dice Raw), but aside from the fact that one of them appears to own a brothel, there aren't any clear differences. All of them are destitute, depressed about their social status, certain they won't live too much longer, and hungry for anything they can get, whether it comes in the form of cash or a Happy Meal. There's little to differentiate between them, but after a couple of listens that starts to feel like the point. As the album cover's collaged faces seems to indicate, the individual character traits don't matter so much as the circumstances that throw them together. When the characters finally, violently collide in "The Dark (Trinity)," it feels like the third act of a Shakespearean tragedy, a senseless act of violence motivated more by their setting than by the actual participants.
It isn't optimistic, and neither is the music itself. The album is littered with unedited clips of Nina Simone ("Theme from Middle of the Night") and Mary Lou Williams ("The Devil"), which give the album a gritty sense of timelessness — the problems in this album have been around for centuries. This sense of nostalgia carries over to "Black Rock," the beat of which sounds like it's been left out of the fridge since the early '90s. Only a few songs really stand out in terms of instrumentals, unfortunately — lead singles "When the People Cheer" and "Understand," are probably the catchiest (and the poppiest, structurally), but the record's best is "Never." It feels more intimidating than anything else on the album: ?uestlove's drums echo like spectral military snares, and when that creeping bassline hits, it's enough to elicit a shiver. The rest of the album seems to subordinate the instrumentals in favor of the lyrics — which is fine except for the occasional Black Thought dud like "then she eat my Johnny Cochran" — and an overly moralistic outro ("Tomorrow") sung by Raheem DeVaughn, whose plea that "We all fall short sometimes / It cost nothing to help sometimes" seems simply unnecessary (but then again, without it the album would be less than half an hour long).
It's hard not to respect the Roots; ?uestlove's New York Magazine pieces prove that they're extremely thoughtful musicians, and their tenure with Jimmy Fallon makes them undoubtedly one of the hardest-working bands around. But …And Then You Shoot Your Cousin just seems regretfully undercooked in all regards. Its central concept is problematic, even by the band's standards: isn't the reduction of these characters to universal, almost anonymous figures exactly the sort of homogenization ?uestlove's been arguing against? The album is sonically underdeveloped as well, especially compared to the unified sound of How I Got Over and undun; …And Then You Shoot Your Cousin's disparate elements never have a chance to gel over the relatively short runtime.
What we're left with is an album that is too good to be written off entirely but too insubstantial to be considered on par with some of the band's greatest records. Most reviewers will undoubtedly call it a transitional record, but I'll just call it a flawed one — though, even so, it's a testament to the Roots' talents that this flawed record still manages to be one of the most thought-provoking hip-hop albums of 2014 so far. And hey, that's probably what ?uestlove wanted, anyway.
Similar Albums:


The Roots – undun


Killer Mike – R.A.P Music


Kendrick Lamar – good kid, m.A.A.d. city