10 Great Albums Featuring Famous Backing Bands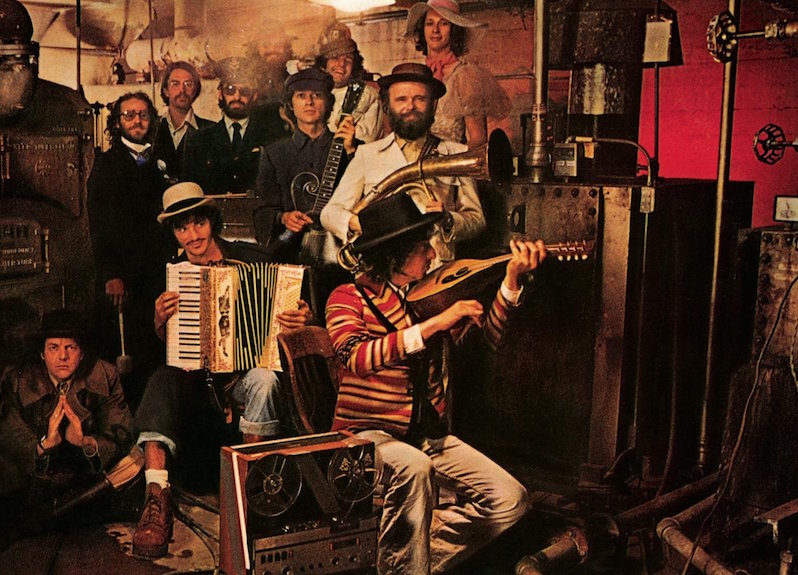 Behind every great solo artist is a great band—and not always the band that solo artist once fronted. Throughout the years, famous bands, not-quite-famous bands and on-their-way-to-fame artists picked up a side hustle as session players for a singer or songwriter with a great set of songs in need of a room full of musicians to play them. The list is a lot longer than 10 albums, and in doing the research for this feature, some inevitable questions arose—how much of Queens of the Stone Age backing Iggy Pop is enough for a quorum, or is it quite right to say Dirty Three is backing Cat Power on Moon Pix when Warren Ellis isn't part of the arrangement, or does Rhinoceros backing David Ackles count as "famous"? We did our best in trying not to get too bogged down in technicalities, but understanding that some of the backing bands on some of the best records of all time were, in fact, headliners in themselves only makes perfect sense. If R.E.M. or Sleater-Kinney happened to be free that week, wouldn't you invite them into the studio? Check out our list below, some of which you might have not even realized were made with famous backing bands.
---
R.L. Burnside – A Ass Pocket of Whiskey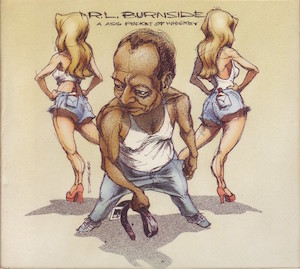 Backed by: Jon Spencer Blues Explosion
Following decades of punting around Mississippi's hill country and trading off farm work with limited-release recordings, R.L. Burnside's electric blues finally found a wider audience through the 1990 documentary Deep Blues. His in-the-garage style fit in with the DIY ethic embraced (or at least suggested) by indie and "modern" rock acts of the moment, so it makes sense that one of them—The Jon Spencer Blues Explosion—felt compelled to join him in the studio. Their mutual use of growled, yelped vocals and snarling riffs feels almost effortless, serving to lift up Burnside to his highest acclaim and give legitimacy to JSBX, who had often been considered blues outsiders at best and mimics at worst. – Adam Blyweiss
---
Johnny Cash – Unchained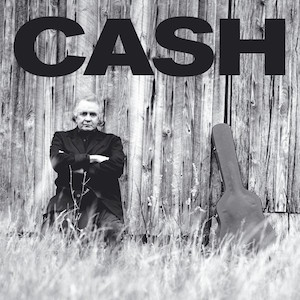 Backed by: Tom Petty & the Heartbreakers
Producer Rick Rubin and the American Recordings series acquainted Johnny Cash with younger audiences, and reintroduced him to longtime fans, not just as a country star with wisdom and gravitas (things that had been largely absent from his work through the 1980s) but as an elder statesman of musical Americana writ large. The strategy of having Cash record solo and unvarnished in 1994 pulled them in; more traditional studio sessions would keep them there beginning in 1996. We tend to forget that no less a band than Tom Petty and the Heartbreakers joined him there for album number two. Cash's presence and keen performance sense on songs like Dean Martin's "Memories are Made of This," Soundgarden's "Rusty Cage," and a cult-classic take on Geoff Mack's "I've Been Everywhere" expanded to fill rooms, shunting Petty and his mates into the collective role of merely tight, competent session players. Merely. – Adam Blyweiss
---
Elvis Costello – My Aim Is True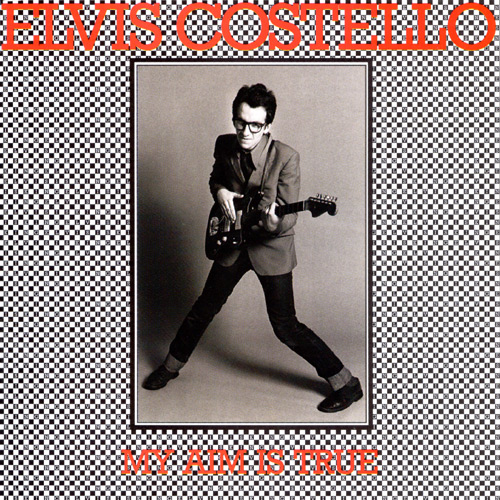 Backed by: Clover (a.k.a. The News)
Elvis Costello has played with a number of notable bands over the years—The Attractions, The Imposters (featuring a pair of Attractions) and more recently The Roots. Yet his debut found him in the company of a then little known, choogling Bay Area rock band called Clover, who would find fame a few years later as Huey Lewis and the News. Lewis himself isn't on the record, but guitarist John McFee, bassist John Ciambotti, drummer Mitch Howie and keyboardist Sean Hopper fill out Costello's acid-tipped new wave anthems with a loose, freewheeling sensibility. This isn't the punchy punk rock sound of This Year's Model, but something with a bit more classic rock swing in highlights such as "Less Than Zero" and "Mystery Dance." But even the bluesy punk rock backing couldn't mask the venomous wit of "Waiting for the End of the World" or "(The Angels Wanna) Wear My Red Shoes." – Jeff Terich
---
Nick Drake – Bryter Layter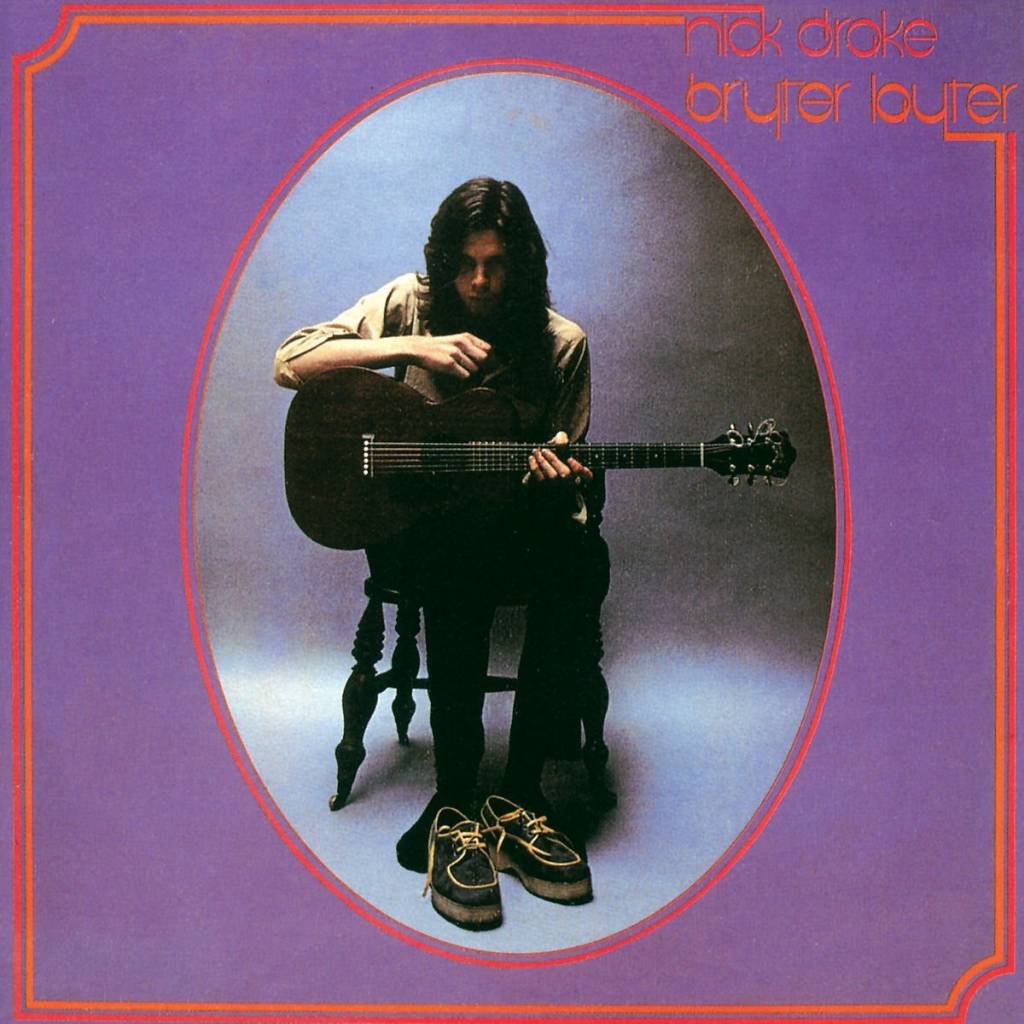 Backed by: Fairport Convention
Most listeners' natural inclination is likely to envision British singer/songwriter Nick Drake as a solitary figure playing stark, solo acoustic songs—which was certainly the case on his final album, 1972's haunting Pink Moon. Yet its predecessor, 1970's Bryter Layter, found his intricate and beautiful art-pop songs wrapped in gorgeous arrangements with Fairport Convention's rhythm section at the backbone, and with occasional accompaniment from the band's guitarist and vocalist Richard Thompson. Dave Pegg and Dave Mattacks provide the foundation for most of these songs, through truth be told this is something of a who's who of 1970s session ringers, including Beach Boys collaborators Ed Carter and Mike Kowalski and The Velvet Underground's John Cale. Drake's the architect behind these stunning melodies, but it takes a team effort to bring them to life. – Jeff Terich
---
Bob Dylan & The Band – The Basement Tapes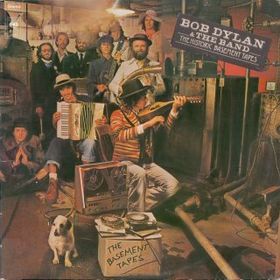 Backed by: The Band
The recordings Bob Dylan made in Woodstock, New York in 1967 were a source of mystery for years. Made during the 18-month gap between Blonde and Blonde and John Wesley Harding, the sessions with Dylan's backup band, about to formerly be known as the Hawks, were more like a casual collaboration. Dylan, recuperating from his 1966 motorcycle accident, was questioning the nature of his unexpected pop stardom and searching to regain control of his narrative. The Band had relocated to nearby West Saugerties, three of them moving into a large house anointed "Big Pink." They began informally recording covers, but Dylan's restless creativity and the Band's building ambition soon produced more than a handful of originals. The relaxed atmospheres of Dylan's home studio and Big Pink gave the sessions the feel of a laid-back jam session, but with concise and structured songs that countermanded Dylan's historic mid-60s work. The Basement Tapes remained commercially unavailable except as bootlegs until 1975, when they were treated with light overdubs and nonchalantly released six months after Dylan's comeback Blood on the Tracks. No doubt Dylan was happy to deflate his mythology and the Band were perfect foils, but several of the songs—"Tears of Rage," "Million Dollar Bash," "You Ain't Goin' Nowhere" and "This Wheel's on Fire"—are low-key classics from both artists' catalogs. – Paul Pearson
---
Charlotte Gainsbourg – 5:55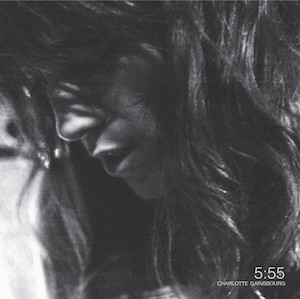 Backed by: Air
Charlotte Gainsbourg made a somewhat unremarkable debut in 1986 with Charlotte For Ever, produced by her father, Serge Gainsbourg (following their provocative yet nonetheless successful troll of a single, "Lemon Incest" the year prior). Though for nearly two decades afterward, she mostly focused on her acting career over music, initially reluctant to pursue more recordings after the death of her father. But with 2006's 5:55, Gainsbourg found a perfect pair of collaborators in Nicolas Godin and Jean-Benoit Dunckel, better known as French electronic duo Air. The duo provide a lush and gorgeous atmosphere for Gainsbourg's sublime and airy (heh) vocals, from the shimmering piano and bass grooves of the title track to the ethereal chamber pop of "Tel Que Tu Es." Air aren't the only notable architects behind 5:55 either—Pulp's Jarvis Cocker and The Divine Comedy's Neil Hannon are each among the co-writers on the record. – Jeff Terich
---
The Go-Betweens – The Friends of Rachel Worth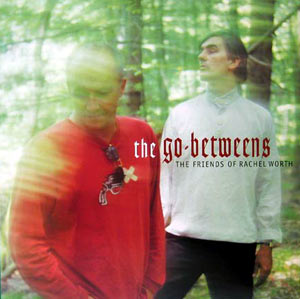 Backed by: Sleater-Kinney (and Quasi's Sam Coomes)
When songwriting partners Grant McLennan and Robert Forster reconvened as The Go-Betweens for the first time in over a decade for 2000's The Friends of Rachel Worth, the Australian jangle pop icons enlisted an unexpected team of musicians to fill out their sound: Pacific Northwest punk trio Sleater-Kinney, along with drummer Janet Weiss' musical partner in Quasi, Sam Coomes. There's no mistaking whose record this is—Forster and McLennan's jangle-pop melodies and vocal harmonies draw a direct line back to the group's previous album, 1988's 16 Lovers Lane. Yet it's in moments like the raw guitar sound of "The Clock" in which the mark of guitarists Corin Tucker and Carrie Brownstein is unmistakable. – Jeff Terich
---
Jay-Z – Unplugged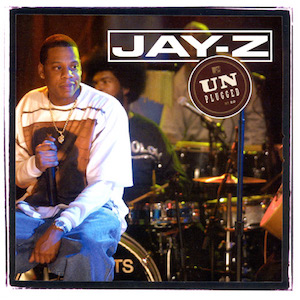 Backed by: The Roots
It's pretty simple—if you want to put on the best possible live show, you hire the Roots as your band. Make no mistake, the always charismatic Shawn Carter would have made his MTV Unplugged performance a memorable one no matter what—starting off with a joke about "Jay-Z's poetry reading" pretty much sets the listener up for Jay at his most fun and casual. But the music itself is locked in, in the pocket, and grooves like hell. It's not like songs like "Ain't No Love (Heart of the City)" didn't already go hard, but when Philly's finest are the ones handling the material, the trip through the catalog is just going to be that much funkier. – Jeff Terich
---
Palace Brothers – There Is No-One What Will Take Care of You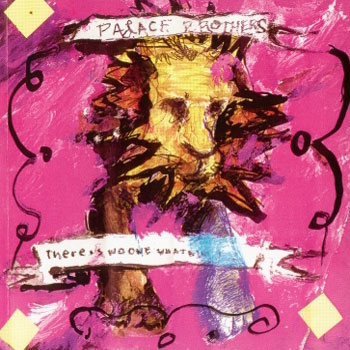 Backed by: Slint (three-quarters of them, anyway)
Slint hasn't made a record since 1991's Spiderland, a record that's inspired a great deal of mythology and lore. But three-quarters of them did, in fact, make another record together, backing none other than Will Oldham, who incidentally took the photo of the group in the water on that LP's cover. The first record Oldham released under the Palace (Brothers) moniker, There Is No-One What Will Take Care of You finds every member of the group save for David Pajo engaged in the ragged country procession, looser, rootsier and without much of a hint of the taut, rhythmic precision that made them underground icons, but this album proves they can country-rock with the best of them. – Jeff Terich
---
Warren Zevon – Sentimental Hygiene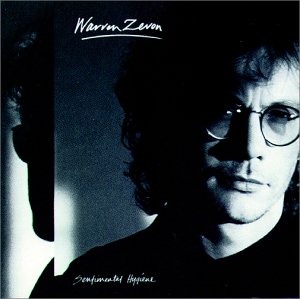 Backed by: R.E.M.
Eight of the ten songs on Warren Zevon's sixth solo album were recorded with the instrumentalists in R.E.M.: guitarist Peter Buck, bassist Mike Mills and drummer Bill Berry. Sentimental Hygiene was Zevon's first album in five years, a time that saw him get dropped from Asylum Records and slip into a well-documented drug and alcohol addiction before receiving treatment in 1984. R.E.M.'s backing pulled Zevon out of the adorned California rock he'd been mildly subverting for years, giving him a nervous, almost raucous edge that matched his sardonic tendencies. Zevon put himself under the microscope with songs about the anxiety of drug-addled stardom ("Trouble Waiting to Happen"), the two-faced music industry ("Even a Dog Can Shake Hands"), and overall dread ("Bad Karma," with backup vocals by R.E.M. singer Michael Stipe). Best of all is the hilarious "Detox Mansion," which mocks Zevon's underdog status among the brighter lights of a celebrity treatment center ("I been rakin' leaves with Liza/Me and Liz sweep up the yard"). Sentimental Hygiene didn't restore Zevon to the accidental fame "Werewolves of London" gave him, but it re-established his relevance and influence on what was being bandied about as "modern rock" at the time. The union resulted in another album of salty blues and rock covers under the name Hindu Love Gods in 1990. – Paul Pearson
---
Support our Site—Subscribe to Our Patreon: Become one of our monthly patrons and help support an independent media resource while gaining access to exclusive content, shirts, playlists, mixtapes and more.