Tom Skinner – Voices of Bishara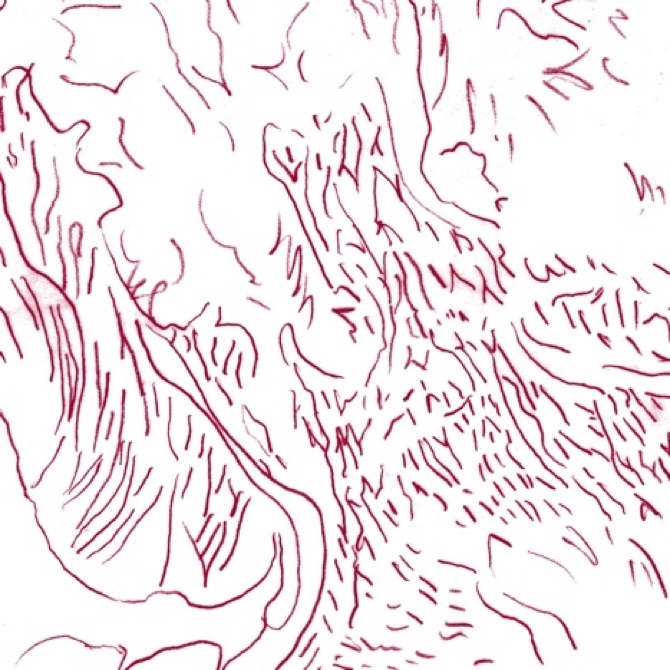 In a 1980 interview with the late jazz cellist Abdul Wadud, speaking on his pioneering use of the cello, Wadud declared the following: "I hope there will be more who take [the cello] further and do more things, because the instrument needs it. As it is, the people who are out there playing don't get the recognition they deserve." The title of Tom Skinner's debut record is a nod to Wadud's rare 1978 album, By Myself (privately pressed by Wadud's label, Bisharra), and dutifully fulfills the cellist's wish. Within the spiritual ensemble of Voices of Bishara, Skinner has found space for the cello, often doubling the bass player's plucked lines and occasionally drifting into bowed legato detours. Thanks to the deft and varied playing of Kareem Dayes, this inclusion only adds to the unique sound of the mini-album. With both Nubya Garcia and Skinner's former Sons of Kemet bandmate Shabaka Hutchings on dual tenors, Dayes on cello, and Tom Herbert on bass, Skinner has assembled a super-group of the ever-vibrant London jazz scene.
It may seem odd to begin a review of a renowned drummer's work with a paragraph about a cellist. But Skinner himself begins proceedings on "Bishara" with the instrument. Over a repeating, regal phrase, Skinner introduces bubbling, cascading drums before allowing one of the saxophones to soar freely. Given the track's spiritual, hypnotic tone and a blisteringly powerful performance from Hutchings, it's hard not to recall the hoarse, expressionistic style of the recently-passed Pharoah Sanders. In both the emphatic and frenzied soloing and the mantra-like instrumentation, iconic works like 1969's Karma come to mind. It's a truly remarkable start to the record.
"Red 2" takes a surprising turn towards an almost cinematic style. Once Nubya Garcia's flute enters the frame, the track starts to feel like the soundtrack to a shadowy noir film. After the unrestrained spiritual jazz of "Bishara," it's an intriguing shift into a more composed, claustrophobic territory. With its interplay of woodwinds and strings, its subtle dissonance, and its off-kilter percussion, it may remind some of the film scores of Skinner's recent collaborator Jonny Greenwood. Tellingly, Skinner and Hutchings both worked on Greenwood's score for 2012's The Master, the score this most closely resembles. It's a moody, gripping listen, full of anxious foreboding.
The following track, "The Journey," is an infectious groove, full of staccato saxophone bursts and in-the-pocket rhythms from Skinner, Herbert, and Dayes. There is also a moment here for Dayes to solo, again recalling the boundary-pushing techniques of Abdul Wadud. The track marks another progression in the record. We have moved from spiritual power to cinematic unease to a funkier, tighter feel.
Skinner makes another shift with "The Day After Tomorrow," a loose, twisted composition. With Garcia and Hutchings' slurring saxophones and slinky phrasings, it feels like a warped deconstruction of swing-era jazz. But from this old-timey feel, we move to the modern, hip-hop- adjacent beat of "Voices (of the Past)". Though there are touches of it beforehand, this is the closest Skinner comes to fellow drummer Makaya McCraven's "organic beat music". Where before the studio effects and edits are subtle, here they are pronounced and audible, occasionally forming a kind of sound collage. With Skinner's bombastic playing and what sounds like a dusty keyboard sample in the mix, this is clearly the hip-hop-inspired section of the record. The closer, "Quiet as it's kept", allows for Hutchings' bass clarinet to take centre stage. The interplay between Skinner and Hutchings is thrilling, a testament to the musical ties they've developed over nearly two decades of collaboration.
Voices of Bishara is a terrific affirmation of what makes Skinner so interesting as both a drummer and now a composer. The tracks may drift at different times into hip-hop, funk, or free jazz, but Skinner never does so in a way that seems jarring or forced, instead filtering the styles through his own distinct rhythmic sensibilities. It's a thrilling, lively record and one of the best jazz releases this year.
---
Label: Nonesuch/International Anthem/Brownswood
Year: 2022
---
Similar Albums:
Noah Sparkes
Noah Sparkes is a UK-based culture writer specialising in film, TV, and music. With a particular interest in the intersection of culture, politics, and history, Noah has written in a variety of outlets.