Treble at 10: Our favorite concerts/shows of the last 10 years
As part of our 10th anniversary celebration, we're doing a handful of surveys of notable events, items and phenomena that left an impact on our staff, one way or the other. This week's team-building exercise is a discussion of our favorite live shows of the past 10 years. Some were loud, some were danceable, some were a last chance to see an icon. But all of them were memorable in some way or another. Entry is free, general admission, standing room only.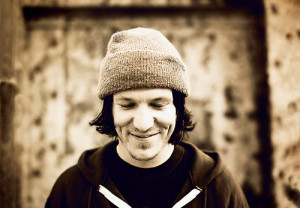 Elliott Smith @ Field Day Festival – Long Island, N.Y. (2003)
In June of 2003, I made the conscious decision to soften my anti-music festival stance and purchased a ticket to Field Day Fest in Long Island (author's note: I realize that gambit seems odd given the fact I recently just traveled from New York to Colorado specifically to attend a music festival which I wrote about for this site. But overall, I loathe music festivals. Do I contradict myself? Very well, then I contradict myself). The event was billed as a two-day affair being held on a massive amount of acreage in rural Long Island. Thirty-five bands were to perform, and the lineup was to include: Radiohead, Blur, the Beastie Boys, Beck, Interpol, and the always promised MORE! Camping was to be allowed on the grounds, and it was also encouraged. It seemed like an amazing way to start the summer, and my friends were more than happy to indulge this sentiment.
Then the festival, a mere three days before it was to begin, was canceled. Hours later, it was back on. Hours after that, canceled again. Finally, a compromise was reached. The festival was to be moved from a Suffolk County farm to … Giants Stadium, which if you squint really hard from a faraway distance, still looks nothing like farmland. The weekend long event was paired down to one day. The main stage would be on the field while a smaller stage for lesser known acts would be set up in the parking lot. The lineup now boasted 16 acts as opposed to 35+, but the heavy hitters were still intact: Radiohead, Blur, the Beastie Boys, Beck, and someone who would turn out to be the most important performer of the day, Elliott Smith.
That Saturday, the rains started and never seemed to cease; it was the kind of weather that made you glad you wouldn't be using the earth as your pillow come evening. The festival did indeed trudge on, but not without its fair share of technical and physical problems (the most visible being Beck's injury sustained during Blur's performance which left him incapable of performing. As it is now 10 years later, we all know that he turned our alright save for the scientology thing). By early evening, my friends and I decided to brave the rain of the uncovered second stage for Elliott Smith's set. The atmosphere was almost too perfect that it was borderline absurd: A couple hundred fans of varying dampness huddled together near a tiny stage with only the saddened strums of a weary headed songwriter and the percussive pings of precipitation hitting ponchos to be heard. It was an environment of almost complete reverence as very few onlookers talked throughout. Instead we all opted to remain silent in our misery and contentedness, as the master of the former played a set that ran the gamut of his career, and even featured two songs from his soon-to-be posthumous release, From A Basement On A Hill. Throughout it all, Smith seemed guarded, but ultimately, happy.  He cracked obvious jokes concerning the weather, and embraced mistakes that were made within his own set. After close to an hour's worth of material, he concluded with the confessional "Say Yes" from his breakthrough 1997 effort either/or, and more than a few crowd members were happy to join in the whispered sing-along whether a sound left their lips or not.
Less than 5 months later, Elliott Smith would take his own life in an amazingly gruesome fashion. I'd like to say this performance would stand out regardless of that fact, but I really can't say for sure. All I can say is I am glad I braved the rain and my preconceived notions of comfort that day to see him. And I am glad that he did the same. – Kevin Falahee
---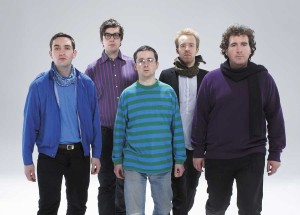 "Making Time" Party w/ The Rapture, Hot Chip – Philadelphia, PA (2006)

In the last 10 years my involvement with and access to music grew exponentially, especially when it comes to getting to see performers in action. If there was ever an unforgettable single concert for me, it would have to be the November 2006 edition of DJ Dave P's Making Time party in Philadelphia, featuring The Rapture and Hot Chip. The former group were still capitalizing on the wave generated by "House of Jealous Lovers" and were promoting new album Pieces of the People We Love; all I knew about the latter group was a debut album I had hated, Coming on Strong, and yet they were somehow the last band of the night. Wouldn't you know it, not only did The Rapture keep the indie-dance kids pogoing nonstop, but Hot Chip played a bunch of stuff from sophomore effort The Warning that was received warmly, and frankly knocked down what was left of the building. Combined with three different floors of DJ sets from Dave P and his friends, and having nearby girls pee in drink cups and ask me for drugs, this is probably about as close as I might ever get to a Studio 54 or Limelight experience.- Adam Blyweiss
---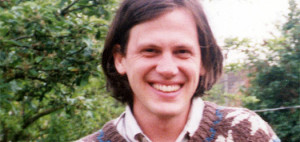 All Tomorrow's Parties I'll Be Your Mirror 2011 – Asbury Park, New Jersey

I have to also acknowledge the festivals I began to attend during this period, including some with landmark individual shows like Daft Punk debuting their pyramid at Coachella 2006. The one complete festival that really took my breath away it was I'll Be Your Mirror 2011 put on by All Tomorrow's Parties in Asbury Park, New Jersey. It brought together intimate venues, rare and reclusive artists, intriguing related events, and unprecedented commingling of fan and celebrity in a relaxed setting. It's not every day you get the chance to win money from Shellac's Steve Albini and Neutral Milk Hotel's Jeff Mangum in a poker game, watch Chuck D play with Portishead, have bands reunite in a bowling alley, or cross paths with directors and comedians in oceanside lodging. That takes at least a weekend. – Adam Blyweiss
---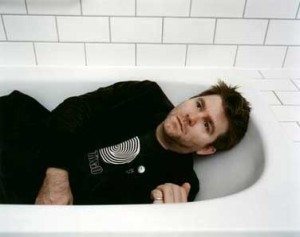 Arcade Fire/LCD Soundsystem @ Coachella – Indio, CA (2007)
Of all of the phenomenal shows I've seen over the last ten years, few compare to the magic of Coachella '07 and that's largely due to galvanizing sets from Arcade Fire and LCD Soundsystem. My expectations for Arcade Fire were great; I was in love with their records and they had built up quite a reputation around their live performances. And they definitely delivered, putting on a show that was colossal and exciting. The performance underscored why they are one of the few bands to emerge in the last decade so clearly designed to headline these kinds of festivals. Leaving the main stage and heading over to the tent where LCD Soundsystem was scheduled, I wondered how they would fare given the phenomenal set I had just witnessed. I had nothing to worry about as they managed to completely blow away my expectations with a set that was as intense as it was fun. Bringing an unreal energy level to the event, there wasn't a person in the entire tent that wasn't dancing. "All My Friends" was such a euphoric experience, it could have lasted another 20 minutes and I don't think anyone would have complained. Perhaps it's no coincidence these two bands decided to tour together later that year; that tour was essentially a traveling highlights reel of the festival. – Chris Karman
---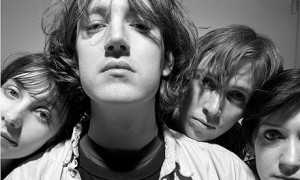 My Bloody Valentine @ Roseland Ballroom – New York, NY (2008)
For so many years I'd played My Bloody Valentine songs at full blast — in my bedroom, in my dorm, in the car, at other people's parties — and in 2008, I'd finally hear the reunited band play those songs in person. I'm paying for it still today. The signs everywhere said "My Blood Valentine recommends earplugs." They weren't messing around. Earplugs were given out free at the entrances of the Roseland Ballroom and were available in cardboard boxes throughout the venue. As soon as "I Only Said" kicked in, I was struck by how much they sounded just like the album and how much it felt like the rhythm section was in my lungs.
This is still the loudest show I've ever been to. For so long, My Bloody Valentine was ethereal, nearing spiritual, ineffable, but at that moment they were also visceral, thudding, overwhelming in a way that the music on its own couldn't be. My Bloody Valentine obliterated me with sound. They made me feel like one of their album covers in the best possible way. Occasionally I'd remove the earplugs to sample the music at full blast. I've never been in a tornado, but I imagine that what I felt would be similar to peeking my head out of the storm cellar doors when the gale outside was at its worst.
A few songs before the end of the show, I dropped my earplugs and couldn't find them. This wasn't so bad until they closed with "You Made Me Realise," which included an extended noise freakout — like locusts and the apocalypse, I'd describe to a friend later — before closing with the main riff. My hands were clamped to my ears, the noise seeped through, and yet I was determined to stay until the end even if it got unbearable. I did, and my hearing was muddy for days.
A friend told me (and I haven't checked if it's true) that when you hear a sudden ringing, it's one of the hairs inside the ear dying. Once the ringing stops, you'll never be able to hear that frequency again. Maybe it's just me getting older, but I notice that my ears have rung more since that My Bloody Valentine show. Rather than just ringing, I'd like to think my ear hairs are screaming the following before they go: "It was worth it! I regret nothing!" – Hubert Vigilla
---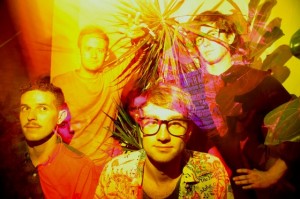 Jamuel Saxon (New Year's Eve show) @ The Treehouse – San Diego, CA (2011)
I was probably the only one who wasn't faded off my face when San Diego electro-popsters Jamuel Saxon played a wild and crazy New Year's Eve set some time after midnight on January 1, 2011. The audience was fucked up, the band was fucked up, and the sound was definitely fucked up: At one point, frontman Keith Milgaten started running his vocals and the backing track through some distortion filter or something, mashing the keyboards haphazardly while drummer Jayson Ehm (and some others) laid out a beat like a bunch of preschoolers armed with pots and pans. Some of the revelers have thought back to this night and remembered great music, but I know the truth: This show was a god-damn, drunken, molly'd-up train wreck. But you know what? It was the most beautiful, euphoric train wreck I'd ever seen. Everybody was happy, having a good time, and sweaty as the dickens. It felt so damn good, and I'm just glad I was drinking club soda that night, so I can remember it forever. – Peter Holslin
---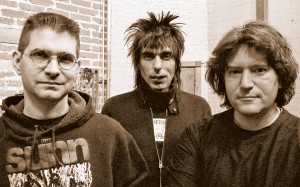 Shellac @ Radio Radio – Indianapolis, IN (2011)
Since I was a toddler when Shellac formed, and the band is known for the rarity of their stateside shows, I've been pretty fortunate to see them twice in my lifetime. Both sets were full of noisy goodness, sweaty moshpits, and the band's typical stage antics, but a 2011 show in Indianapolis takes the cake.  I (and anyone else who cared to) got to meet the band on stage after the show. Steve Albini shook my hand and Bob Weston said he liked my shirt. And what did the shirt say, you ask? The words "Someone in Louisville hates me." – A.T. Bossenger
---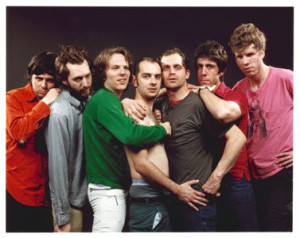 !!! @ Noise Pop Festival – San Francisco, CA (2013)
In February, I saw dance-punk funksters !!! (Chk Chk Chk) for what would have been the fourth of fifth time. Yet each time, they never lose step in their funk. The band returned to Noise Pop in San Francisco to play some tasty licks from their recently released (and awesomely titled) album, THR!!!ER, and the show, like previous performances I'd seen, was beyond phenomenal. They could make music with nothing but pots and pans, and everyone would still leave the show sweating. Among the highlights were not only Nic Offer's ridiculous dance moves, but also the debut of funky new track "Slyd" being played before an audience. What seemed like an impossible jam to play ended up being very possible and super badass. The atmosphere alone in a !!! show is just great to be around, with all sorts of people dancing in their own ways, letting loose and setting themselves free. A good 99 percent of the time you ever see this band play, you end up leaving a sauna. The real treat came when Nic Offer gave the audience a choice between hit tracks, "Must Be The Moon" or "Intensify." Everyone chose the latter and for good reason — it was a complete jam session filled with funky guitar and bass riffs, a sweet horn section, and Offer's gyrating crotch. The only downside was getting stuck in a parking garage for 20 minutes after the show. – Giovanni Martinez
---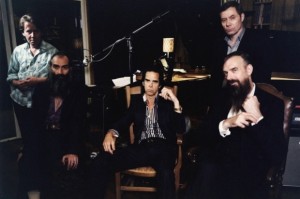 Nick Cave and the Bad Seeds @ Balboa Theatre – San Diego, CA (2013)
It's interesting how many of our notable, unforgettable concert experiences have happened just in the last year or three — perhaps it's the benefit of still being fresh in our memories. But what's even more interesting is just how long it took me to finally see Nick Cave and the Bad Seeds. My wife bought tickets to his San Diego show as a Valentine's Day present, and six months after walking out of the theater, I'm still in awe. At 56 years old, Cave has logged quite a few years of performing and recording, wreckage and revelry, and though he looks a little bit older than he did in The Birthday Party more than 30 years ago, the reckless, terrifying presence is still there. There was no opener to the show, so when the lights dimmed, the audience was treated to nothing less than a complete Bad Seeds experience. They began the set with some haunting, low-key numbers from new album Push the Sky Away, ratcheting up the intensity soon enough with that album's highlight "Jubilee Street." And from there, a mixture of elegance and sheer mayhem unfolded.
The theater was lit in such a way that Cave cast a long, ominous shadow on the wall, which added an extra dose of menace to virulent highlights like "Jack the Ripper" and "Stagger Lee." He crept close to audience members and cradled their heads in his hand, one gentleman in particular being treated to a blood curdling scream in one tense moment. And yet, for all his theatrical intensity, the nattily dressed Cave was all charm, a charismatic and humorous performer who just happened to slip into moments of unsettling ferocity. The Bad Seeds, likewise, had a presence that equaled Cave himself, the woolly Warren Ellis attacking his violin as if it were a matter of life and death, and the abrupt eruptions of organ in "Red Right Hand" making an already dark scene all the more startling.
In general, I'd be more likely to single out a smaller club show with smaller floor space and more chaos as a live highlight, but this was much different. It felt special. – Jeff Terich
You might also like: