Treble Roundtable: A big batch of Bandcamp recommendations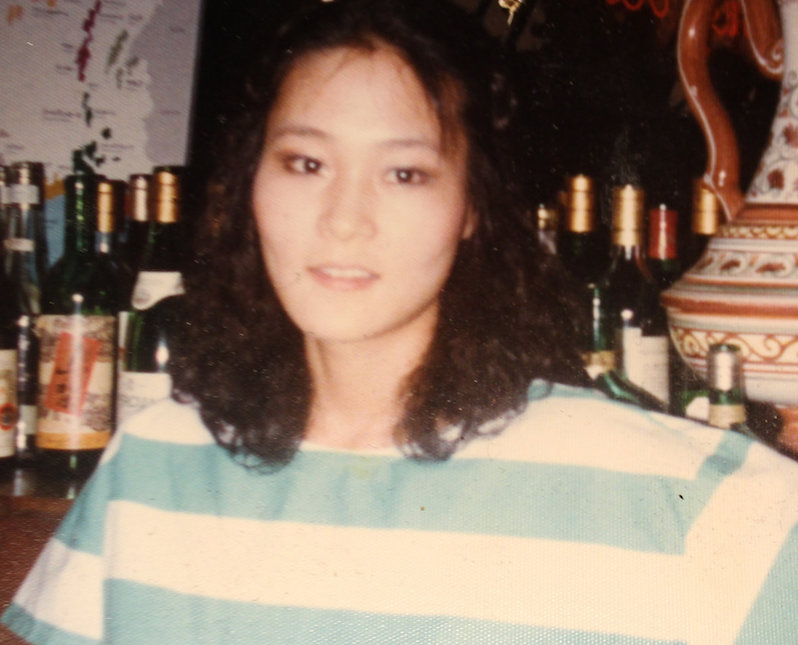 Welcome back to the roundtable, in which Treble's writers engage in a casual discussion on music, pop culture and our relation to both. Got a question for us? Feel free to send it over to [email protected] with the subject "Roundtable topic."
This week's topic: For the second time during COVID-19 lockdown and the music industry economic setbacks that come with it, Bandcamp is waiving its revenue share all day today (May 1), and will be repeating this again in June and July. So it would be a great day to support musicians by buying something that gives the money directly to them when they need it most. So we just went ahead and made this simple: What are your Bandcamp recommendations this month?
Tyler Dunston: If you're a fan of Japanese Breakfast—and even if you're not—I highly recommend checking out the early stuff. The album Psychopomp was one of the best albums of the past decade, and 2014's Where Is My Great Big Feeling? EP is an underrated gem, featuring earlier takes on songs from subsequent releases like "Heft" and a sketch that would later turn into "The Body Is a Blade." These songs are heartfelt, lo-fi, and skeletal. Not many artists give listeners such a clear window into the creative process. It's perfect bedroom dream pop for when you're sheltering in place, and it's pay-what-you-want on Bandcamp.
Also, are you digging the prog-rock grandeur of Elder's newest album Omens, but wishing it was just a bit heavier? Their 2015 odyssey Lore may be my favorite record of theirs, and now is as good a time as any to get lost in space. It was the moment Elder went from being the stoner metal band who made Dead Roots Stirring (a great record in its own right) to the band we know today. Replete with colossal riffs and many a compositional twist and turn, Lore perfectly encapsulates Elder's knack for heavy, atmospheric, psychedelic rock.
John-Paul Shiver: Veteran electronic music producer Pursuit Grooves just released The Telly Tells Tales Sample Pack. It's a sound library she's comprised over the years from recording a kick drum here, a snare hit there, from random TV shows and films. Her ambient, experimental, and funky arrangements have sprung from these sounds. Yes, I've listened to all 150 sound snippets. Trippy mechanical raw feed stuff. Just figure, while you are home, get to that album you've always wanted to make. You got the tools to match the time now.
First Word Records just added When The Sun Dips 90 Degrees, 4th Repress by Yazmin Lacey to Bandcamp. This EP put this Nottingham, UK-based vocalist in my life. By the power of Zeus: It's a good thing. Her lyrical phrasing, part Badu attitudinal but all candid and quotable, carries an unruffled UK "sort it" swag. The Brownswood Future Bubblers graduate flaunts no cheap or flashy vocal acrobatics here, just grown folk measured pace. There is a Soulquarians producer shorthand in effect on this release. Vibing and building take preference over rushing. From the direct "Something My Heart Trusts" she wastes no time stating facts coolly: "You won't shut the fuck up / And I won't let you in / Something's got to change this is sink or swim / So meet me in the middle."
And just like clockwork a new Kaidi Tatham project In Search Of Hope scheduled for May 8th release, just became available for purchase May 1. Listen anytime the "Herbie Hancock" of broken beat wants to drop a joint, buy it, and prep for groove.
Adam Blyweiss: Across my years in music-related industries (broadcasting, journalism, retail), there's one label that I hooked up with that's been relentless and yet not overbearing in it's synergistic promotion of new work and legacy releases. Currently based in Portland, Oregon, Sam Rosenthal's Projekt imprint is approaching four decades of evangelism for darkwave, gothic rock, and other genres detailed with eyeliner and draped in lace and leather. Featuring a clutch of titles from his own project Black Tape for a Blue Girl and ambient veterans like Steve Roach and vidnaObmana, their Bandcamp regularly offers free downloads of spaced-out demos, compilations, and older albums.
Jeff Terich: We do the best we can to cover as much music as we can throughout the year, but stuff always slips through the cracks, and to be honest, the last six or seven weeks (who even knows at this point) have us a little messed up. So you'll forgive us for somehow letting R.A.P. Ferreira's Purple Moonlight Pages slip through the cracks. Formerly known as milo, the Nashville rapper's latest is a heady but breezy, jazzy but dense set of rap abstraction that reminds me that I needed to get my on-repeat hip-hop record for the summer, and yep, this is the one.
I've also been listening to a lot of ambient music over the past few weeks, naturally, as the need for something soothing has been overwhelming, to say the least. I've found that the dreamlike, surreal atmosphere of Midori Takada's Through the Looking Glass scratches that particular itch. And Jon Hassell's Vernal Equinox, which finds the meeting place between jazz, ambient and a kind of eerie, dark, primitive pulse. (While you're throwing some money toward Hassell, consider also contributing to his GoFundMe—the composer's in ill health and in need of some assistance.)
On the note of ambient, or rather drone, I've become utterly transfixed by Nurse With Wound's Soliloquy For Lilith. One of Stephen Stapleton's most accessible releases, albeit one of his longest at six 17-plus-minute tracks plus bonus tracks, the collection is abrasive yet meditative, not soothing per se but far more hypnotic than noise or industrial typically is. Let it take you somewhere.
One of the labels that's been consistently putting out great, boundary breaking jazz over the past few years is International Anthem, and the Chicago label is on a ridiculous hot streak this year, with everything from Jeff Parker's sentimental jazz-funk fusion to Irreversible Entanglements' fiery protest free-jazz.
And while we're talking about labels we love, I'd be remiss not to mention Wharf Cat, yet another imprint with a roster worthy of envy this year, including some spectacular new albums from Bambara and P.E.
Langdon Hickman: Picking just one record to recommend on Bandcamp's vast archives is much, much harder than producing a nearly endless list of genre-amorphous masterpieces, but if I had to pick one and only one, it's Kayo Dot's Dowsing Anemone With Copper Tongue. Kayo Dot are, in short, a perfect band, and while I love a great deal of their work, this is their masterpiece. They are situated in a no-man's land of progressive and experimental music, drawing in one stretch from noise like Merzbow, another the death-gazing and claustrophobic symphonic prog of groups like Univers Zero and Magma, another the reveries of early post-rock bands like Bark Psychosis and Talk Talk. This album is nearly 15 years old and I remember ordering it brand spanking new off of a badly coded web portal the day it came out, a teenage prog fan picking up weird records with pocket change shipped straight to by parents' house. This record still contains that impossible magic, comfortably ranking for me as one of the greatest progressive records of all time, up there with Floyd and Yes and King Crimson and all the other greats. Especially check out "____ On Limpid Form", one of my top 5 songs of all time.
(Honorable mention: The Tea Club, If/When)
---
Support our Site—Subscribe to Our Patreon: Become one of our monthly patrons and help support an independent media resource while gaining access to exclusive content, shirts, playlists, mixtapes and more.