Uniform and The Body team up for collaborative album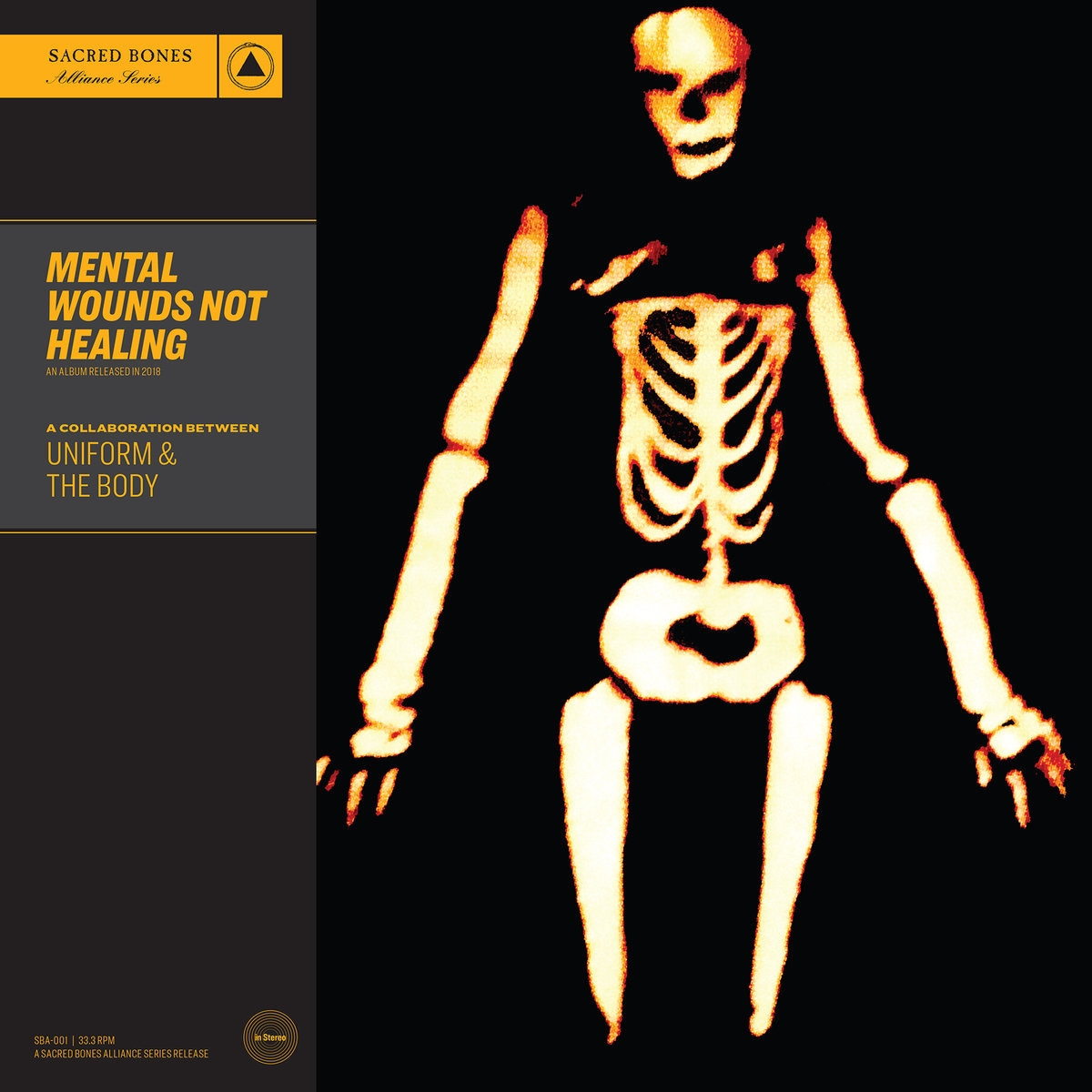 Industrial noise-makers Uniform and shape-shifting sludge iconoclasts The Body are teaming up. On June 8, the two bands will release the collaborative album, Mental Wounds Not Healing via Sacred Bones. The title comes from Ozzy Osbourne's "Crazy Train," for trivia-loving metalheads. Today, they've released the first single from the project, titled "Come And See," and it's as heavy and menacing as you'd expect from these two bands. It's gnarly stuff. Listen to it below.
The Body have just released I Have Fought Against It But I Can't Any Longer. Uniform's last album was 2017's Wake In Fright.
Uniform and The Body Mental Wounds Not Healing tracklist:
1 – Dead River
2 – The Curse of Eternal Life
3 – Come and See
4 – The Boy With Death in His Eyes
5 – In My Skin
6 – We Have Always Lived in the Castle
7 – Empty Comforts
Uniform's "The Killing Of America" is featured on our list of 10 Essential Sacred Bones tracks.