Watch The Cure's complete 40th anniversary live set from Summer Time festival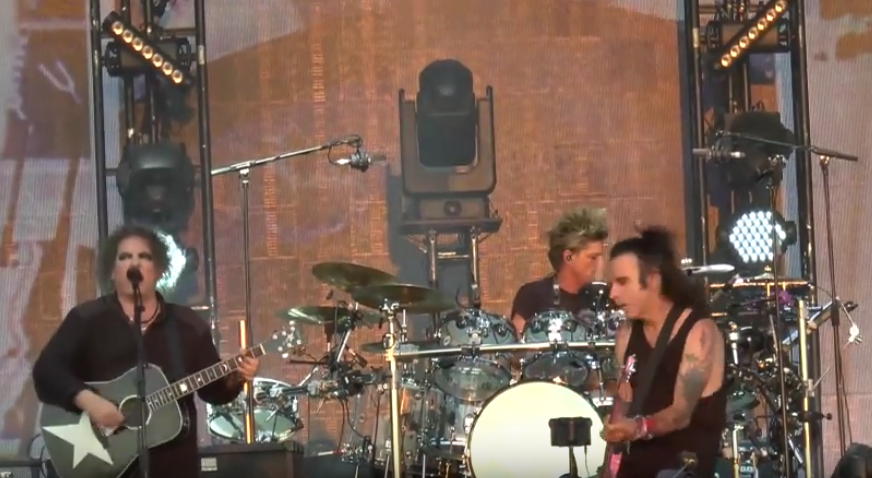 Over the weekend, The Cure headlined the UK's Summer Time festival in London at Hyde Park, which is just a few days shy of the 40th anniversary of their own live debut. Slicing Up Eyeballs points out that the full concert has been posted online, which finds the band playing a career-spanning set that includes highlights from Disintegration, The Head on the Door and other classic albums. Their encore also included a number of early singles, including "Boys Don't Cry," "10:15 Saturday Night," "Jumping Someone Else's Train" and "Killing An Arab." Watch the full set below.
The Cure Hyde Park setlist:
Plainsong
Pictures of You
High
A Night Like This
The Walk
The End of the World
Lovesong
Push
In Between Days
Just Like Heaven
If Only Tonight We Could Sleep
Play for Today
A Forest
Shake Dog Shake
Burn
Fascination Street
Never Enough
From the Edge of the Deep Green Sea
Disintegration
Encore:
Lullaby
The Caterpillar
Friday I'm in Love
Close to Me
Why Can't I Be You?
Boys Don't Cry
Jumping Someone Else's Train
Grinding Halt
10:15 Saturday Night
Killing an Arab
The Cure's goth trilogy is featured on our list of 10 Essential Album Trilogies.