Watch the mesmerizing new Björk video for "Ovule"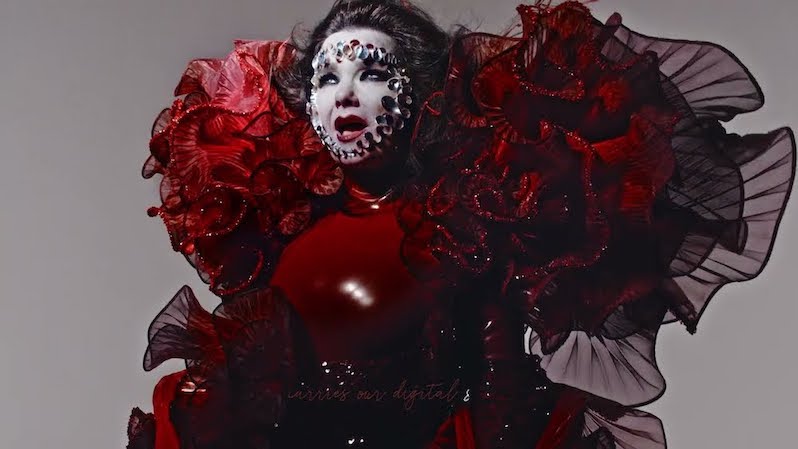 At the end of the month, Björk releases her new album Fossora. And today, she's shared a video from the album, for new song "Ovule." The video is directed by Nick Knight, who also directed the video for "Pagan Poetry" from 2001's Vespertine. Watch it below.
Björk released a statement about the song on social media:
ovule for me is my definition of love
it is a meditation about us as lovers walking around this world
and i imagine 2 spheres or satellites following us around
one above us that represents ideal love
one below us representing the shadows of love
and we ourselves walk around in the third sphere of real love ,
where the everyday monday-morning meet-in-the-kitchen-love lives in
Fossora follows 2017's Utopia. It's one of our most anticipated albums of the fall.
Björk's 1996 album Telegram is featured on our list of 10 Essential Remixed Albums.