Windy & Carl : Allegiance and Conviction
Stop me if you think you've heard this one before: Boy meets girl. Boy and girl marry, amass an impressive record collection, and form a band, sculpting dazzling waves of sound out of guitar noise. But the similarities between Yo La Tengo and Windy & Carl end there—where Ira Kaplan and Georgia Hubley (and loyal third wheel / bassist James McNew) have enjoyed widespread acclaim with their warm and fuzzy indie rock songs, Carl Hultgren and Windy Weber's chilly, hypnotic ambience has drawn a much smaller cult of listeners. They spend more time running their Dearborn, Mich. record store, Stormy Records, than they do playing music.
Windy & Carl reemerge from the cold—or, more accurately, return to it—with Allegiance and Conviction, their first album since 2012's We Will Always Be. Don't be fooled by the title; despite the turmoil of the times in which it was recorded, Allegiance and Conviction is hardly a political album. It is, however, Windy & Carl's best record since 2001's Consciousness, as well as the shortest and most adventurous in their discography.
Allegiance and Conviction kicks off with one of the most jarring sounds I've ever heard on a Windy & Carl record: an understandable human voice. "I'm in plain view / Out looking for you," Weber intones ominously over a rumbling bass. (Even when it can't be understood, Weber's singing can be heard on nearly every song on Allegiance and Conviction.) Hultgren's familiar shimmering guitar eventually comes into clarity, but that lead-in to "The Stranger" sticks with you through the rest of the track—even after Weber's voice fades away, you keep your guard up. The song is a great introduction to the album, but it's also a stimulating reintroduction to Windy & Carl, and it suggests that Allegiance and Conviction won't just sound like the couple trying to pick up where they left off eight years ago.
If there's such a thing as a "classic" Windy & Carl sound, it only appears on "Moth to the Flame", a majestic slow-burner that would easily fit on a playlist alongside Antarctica or Depths' best songs. Chilly pinpricks of guitar gradually melt into pools of reverb; listening to it feels like watching frosted grass thaw in sunlight. Clocking in at nine minutes (it's the lone track on Allegiance and Conviction to break the seven-minute mark), "Moth to the Flame" is a reminder
of what Windy & Carl can accomplish when they give themselves a bigger canvas to paint on, but within that lengthy runtime, dreaminess never tilts over into sleepiness.
On that note, Allegiance and Conviction is also the closest that Windy & Carl have ever come to straight-up dream pop. For a few seconds, the bass and keyboard at the start of "Recon" suggest an ambient cover of Van Halen's "Jump" (let me be clear: this would be terrible) before Hultgren's guitar takes the track in a much more appropriate direction. The keyboard continues ringing throughout the track, giving the sensation that it was recorded in a church, and combined with Hultgren's guitar and Weber's indecipherable vocals, it sounds like something the Cocteau Twins might have made if they'd followed up the percussion-free Victorialand with a push further into ambient territory. Later, "Alone" is one of the loudest songs the duo have ever written, shaping waves of guitar feedback into a buzzing, oceanic roar that would be appealing to fans of Fennesz or even shoegaze bands like Slowdive.
"Will I See Dawn," the very next track, is its inverse—if "Alone" sounds like being caught in a sonic downpour, "Will I See Dawn" sounds like beholding it from the other side of a window. The wall of distortion is pushed to the background of the track, creating an agitated yet quiet space for a keyboard's gentle tones to glimmer within. "Alone" and "Will I See Dawn," taken together, offer a fascinating study in contrasts, how emptiness can be just as effective as noise at conveying sturm und drang.
Closer "Crossing Over" is the sound of those storm clouds parting, Weber wrapping a circular bass riff around Hultgren's guitar as she sings about running through trees, hearing a dog bark, falling to her knees in a clearing as snow falls. She's left behind whatever underground she sang from on "The Stranger"; she has returned to our world, one full of light and sound.
---
Label: Kranky
Year: 2020
---
Similar Albums: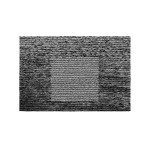 Grouper – Grid of Points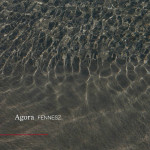 Fennesz – Agora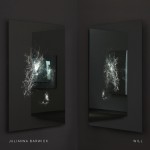 Julianna Barwick – Will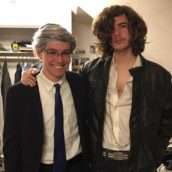 Jacob Nierenberg
Jacob Nierenberg is a man of contrasts: a Pacific Northwesterner who carries an umbrella, a pacifist who enjoys the John Wick movies, an idealist who follows politics. Scarcely a day goes by that he doesn't talk with his best friend (and fellow Treble contributor) Tyler Dunston, the Jim Morrison to his Bernie Sanders.