Yaeji's rise through electronica has come during a period of massive struggle, as well as massive restraint in the face of it. Her first hyperpop tracks arrived at the start of the Trump administration, and her first mixtape dropped in the spring of 2020 in advance of Black Lives Matter protests and COVID-fueled anti-Asian sentiment. Pandemic isolation and technological overreach piled onto Yaeji's growing frustration with the binds her Korean upbringing placed on personal expression. As we reach the midpoint of her proper debut album With a Hammer, she offers up a telling lyrical whisper in the background of "Done (Let's Get It)" that's the LP's shorthand theme: "I wanna wanna be a mess."
Starting with the album title and title song, Yaeji makes multiple references to breaking through or controlled destruction in order to overcome exasperating limitations. She seems to address the pandemic specifically in a few spots, lamenting in "Ready or Not," "Laying in one place/I feel suffocated," while relaying in the title track, "There were days I gave up/And put a mask on my face brain and heart/To take a break from the truth/To take a break from the false." But the situations and targets elsewhere on With a Hammer are open to wide interpretation: avatar objects (nature's elements in "Passed Me By"), physical or emotional barriers (doors in "Michin"), obsolete belief systems (Korean lyrics about suppression in "Fever").
She springs forth in full rebellion mode, but Yaeji's storm of emotion here is mostly a quiet one. Her work to this point has been cut through with a sense of joy and innocence, particularly early breakthroughs like "Raingurl" and "Passionfruit." Her voice (and production on it) maintains a youthful quality on With a Hammer, but the lyrics work together with subdued instrumentals to make this a decidedly more grown-up affair. Jazz trumpet and flute allow "I'll Remember for You, I'll Remember for Me" and Loraine James feature "1 Thing to Smash," respectively, to stun even with their soft focus. Some of the album's most despairing writing gets paired up with subtle midtempo shuffles, even if instrumentation on a track like "Passed Me By" turns toward the menacing. Yaeji's vocals and those of select guests also get modified and repeated, pinging around from channel to channel, the one becoming many in a digital choir on songs like "Be Alone in This," hinting that randomness and disorganization are just a few short steps away from madness.
This isn't to say that With a Hammer leaves the bangers behind. There's a song sequence in the back half of the album that finds Yaeji progressing from garage to hardstyle to the Detroit-acid Nourished by Time collaboration "Happy" with ease. She tweaks K-pop, late-'90s and early-'00s R&B, and—especially on cuts like "Fever"—jungle and adjacent rhythms throughout the album. There's really only one track on here that feels like a single off the bat, "Done (Let's Get It)," but when Yaeji decides to turn up the volume, you'll have fun largely regardless of theme or comprehension.
Early on in album opener "Submerge FM," Yaeji offers, "Internet said there's nothing we can do to save the future generation." I've been playing With a Hammer in the aftermath of the Covenant School shooting in Nashville and the subsequent tribulations of the "Tennessee Three" in support of youth demanding more and better protection from their elected representatives. Songs of impatience like hers and impatient actions like theirs strongly suggest that the whole do-nothing façade is one worth cracking and that the kids are, in fact, gonna be alright.
---
Label: XL
Year: 2023
---
Similar Albums: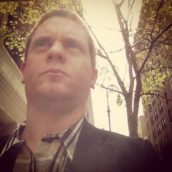 Adam Blyweiss
Adam Blyweiss is associate editor of Treble. A graphic designer and design teacher by trade, Adam has written about music since his 1990s college days and been published at MXDWN and e|i magazine. Based in Philadelphia, Adam has also DJ'd for terrestrial and streaming radio from WXPN and WKDU.