Yeah Yeah Yeahs : Cool It Down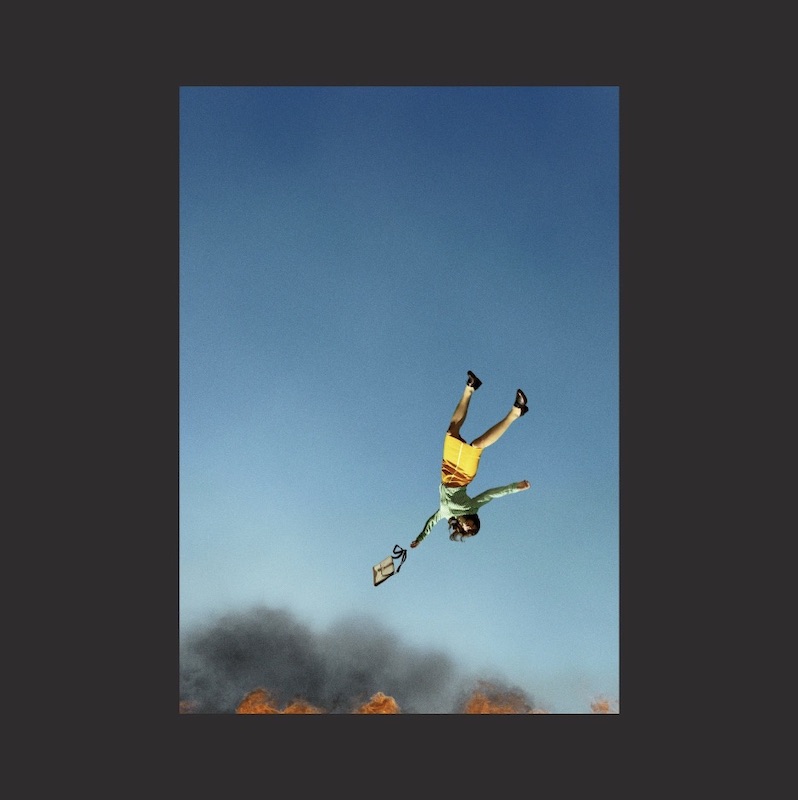 Karen Orzolek stepped onto a Chicago stage last month clad in gloriously bright and shimmering multi-colored robes and oversized hat, leather arm sleeves, and a single magenta glove. The singer, better known as Karen O, greeted the hungry crowd with shouts of exuberance and joy. The Yeah Yeah Yeahs opened their set with the heavy buzz and unhurried pace of "Spitting Off the Edge of the World," the lead single off their new album Cool It Down. The song calls out the "cowards" who let the earth rot, while memorializing the kids who must inherit it. "Mama, what have you done," Karen asks. Rolling, electrified guitar slowly builds tension, which is calmed slightly by Perfume Genius' liquid vocals.
More than two decades after sweeping the 2000s New York City rock scene like a seismic wave, Cool It Down has given the Yeah Yeah Yeahs a new persona, as a space-rock band rediscovering '80s dream synth, but still dabbling in avant pop, psychedelic rock and jaw-breaking punk. Their fifth record, nine long years after 2013's Mosquito, represents a new stage for the trio, one that reflects their wisdom as Gen X's glitterati, a band that knows how to pull out their subconscious and turn it into gut-wrenching music. Rather than parse the anger and passion of toxic relationships like on their 2003 debut Fever To Tell, Cool It Down embraces vulnerabilities and a mellow patience.
Up to now, the band had been happily consumed with their own projects. Guitarist Nick Zinner has his hardcore band Head Wound City, Karen released Lux Prima with Danger Mouse in 2019 and composed a film score, and drummer Brian Chase started the label Chaikin Records. But this drought of creativity between the three of them sparked a rush of new ideas. Orzolek attributes the flood to a buildup of emotions held back by the pandemic. "I felt, for the first time, 'What if we don't get to do it again?'" she said about recording albums and going on tour. So the band began collaborating in April, 2021, and wrapped in August, a lightning-fast turnaround for them.
So much of the Yeah Yeah Yeahs' core songwriting formula is generated purely through feelings and inner conflict, funneled through the slow burn of Karen O's cosmic musings, a force which she says can come on like a "thunderstorm." Longtime collaborator and producer Dave Sitek helped tie it all together. Aside from addressing climate change, Cool It Down expresses a youthful curiosity for space and its celestial bodies. Lyrics are dotted with meteors glowing, stars shining, planets revolving, spinning in constant motion yet stuck together by invisible forces. Nick Zinner's guitar is more introspective and less flashy. He would now rather ride long notes than shred them. Brian Chase's percussion toolkit employs hand claps for emphasis, softer tones to create a heartbeat, or explosive crashes. Different sonic textures are also heard in the echo of a tambourine ("Burning") or in the digital drag of Karen O's inhalations ("Lovebomb").
The band drew from their creative freeze from those early pandemic days. There's Karen's desire for transformation on "Fleez," and a need for hope and wonder on "Mars." "Lovebomb" sees her summoning the stars to come through this time. As always, her vocal range swings wildly from soft, almost whispered words to a devil-may-care shriek, fangs as exposed as they were back in 2003. Her restlessness to get back in the studio bleeds through on "Wolf." Layers of wavy synths collide with shorter, softer notes, '80s-era drum-machine beats and symphonic gravitas.
The hard-edged "Fleez" is the band's fully realized return. Karen is again the reckless persona we all wish to be, the one who swallows mics on stage and spits beer at the crowd, a rock star in ripped fishnets. The song's heavier guitar rhythms are a bold reminder of their earlier punk days. "It feels nice to roll the dice once or twice," she intones greedily, sounding like the years have been stripped away. The calmer "Different Today," seems like an idea long buried in their psyche, a polished gem only brought to the surface through years of agitation and life experience. "I don't wanna wait til you leave to say what I really mean," Karen sings, acknowledging how the precious fragility of time stretches and warps years.
The mod-flecked heater "Burning" was inspired by the 2020 LA wildfires and the Four Seasons' 1967 song "Beggin." Karen embodies Egyptian mythology through the universal elements of fire and water. "Like the River Styx I flow, flow, flow" she sings, as solemn, bluesy piano notes, a shaking tambourine, and Zinnner's fuzzy guitar brings dimension and depth. "Blacktop" is the album's bloodletter, releasing tension wrought by the previous tracks. Chase's sharp percussion echoes their 2006 single "Gold Lion" as Zinner grips the notes, then bends, and slowly releases them. Karen pleads with us to "hold on til the love is gone," as cascading notes fade.
Karen translates a conversation with her son into an intimate spoken-word poem as they peer into the future on the surprising ending, "Mars." As she observes a "rosy" sunset over the ocean, an orb "with all its heavenly fire," it seems the connection between us and the universe isn't so distant.
---
Label: Secretly Canadian
Year: 2022
Buy this album at Turntable Lab
---
Similar Albums: