Zeal & Ardor : Zeal & Ardor

Manuel Gagneux of Zeal & Ardor refuses to play it simple. Pulling from an abundance of different sounds within black metal and adjacent to it, Zeal & Ardor offers breathtaking range in technical prowess and style. The ferocity of black metal abrasiveness that meets blues instrumentation and soulful vocals may sound like clashing ideas on paper, but Gagneux and his band pull it off brilliantly. 
Though their songwriting chops have only grown stronger overtime, 2016's Devil Is Fine still holds up in its haunting blend of black metal, gospel and soul music. Taking that of typical black metal compositional structure, the band warp musical tradition, interjecting and layering various additional musical elements, either building upon or introducing new dimensions to long standing genre conventions. This quality became more prominent in 2018's Stranger Fruit, and on the band's new self-titled LP, the sonic chaos reaches a new level of fascinating.
The tracks that comprise Zeal & Ardor's third album are extravagant, emphasizing the band's remarkable songwriting craftsmanship; however, the flow and transition to and from songs can be jarring. One cut can go from that of a spiced up black metal composition, the next being a nu-metal song, and then an atmospheric blues. This creates a sort of dizzying element to the listening experience. That isn't to say there aren't any consistencies—the distinctive elements that make Zeal & Ardor uniquely themselves are present throughout.
While the drastic shifts in tone may catch some listeners by surprise, the eccentric direction is also a major strength for the record. From the industrial tinge of the title track to the nu metal groove and black metal shrieks heard on "Run," the first two opening songs make for drastically contrasting works, forecasting the variety and sporadic shifts that are found throughout the record. The following song, "Death To The Holy," carries over that nu metal vibe, while still embracing the black metal melodies the band are known for. "Emersion" provides a fascinating spin to the black metal formula, the band creating an atmospheric rush, while also introducing an electronic component. It is these types of fascinating experiments and curious directions that allow Zeal & Ardor to shine, showcasing them as one of the most compelling and technically intriguing acts of today.
Zeal & Ardor is bold in its ambition; offering a broad array of musical styles throughout, with impressive implementation of sounds within a given song, Zeal & Ardor only continue to astound. How track progression plays out may throw some listeners off; this isn't a matter of quality—Gagneux and company have only gfrown better as musicians—but the abundance of intense shifts can be a tad disjointed at times. However, the most important aspect of this record is the drive Zeal & Ardor display to experiment. Their desire to push boundaries once again results in a work that captivates.
---
Label: MVKA
Year: 2022
---
Similar Albums: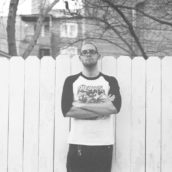 Michael Pementel
A graduate of Columbia College Chicago's Creative Writing Program, Michael Pementel is a published music journalist, specializing in metal and its numerous subgenres. Along with his work for Treble and Bloody Disgusting, he has also written for Consequence of Sound, Metal Injection, Dread Central, Electronic Gaming Monthly and the Funimation blog.