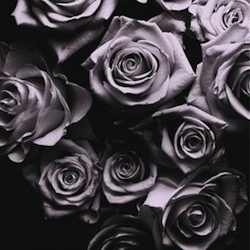 Buy at iTunes | Buy at Insound (vinyl)
Dance music, when stripped to its barest essence, exists solely to make people feel good. One could argue that's true of most music, but not always in the most direct way — catharsis feels good, for instance, but it sometimes means unearthing something uncomfortable or harsh on the way to achieving that release. But dance music, when serving its number one priority, provides an addictive high. Rave and club culture have helped to augment that with hallucinogenic drugs — and all the swankiest clubs provide bottle service — but to loosen up one's limbs and give into the pulse of the music is a pure and typically side-effect free feeling of euphoria.
Yet, merely inspiring one to dance is almost literally the very least that an electronic or dance artist can do, and true masters of their craft can do so while providing a much more complex range of emotions. One of the better examples of this is Actress' R.I.P. from last year, a microhouse recording so atypical in its approach and so nuanced in its mixture of tones and textures that one year later, I'm still reacting to it in different ways. One of Actress' peers, mysterious UK producer Zomby, likewise explores a textured approach to mood and corporeality that, from one album to the next, changes pretty dramatically. His earliest singles on Hyperdub revealed an artist with an innovative take on dubstep, while his first proper album, Where Were U in '92, went straight for the pleasure zone, lined front to back with manic breakcore anthems. Yet 2011's Dedication was quite the opposite, its darkened, melancholy approach yielding few obvious singles but a whole lot of delicious gloom. And on his third album, the double-disc With Love, Zomby is headed down new alleyways and passages into an even more complicated network of sounds and feelings.
On first glance, With Love would seem a lengthy continuation of its predecessor — there's the name for starters, as well as its covert art, depicting somber and pale, gray roses. Texturally, this surface image of Zomby as a gothic romantic bears out fairly consistently throughout the 33 tracks on the album. Yet there's a lot more energy and activity here than there was on Dedication; that shouldn't be too surprising — there's a lot more of everything here than there was on Dedication. The major difference, however, aside from an extra 40 minutes of material, is that while Zomby keeps his melodies and samples within a range of dark, softened hues, the elements he layers on top of them amount to a soundclash much more explosive and vibrant. It's not a re-hash of Where Were U in '92 by any means, but something more mysterious. With Love compels movement, as the best dance music is intended to, but even at its most skeletal there are layers upon layers of intrigue.
The very first track on With Love, "As Darkness Falls," is about as concise and perfect a summary of Zomby's career to date — skeletally eerie synth, chiptune bleeps, shuffling dubstep beats, disembodied moans and a voice saying the man's name. It's just a little over two minutes long, but it's Zomby through and through, and provides a grounded center around which to branch out and play with various ideas and impulses. The 8-bit chills of "Horrid" put a new, spooky spin on trap, whereas the ethereal dream funk of "Isis" pairs a cool bassline with melancholy twinkles of piano. From there, Zomby drops in jungle breaks ("Overdose"), chopped R&B samples ("Rendezvous"), techno pulses ("This One"), dancehall sirens ("VI-XI") and some goofy rave clichés (the "It's time to get fucking mental!" sample on "It's Time").
To cover as much ground as Zomby attempts on With Love, one runs the risk of losing focus or cohesion, and in a sense, the album feels like a lengthy mixtape. Still, for as many genres that it cribs from — techno, jungle, dubstep, trap, et al. — most of the material falls within a similar tonal color palette, with an overarching eerie minimalism gluing together a set of otherwise disparate tracks. It's how a downtempo dirge like "Black Rose" can transition seamlessly into the bowel-rumbling bass of "Digital Smoke." Or how a slice of neoclassical glitch like "I Saw Golden Light" can make way for the haunted, tubular bells of "Quickening."  There's a downside to this — after 20 or so tracks, some of the material can't avoid globbing into a massive blur toward the end. It still sounds good, but after so many tracks, much of the initial power and captivation of the album wears off.
A more ideal version of With Love might have been more concise, though Zomby's vision is certainly admirable on this record's sprawling gloom. Even when taking on gaping leaps in genre, Zomby constructs immaculate bridges, and even for a work this huge and exhausting, it's never difficult to navigate. Each track comes at the listener with new shades and hues, and taps into subtly varied feelings, but at the end of the day, it passes the most instinctive of tests — it's music made for dancing.
Similar Albums:

Actress – R.I.P.


Sepalcure – Sepalcure


Holy Other – Held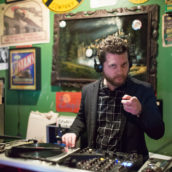 Jeff Terich
Jeff Terich is the founder and editor of Treble. He's been writing about music for 20 years and has been published at American Songwriter, Bandcamp Daily, Reverb, Spin, Stereogum, uDiscoverMusic, VinylMePlease and some others that he's forgetting right now. He's still not tired of it.