10 Albums We Missed In 2012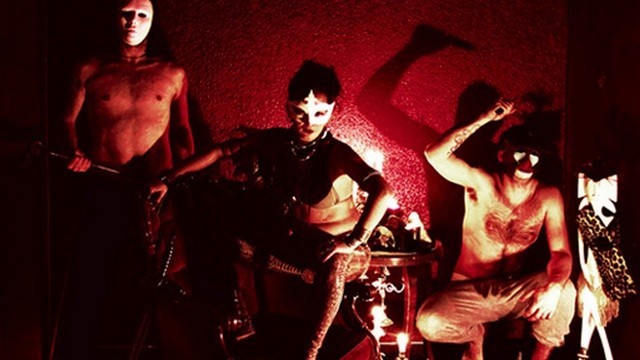 We're overworked as it is here, doing our best to get our grubby little fingers into as many corners of the musical landscape as possible. But it's inevitable — one way or another, we're going to forget something. And it tears us apart inside. Really, we lose sleep over this sort of thing. It's a problem. But there's always a mea culpa to be had, and a new opportunity to revisit something we didn't visit in the first place. There are definitely more than ten albums out there that we didn't bother covering in 2012, though a lot of them aren't very good, so it doesn't really matter. But there are at least ten oversights that aren't just good, but in many cases, kind of amazing. So, if our hundreds of reviews and year-end lists weren't quite enough for you, we humbly offer this: ten albums we never got around to reviewing, but you definitely have to hear.

Dean Blunt and Inga Copeland – Black Is Beautiful
(Hyperdub)
Dean Blunt and Inga Copeland, the duo formerly known as Hype Williams, entered 2012 with a shade less anonymity but as much mystery as ever. Their Hyperdub debut is disorienting from the get-go, opening with a mutated version of the cough loop that introduces Black Sabbath's "Sweet Leaf," and diving deep into an atmosphere of minimal synths, tape hiss, dub experiments, woozy effects and leaps into space. Few of the tracks feel like complete songs and more like movements in a greater, if somewhat confusing whole. It's beautifully strange, curiously compelling, and contains the second-best cover of Donnie and Joe Emerson's "Baby" of 2012. It's an hour-long hallucination, essentially, rewarding curiosity rather than demanding submission.
---
Blut aus Nord – 777: The Cosmosophy
(Debemur Morti)
Following 2011's Sect(s) and The Desanctification, French one-man black metal project Blut Aus Nord completed the 777 trilogy with the most triumphant and graceful of the three, titled The Cosmosophy. In fact, it's not so much a black metal album as a thunderously loud post-rock album, or a highly melodic industrial metal outing. Performer/songwriter Vindisval largely shies away from blast beats and blizzard riffs, opting instead for slower tempos and heavy sheets of guitar, carving out a surprisingly gorgeous path that falls much closer to Isis or Jesu, or even Godflesh at their most accessible. It's haunting, certainly. Even quite dark. But it aims for something more moving and beautiful. Liturgy may have coined the term "transcendental black metal," but Blut Aus Nord is taking the idea to new realms.
---
The Caretaker – Patience (After Sebald)
(History Always Favours the Winners)
James Leyland Kirby has offered up no shortage of chillingly affecting music throughout his career, the strongest of which arrived in the form of 2011's An Empty Bliss Beyond This World. Yet its follow-up, the similarly crafted but much different sounding Patience (After Sebald), finds an entirely different side to his symphony of crackling 78s. Conceptually built upon the story of writer W.G. Sebald, Patience is an eerie trip back into hissing piano concertos and static-landen ambience. The sense of strangely disturbing whimsy on Empty Bliss has been replaced with an overwhelming mournfulness. Which would be kind of a downer, if it weren't so beautiful.
---
Bill Fay – Life Is People
(Dead Oceans)
The story of Bill Fay is one of redemption and fulfillment of a promise long since considered lost. The last time the British singer-songwriter released an album was in 1971, not counting any retrospective material that came afterward, and his recorded output, limited to a scant two albums, sold poorly upon release. Yet with the persuasion of producer Joshua Henry and engineer Guy Massey, Fay returned to the studio and came back out with his first studio album in 41 years, breaking what must be some kind of record for a long-time recording hiatus. It's a gorgeously written and arranged album, and Fay, in his sixties, sounds as warm and emotionally invested as ever. It's a touching and sublime collection on its own, particularly the haunting "Big Painter." Likewise, his cover of Wilco's "Jesus Etc." is stripped down to a chilling piano ballad, while that band's Jeff Tweedy, a longtime fan of Fay's work, also makes an appearance on the album.
---
Goat – World Music
(Rocket)
Goat, a mysterious Swedish collective with a cult-like mythology, a riotous sense of humor and grooves for weeks, is responsible for the album we most regret overlooking when it was released. World Music is a revelation. With nods to krautrock, Afrobeat, ethio-jazz and funk, Goat delve into a realm of psychedelic rock that's as eclectic as it is raw and powerful. The group has clearly spent ample time with both Can and Funkadelic's back catalogs, and found a way to make the hybridization of them into something even heavier and nastier. There's a dark, albeit anthemic quality to the single "Goatman," which sets the group atop a sinister pedestal nice and early, while "Disco Fever" brings them back down to the dancefloor to have a little fun. Much about the album nods to the music of the `70s, but this is a modern album through and through. All hail Goat.
---
Napalm Death – Utilitarian
(Century Media)
Grindcore legends Napalm Death have added countless stylistic layers to their sound since the early rumble of their raw, rough debut, Scum. But their latest, Utilitarian, is the band's best in ages, signaling an eerie industrial direction with opening instrumental "Circumspect" before launching into some righteously punishing deathgrind in "Errors In the Signals." But things turn weird pretty quickly; within "Everyday Pox"'s noise rock assault, John Zorn appears to deliver some squealing, skronky saxophone. Gregorian-style chants emerge in "Fall On their Swords." Though, sometimes the band merely shows off their chops by simply causing as much destruction as possible, offering up some crusty hardcore on "Think Tank Trials" and "Nom de Guerre" chugs and churns against a backdrop of gothic synthesizer. After 25 years, Utilitarian stands as both a testament to Napalm Death's consistency as well as their ability to turn the formula on its head.
---
Beth Orton – Sugaring Season
(Anti-)
Beth Orton took a few years off from being a full-time performer, got married, gave birth, and soaked in domestic bliss after her 2006 album Comfort of Strangers. But when it came time to return to the fold, the British singer-songwriter did so in the most haunting and spectacular way possible. It's no exaggeration to say that Comfort of Strangers ranks as some of her finest material, not just in the past decade, but of her entire career. Stripped of electronics, Comfort pulls more strongly from a British folk-rock tradition, Orton's elegant and gorgeous songs recalling the likes of Nick Drake and Richard Thompson. It's light and breezy at certain points, and outright chilling in others. As hiatus-breakers go, this one is a truly jaw dropping return.
---
Pinkish Black – Pinkish Black
(Handmade Birds)
Texas duo Pinkish Black rose from the ashes of doom-jazz trio after bassist Tommy Atkins committed suicide, which casts a bit of a dark shadow over this new project. However, dark is certainly what the Fort Worth-based band is going for. Jon Teague and Daron Beck take on a sinister and heavy form of synth-based death rock with a heavy doom metal influence. Their debut falls more in line with goth than metal, though the heaviness is definitely a huge part. It's a stunning work of texture and mood, with intensity to spare. The duo's ability to easily evade categorization is part of what makes them interesting, but their innovative songwriting is what makes them worthy of repeat listens.
---
Rhye – Open/The Fall
(Polydor/Innovative Leisure)
Los Angeles duo Rhye quietly issued a pair of EPs in 2012 totaling a scant four original songs and several instrumentals and remixes, but the strength of those four songs is certainly enough to warrant keeping an ear open to the cool, sensual developments in this group's future. "The Fall" is a standout single akin to The xx doing Bacharach, with lush and opulent strings and horns skating across a surface of Balearic-lite piano and singer Mike Milosh's gentle croon. Meanwhile, the Open EP offers gems like its soft and seductive title track, a powerfully gorgeous R&B groover that's essentially the male, American counterpart to Jessie Ware. In a year of overwhelmingly strong R&B sounds, this group took it to an entirely different but wholly satisfying realm.
---
Neil Young and Crazy Horse – Psychedelic Pill
(Reprise)
You'd think it'd be kind of a massive oversight to have never gotten around to covering a new Neil Young album; either that or we intentionally avoided it. But it's definitely more the case of the former than the latter with Psychedelic Pill, Young's second album with Crazy Horse in 2012. After reviving some traditional public domain tunes withAmericana, the band got back to scuzzy jam-fests on this lengthy, aptly titled collection of extended guitar freak-outs and psych-rock stompers. It's dusty and ragged, dingy and weathered, but vibrant and full of obstinate life. Young's music hasn't sounded so powerful since at least the early '90s, and while three of the tracks here extend beyond 16 minutes, challenging the listener to hang on while they do their thing, the patience is worth it.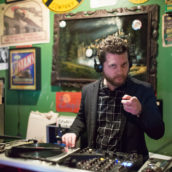 Jeff Terich
Jeff Terich is the founder and editor of Treble. He's been writing about music for 20 years and has been published at American Songwriter, Bandcamp Daily, Reverb, Spin, Stereogum, uDiscoverMusic, VinylMePlease and some others that he's forgetting right now. He's still not tired of it.