Treble Roundtable: The Best Year For Music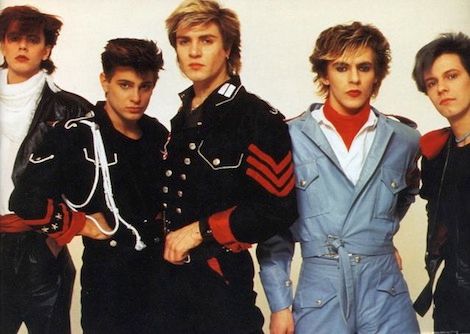 Welcome back to the roundtable — with Adam Blyweiss' recent feature about the electronic music renaissance of 1994 on our minds, we decided to dig deeper into that idea of particularly fertile years for creativity. This week's Topic: Which year would you call the best year for music, or — if you're not inclined to make such a definitive statement — which year is your favorite year for music?
Adam Blyweiss: I have to thank my parents and my city, Philadelphia, for my first real musical awakenings in 1983. Understand I was 10 years old and ADHD before people really knew what ADHD looked like. I guess in some effort to "normalize" me my parents picked up on my interest in the radio and their own music collection, and that year started gifting me with cassettes. This was the year a local UHF station started a music video show for people without access to MTV or interest in NBC's Friday Night Videos. This was also when I was moving radio dials to AOR/classic rock station WMMR, the birthplace of every morning radio show everywhere; to urban-format Power 99 FM; and to "Hot Hits" WCAU, a Top 40 station at a time when it felt like MTV democratized and sensationalized pop music. Lightning struck for one-hit wonders left and right (Golden Earring, Corey Hart, Peter Schilling, The Motels). Established rockers like Bowie and Elton stumbled upon hugely successful albums only to fade into the ether in 1984. Some of the high points of New Wave and New Romanticism were heard now: Spandau Ballet, Human League, Howard Jones, Naked Eyes. It was the year one album grew into The Biggest Album Ever and one band became The Biggest Band in the World. We spun Culture Club and Men at Work and Eurythmics (twice!). ZZ Top and Yes and Journey, Quiet Riot and Def Leppard and Billy Idol, Stevie Ray Vaughan and Genesis and even Styx. We did "White Lines" and "The Safety Dance." We were blinded with science, and everyday we wrote the book. Seriously, there was the very real chance all of my frequencies would play Prince's "Little Red Corvette" in the same day. The videos, songs, and albums I started to encounter that year, even the ones with staying power from '81 and '82, come from every name you need to cycle through in order to answer those upper-tier Quizzo questions.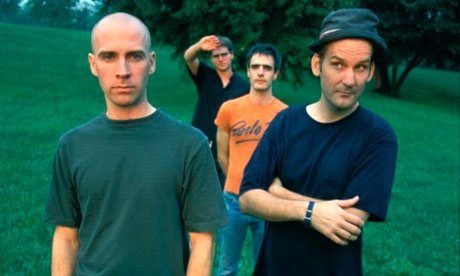 A.T. Bossenger: I'm gonna have to go with 1990. It's a year chock full of albums that tantalize and inspire me and, as a one-year-old, I was technically present for the entire affair. 1990 represents a surprising intersection of popular music, overflowing with genres and artists I love and admire. For starters you've got Fugazi's Repeater, one of my most beloved albums of all times and an essential catalyst for the angsty distortion that would define my youth. Other ultra-important debuts that year included the Breeders' Pod, Uncle Tupelo's No Depression and A Tribe Called Quest's People's Instinctive Travels and the Paths of Rhythm. You've also got '80s greats like Depeche Mode and Pixies still kicking hard and arguably putting out some of their best albums with Violator and Bossanova, respectively. On top of all that, Public Enemy released Fear of a Black Planet, They Might Be Giants unleashed Flood and Bad Religion came through with Against The Grain. The list goes on…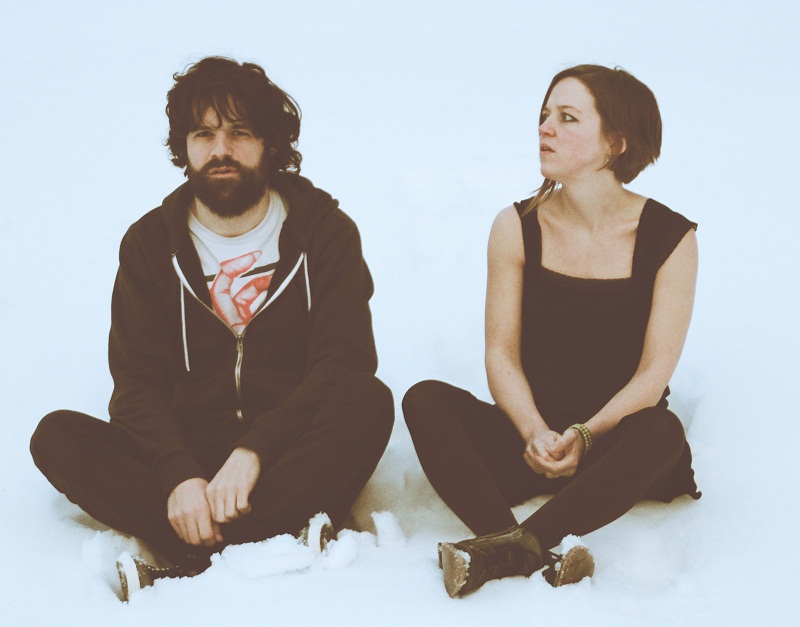 Stephen Chupaska: I say roll with the new, to borrow an album title from Chris Rock, because I am tempted to answer the question which is the best year for music, by saying, "Well, this one, of course." I won't, though, mainly because I assume I'll be writing a few "best of 2014" articles as December 31 draws near. Stay tuned, I suppose. So, you might reasonably ask, why now?  After all, I do agree with the common assessment  that music you listened to when you were a teenager and into your 20s will resonate with you as you get older. By a cosmic coincidence  right now, Minnesota Public Radio is playing "Jealous" by Gene Loves Jezebel, which came out in 1990, the year I started high school and was by then nipple high in college radio and "120 Minutes."  I no doubt picked up a Gene Loves Jezebel CD longbox out of the Record Town bin and considered it. So, 1990 might be the year that means the most to me. The part of me that loves history — rock, or otherwise — will set the Wayback Machine to 1967 or 1977. They are respectively year zero and sub-zero for rock music, from "Strawberry Fields Forever" and "Venus in Furs" in '67 to all the class of '77 punk, still the annus mirabilis for underground music.
But, I'll take 2013. It's not always the new things in the world that surprises you, but there is a zest and excitement to finding something freshly sprouted. 2013 was perhaps, for me and me alone, the best year music because I discovered "Mothers Song" by Violent Mae.  You might not  know them. Violent Mae are band from Connecticut that I saw at music festival I was covering last year. I got their album — a collection hushed electric folk-ish songs all sung with true intimacy by singer-songwriter Rebecca Kessler. "Mothers Song" came on two-thirds of the way through. "Mothers Song," which sounds like the best of the Cowboy Junkies at their quickest of quick steps, didn't so much speak to me as it breathed on me. There's a slow build of discordant guitar sounds — audible figures barely discernible in an audio fog — the blend with Kessler's wounded vocals. Plus, I couldn't quite make out the lyrics, perhaps a parallel to my teenage nights staying awake deciphering Michael Stipe. "Mothers Song" wasn't a reminder of why I love music; it is why I love music. And it happened in 2013. And it could happen again this year. We still have some time.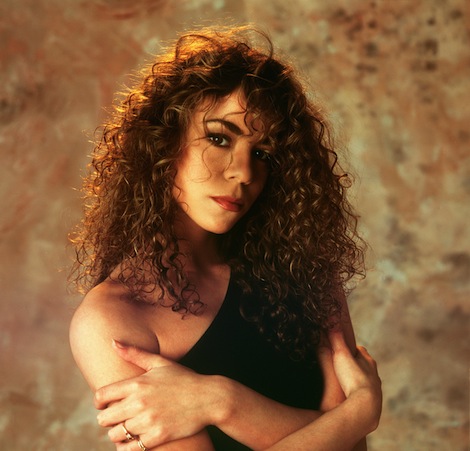 Chad Gorn: It's no coincidence that my call for the best year in music is also the year I graduated high school. Ears open, taste buds parched, the incoming college student tends to be conflicted between his old identity and a new beginning. For me, this year was 1990, but reviewing the releases from that year, I feel in retrospect that the quality and innovation from that year's artists were stellar. Primus showed us that you can suck and still be great with Frizzle Fry. The Black Crowes reminded us that some styles never die. The Sundays set the groundwork for female-fronted, sweet-voiced acoustic-driven bands everywhere. Mariah Carey set a new standard in R&B. Sonic Youth got all Goo-ey, and Paul Simon found the Rhythm of the Saints. Jane's Addiction killed with their (at the time) swan song, and Superchunk eased us in to a post-grunge world. And with landmark releases from GWAR, Death, Megadeth and others, 1990 could be metal's biggest year.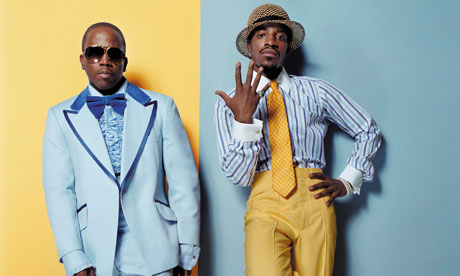 Jordan J. Michael: 2003 was the year I turned 18 and started listening to punk music in heavy rotation while completely opening my mind to whatever compact disc was thrown my way. Music went from being a minor hobby to a complete obsession. I would scour the pages of Spin and Rolling Stone every week just to keep up on all the bands and releases that I still love to this day. Many mornings I would wake up with my headphones twisted around my neck and the Discman lost somewhere in the sheets; I didn't get much sleep. I realized that music could really take me places and that smoking weed while listening to this music could take me to other places. Eventually, I learned that music can sound just as good without being high, but it was 2003 and I was just stoned, man. The Vans Warped Tour at Randall's Island in New York City was the first music festival I ever attended. It was a shit storm of awesomeness. In the fall, I entered college as a freshman and met people from all over the country that listened to bands that blew my mind. For me, 2003 changed my listening habits for the better and made me more attentive to the music scene. I would not be writing to you here without 2003. It's because of the wizardry of Hail to the Thief, the knife-to-the-gut immediacy of Echoes, and the personal reflection of Deja Entendu. It's the long drives at night with Sing the Sorrow and Absolution, the rap-along-to moments of The Black Album and Speakerboxxx/The Love Below, and the fierceness of Wonderful Raindow and De-Loused in the Comatorium. There was an Evolution of Energy and It Still Moves to this day if I Close My Eyes.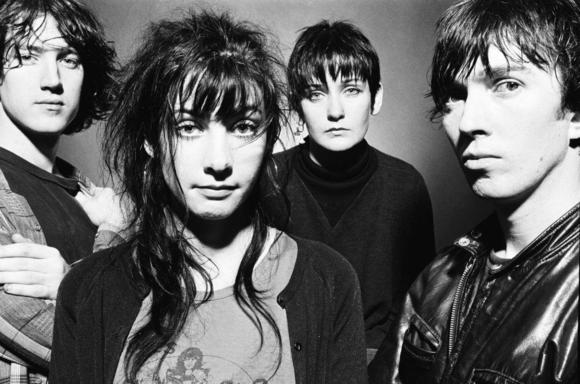 Sam Prickett: Full disclosure: I wasn't even alive yet in 1991, but at this point it feels like I was. I grew up listening to Sting's The Soul Cages, which came out in January of that year and remains his most underrated, poignant album (and one of my perennial favorites). To a lesser extent, Seal's self-titled debut permeated my childhood (particularly "Crazy," another undeniably fantastic pop song). De La Soul Is Dead was maybe my biggest introduction to the alt-hip-hop scene, and though Nirvana's Nevermind couldn't quite convince me to love grunge, there's no denying its influence (or the greatness of songs like "Lithium" and "Drain You"). I may not love Blur's Leisure, but there's something to be said for the fact that 1991 launched their career, too. And I'm still working my way through Swans' White Light from the Mouth of Infinity, but it might be poised to join even more of my favorites from the year, like Slint's Spiderland, My Bloody Valentine's Loveless, and the album I always come back to, Talk Talk's Laughing Stock. Actually, it might be best that I missed 1991. It sounds fucking exhausting.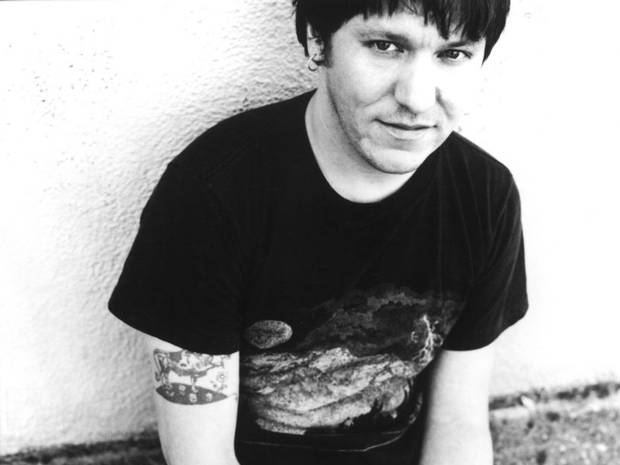 Jeff Terich: If I really wanted to, I could probably make a strong argument for just about any year, starting with 1964 or so, as being the best year for music on record, with certain exceptions — 1976, 1988 and 2008 each coming to mind as being underwhelming on the whole, with some rare highlights. But I have a particular affection for 1997. I was 15 for most of that year, and just about at the point where my hunger for music had reached a new peak. Couple that with obsessively reading about a half-dozen monthly music magazines cover to cover, and you've got the makings of a year that would leave a pretty major impact on a young indie dork. It's the year that my all-time favorite album — Elliott Smith's either/or — was released. But there are so many other five-star, perfect-ten records, including Sleater-Kinney's Dig Me Out (which I almost wrote a book about), Spiritualized's Ladies and Gentlemen We Are Floating in Space, and Radiohead's OK Computer, which at the time I'm pretty sure I thought was the best album ever released. And you know, I might have at least been partially right. But there was a lot of other interesting stuff happening that weren't as canonical, like Broadcast's debut Work and Non Work, Stereolab's underrated Dots and Loops, Camp Lo's rap-funk jam "Luchini a.k.a. This is It," and the No Knife album Hit Man Dreams, which probably hasn't gotten that much mileage outside of San Diego, but is most definitely a classic. And after the fact — though I wasn't aware of it at the time — Godspeed You! Black Emperor's F# A# ∞ has become an all-time favorite. Admittedly, 1997 isn't as well rounded as some years; it was kind of a terrible year for metal, and not a great year for hip-hop either (especially when looking back to 1993 or '94). I have a lot of affection for the music of 1997 because of weird, sometimes intangible feelings I get listening to the music of that year, and sometimes just because so many of those albums are unimpeachably good.
Got a question for us? Feel free to send it over to [email protected] with the subject "Roundtable topic."
You might also like: